As the National Football League (NFL) new season approaches, fantasy football players are eagerly monitoring preseason in preparation for their upcoming drafts. Leagues will be formed and draft boards organized with players all looking for the underrated picks to provide big value throughout the season kicking off on Thursday 9th September.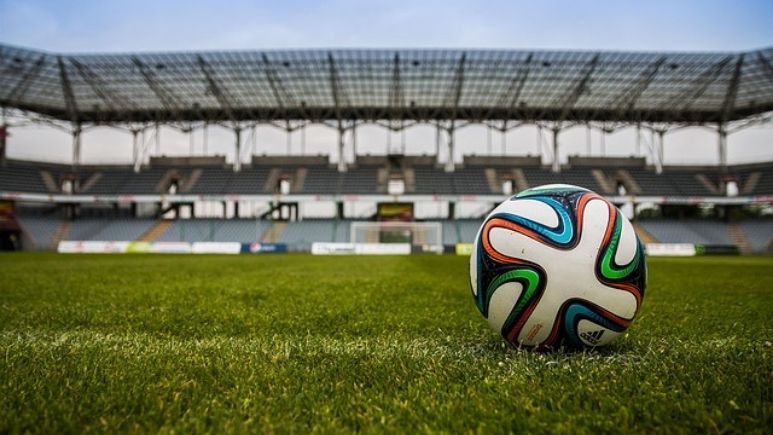 The big hitters are all there in the opening rounds with the likes of Christian McCaffery, Alvin Kamara, Travis Kelce, Tyreek Hill and Patrick Mahomes will all go early on with their almost guaranteed high points haul whenever healthy.
Where players can win their leagues is with their picking of underrated players who have the potential to break out as hidden gems. 
Starting in the Quarterback (QB) position, for those who miss out on the top level QB's then value can be had lower down the draft rounds with the likes of Joe Burrow of the Cincinnati Bengals.  Last year's number one pick in the draft joined a team that had finished with just two wins in 2019 and took over from long-time QB Andy Dalton. Burrow's rookie season was marred by injury and comes into his second season with an exciting receiver group with the addition of Ja'Marr Chase in the draft. Alongside Tee Higgins and Tyler Boyd, Burrow's has a strong group ahead of a suspect running game so fantasy drafters can expect a lot of passing from the Bengals offense.
Another QB who could slip down the rounds is Seattle's Russell Wilson. The Seahawks QB had a rough end to 2020 but a new offensive coordinator has been brought in, Shane Waldron, who will look to give Wilson a more varied form of attack. Wilson was averaging 28.5 points per game in the first eight weeks of last season and ran for 513 yards over the whole of 2020, his highest since 2017. There will be less reliance on Wilson's deep ball which will open up more opportunities for Seattle to get points on the board, especially Wilson. 
Moving on to running back (RB) where the majority of the first round will be filled, there will still be value slightly lower down the draft order. One to watch will be Myles Gaskin of the Miami Dolphins. Drafted in 2019, Gaskin broke into the side in 2020 with a massive workload, only fantasy stud Christian McCaffery had more carries per game and more targets per game than Gaskin. For sheer volume alone, Gaskin is a clear undervalued RB for someone to make the most of.
The New York Jets have not been a side to look to for RB's for a while, and this is something the board looked to address in the draft by bringing in Michael Carter in the fourth round. The North Carolina RB looks set to have a strong chance of featuring in week 1 for the Jets and could be a useful pickup for that flex position against sides struggling against the run. 
Another RB for that flex position is the Green Bay Packers A.J. Dillon who will be the RB2 alongside Aaron Jones. Jones may get the majority of the work by Dillon has a set role in the offense which is vital when looking for late pick value.  He's a big, physical RB and will likely pick up some short yardage work near the goal line which makes him a big differential in the fantasy game.
Over in the wide receiver (WR) position, it's definitely tracking the Bengal's WR picks. Tyler Boyd has been a regular threat and consistent WR in the NFL and with Burrow back to full fitness he is set to continue this trend. With Ja'Marr Chase and Tee Higgins somewhat stealing some of the off-season limelight, Boyd can be an excellent value pick for any fantasy player.
A WR coming back from an injury hit 2020 is Deebo Samuel. Set to drift down the draft board with questions over his ability to stay healthy, Samuel can be a gamble but if he stays healthy will be a key component in the San Francisco offence. He can fill a number of roles and could be set for a big year for the player willing to play fantasy football at the WR2 pick.
Tight End (TE) is one of the hardest positions to plan for in fantasy football. With the big names like Travis Kelce and George Kittle going early, a lot of players will look to find value lower down the drafting rounds and focus on other positions first. In this instance, Anthony Firsker of the Tennessee Titans could be a great value pick. Coming in to the 2021 season as the TE1 for the Titans after Jonuu Smith moved to New England, Firsker is likely to take on the exact same role which saw Smith score 140.20 points, only 36 behind the third placed TE Logan Thomas of the Washington Football Team. If Firsker can match Smith's workload and production, this could be a good value pick lower down the board.
Value can often come hand in hand with a gamble, but there are a number of players out there who will provide quality upside with a lower than expected pick. Understanding which players have a set role within an offence is vital to securing some consistent target numbers. These picks will help players edge their scores past their rivals and go for glory come the end of the new season; happy drafting everyone!