Almost everyone knows what the HDMI cable is for: transmitting digital audio and video signals between compatible devices, such as TVs, computers, video games, set-top boxes, etc. However, the cable has some unusual functions that not everyone knows about. Keep up with us and find out what these features are.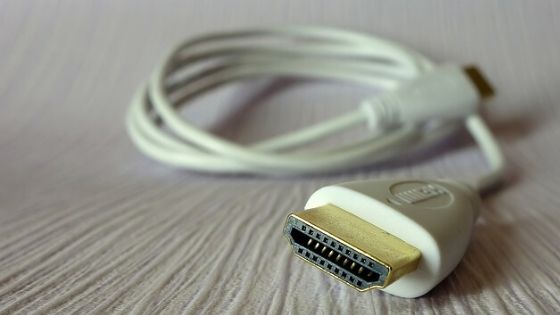 What is the HDMI cable for?
HDMI is a cable standard created to facilitate the transmission of digital audio and video through a single connection, focusing on simple devices for home use: TVs, video game consoles, monitors, stereos, etc.
Although similar to DisplayPort, it has more specific functions for advanced PC users (gamers included), such as support for multiple monitors and higher refresh rates. Still, the HDMI cable is able to perform some extra functions, instead of just transmitting audio and video. Let's see what these functions are.
1. CEC function
The CEC (Consumer Electronics Control) function is very useful, although many people have no idea that it exists: once active on the TV and the peripheral connected to it via HDMI cable, it is possible to control the functions multiple devices (maximum 15 simultaneous) with only one control.
There are several devices compatible with HDMI-CEC, ranging from video game consoles to set-top boxes, soundbars, stereos, Blu-ray players, etc. The only however, and this helps in the unpopularity of the feature, is that each TV manufacturer calls it by a different name, some by more than one, depending on the device.
Check out some examples:
Samsung: Anynet+;
LG: SimpLink;
Sony:Bravia Link, Bravia Sync or Control for HDMI;
Panasonic: Viera Link, HDAVI Control or EZ-Sync;
Philips: EasyLink;
Roku: 1-Touch Play;
Hitachi: this one uses HDMI-CEC.
To activate HDMI-CEC, it is necessary to identify the resource in the TV menu and activate it also on the peripheral. That done, say goodbye to the other remotes.
2. ARC and eARC functions
The ARC (Audio Return Channel) function allows interconnecting source devices and independent audio and video outputs, with the HDMI cable knowing exactly which device to send the correct signal to. Confused? I explain.
If you connect a video game, a TV and a stereo via HDMI, the sound will play through the sound system and not through the TV's speakers. This is done without additional configurations, with support for 5.1 channels. The HDMI ports of compatible TVs are identified, as in the image above. The eARC function ("e" from Enhanced) brings the same features, but adds support for Dolby Atmos and DTS: X.
3. HEC function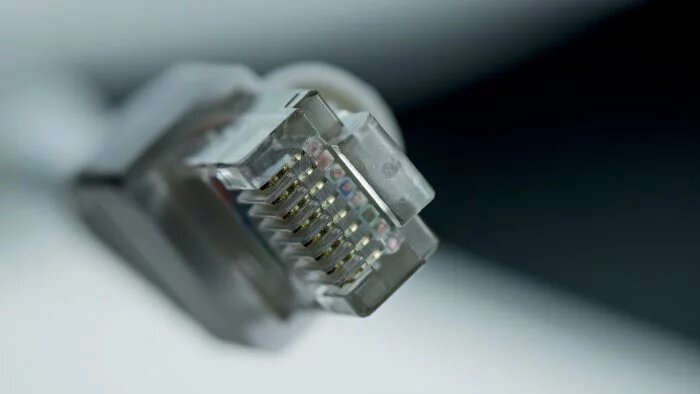 A basically unknown function, even for intermediate users, is the ability of an HDMI cable to function as a network cable as well. The HEC function (HDMI Ethernet Cable) was introduced in HDMI 1.4 as an accessory to HDMI-CEC, in order to offer internet access to connected devices, as a network switch. The maximum supported speed is 100 Mb/s.
The industry, however, has not invested much in HEC, and today there are very few compatible devices. Therefore, the resource is falling out of favor.
4. MHL function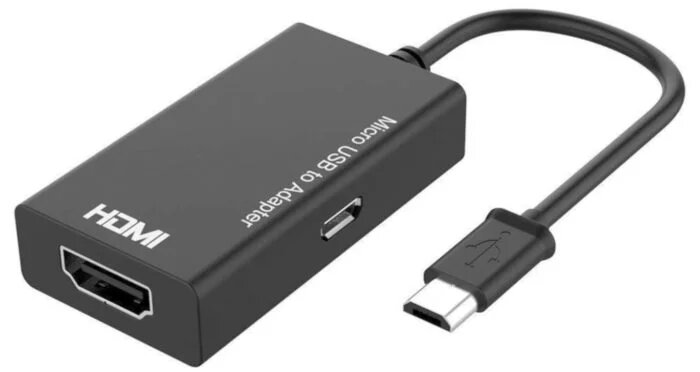 The MHL ( Mobile High-Definition Link) function was created to facilitate the connection of mobile phones to TVs: using a compatible cable/adapter, the user can connect his mobile device to the TV and transmit audio and video, in addition to providing power to charge the gadget.
The feature was implemented in 2010 and adopted by almost all manufacturers, but the arrival of wireless transmission technologies from cell phones to TVs, such as Miracast, Chromecast and, more recently, Apple AirPlay 2, among others, has undermined the usefulness of the MHL.