WhatsApp Aero, WhatsApp Plus, WhatsApp GB and other clients are not official versions of the WhatsApp application. This means that they are not offered in stores like Google Play Store for Android or App Store for iOS (iPhone); were created by third parties, including functions, changing the look with alternative interfaces.
These apps can be absolutely useful. WhatsApp Aero, for example, prevents messages sent to you from being completely deleted by the sender. WhatsApp Plus brings automatic answering capabilities to WhatsApp (the same as you find in WhatsApp Business) and WhatsApp GB became popular for changing color and providing a customizable interface and other messenger colors.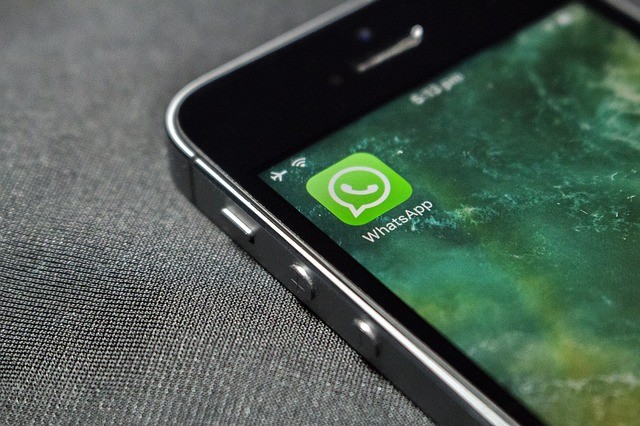 WhatsApp "clones" .apk also let you upload photos, videos and audios longer and heavier than the app's standard. Currently, the maximum size allowed to send or forward photos, videos and audio files through WhatsApp is 10 MB on devices with 512 MB of memory. For other devices with low memory space, the maximum size allowed is 5 MB. This also concerns WhatsApp Status, whose users can upload videos longer than 30 seconds.
These are modified versions of WhatsApp, for the better.
To use them, you must allow your device to download unknown sources (other than official stores), and you must uninstall the official app by using the same phone number. Here's the danger: Because it's not an official app, the messenger network understands that traffic coming from a modified version is not legitimate.
WhatsApp banned
It is common for users of these applications to receive a warning that says "Temporarily banned." And if the user does not return to the official version of the app after being temporarily banned, their account may be permanently banned from WhatsApp.
If you are forever banned from WhatsApp, you will see the following message:
"YOUR NUMBER IS BANNED FROM WHATSAPP. CONTACT SUPPORT FOR ASSISTANCE."
This is definitive.
They are also called "non-compliant" apps and, according to WhatsApp, violate the messenger Terms of Service, which has been in possession of Facebook since 2014. The lack of compatibility concerns app developers not being able to validate the measures. implemented by unofficial clones.
However, there is no safe method of using a WhatsApp client. "We won't necessarily warn you before banning an account," says WhatsApp. Therefore, the best thing to do is not to use an unofficial version. Even those that promise to come with built-in "anti-ban" like WhatsApp X, Mix and other MODs.
At one time or another, the house will fall and, well, you will lose your number.
* With info: WhatsApp 1, WhatsApp 2, WhatsApp Aero