If researchers at Monash University in Melbourne, Australia are right in their predictions, their smartphone's low battery problem will no longer be an obstacle (or an excuse, depending on the situation): that's because they developed a composite prototype a combination of lithium and sulfur that can charge a cell phone for up to five uninterrupted days – or power an electric car for about 600 kilometers.
The idea behind the project was to develop a more environmentally-friendly battery option than the current lithium-ion standard, adopted by virtually all companies whose products rely on portable versions of this item – guess what, smartphones, tablets and electric cars. And the news doesn't stop there: Researchers claim to be "very close" to making the new model commercially viable, which could mean a significant leap for today's technology industry.
The environmental advantage here closely resembles another project of a similar character – that of graphene batteries. Like the latter, sulfur also has a higher density than currently used components, as well as a greater charge-holding capacity, making the batteries stay longer, requiring fewer recharge cycles and therefore less use fixed grid and a reduction in environmental impact.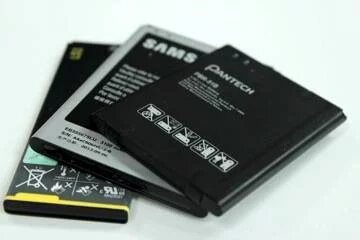 Unlike graphene designs, however, the lithium-sulfur battery seems closer to reality. A disadvantage, however, is the supposed component life, as sulfur, when combined with lithium, reduces material durability, which can lead to more frequent component changes. Batteries of this type are already employed in some cars and aircraft and are experiencing this exact problem. According to the Faraday Institute, lithium-sulfur batteries have accelerated degradation.
The Australian team of researchers, however, claims that they "reconfigured" the sulfur cathode so that it could withstand greater stress loads without losing performance or accelerating its deterioration. "This approach not only favors high performance metrics and a longer life cycle, but is also simple and extremely inexpensive to manufacture using water-based processes, and can lead to significant reductions in environmentally harmful waste," researcher Matthew Hill, who was part of the team commented.
Despite the optimism of the Australian researchers, however, there is still no forecast for adopting the new model – or the discontinuity of the current lithium-ion configuration – so, for the moment at least, we are guessing what the idea can do.
Source: CNN