You, who came back from the holidays and are already in toil. You, who only come back on Monday (6), but are already feeling that end-of-recess depression because in a few days everything is back to normal. Already feeling exhausted even though the business year is just beginning? Yes, this feeling is shared by many as soon as they return to work after a break – and science explains why it happens.
Jeroen Nawijn, a psychologist at the Breda University of Applied Sciences in the Netherlands, did a study to understand why after a period of rest, which in theory would benefit our well-being, we feel mentally drained. For him, people "probably feel better during the holidays because they have more freedom to do what they want".
And Suzanne Degges-White, therapist and president of the Department of Counseling and Higher Education at Northern Illinois University in the United States, agrees. "When we get back to work, most of us need to answer someone about what we are doing, how we are doing and when we are going to finish," because responsibilities do not simply disappear because we go on vacation. "Many fear the return because they know that problems may even have accumulated during their absence," she adds, "there may be a stack of new orders in addition to the unfinished tasks left behind".
For the researchers, another factor that contributes to this feeling of dismay when we return to work after the holidays is related to sleep patterns. In the quiet period, the routine is relaxed; that is, we sleep at a time we want and we can wake up naturally, without depending on the alarm clock. When returning to the "normal life", it is necessary to resume the routine of working days, with the strict times that must be followed. Still, Degges-White raises our eating habits as an adjunct to the problem – overeating during the holidays, as well as over-drinking on days when this would not happen in the normal routine, can damage well-being as soon as we get back to work.
How to get back to work after the holidays without saying "I wanted to be dead"?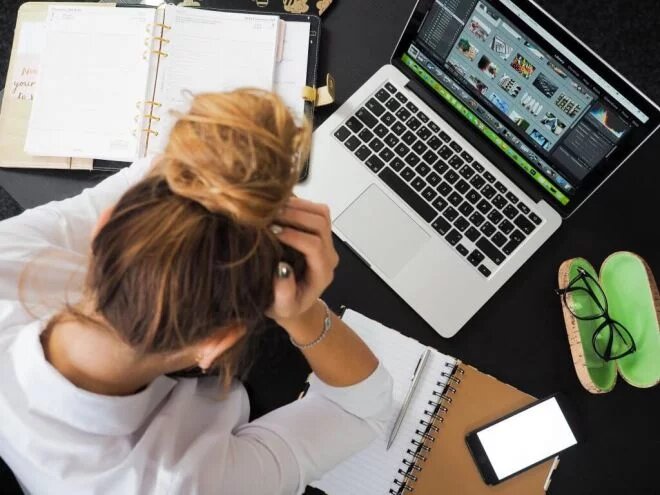 To let go of the feeling of despair as he realizes that the quiet is over and the work awaits us, Nawijn gives some recommendations aimed at maintaining mental health. Preparing well in advance before the holidays is over is a good first step, even if it means thinking about your work ahead of time. A good example of this would be to create a to-do list to pre-organize your first week of work; That way you'll know what to expect and won't be desperate on the first day of return with the "whirlwind" of things to do.
Another good tip is to start planning your next vacation now, even if it takes another year to happen. "The only thing that has always worked for me is to book another trip as soon as possible," says writer Nneka Okona. She explains that her "post-vacation depression" gets much smaller if she knows exactly how long she will wait until her next rest.
Okona also recommends bringing a useful souvenir from your trip instead of just buying those traditional fridge magnets and decorative mugs so these souvenirs make sense in your life during the months when you won't be able to travel again. Bringing things from other cities, states, and countries like spices you can't find where you live, as well as "different" jams and things like that are a good way to keep tasting – literally – those precious days of rest.
Source: Popular Science