Drawing with your computer is not difficult as we think. If you are thinking to draw comics, manga and anime in a simple and fast way then you should use these 8 software which we are mentioning in our article.
Now you are thinking what are the things which make these software different from others.
Yes, your questions are obvious. But we are glad to tell you that you can download all these software for free on your Windows PC and if you want a tablet for animation here are the best animation tablet for you.
Drawing comics certainly requires a lot of skill, but thanks to these software you can easily draw and create comics without being wizards with pencils, mouse or touchscreen.
Let's have a look: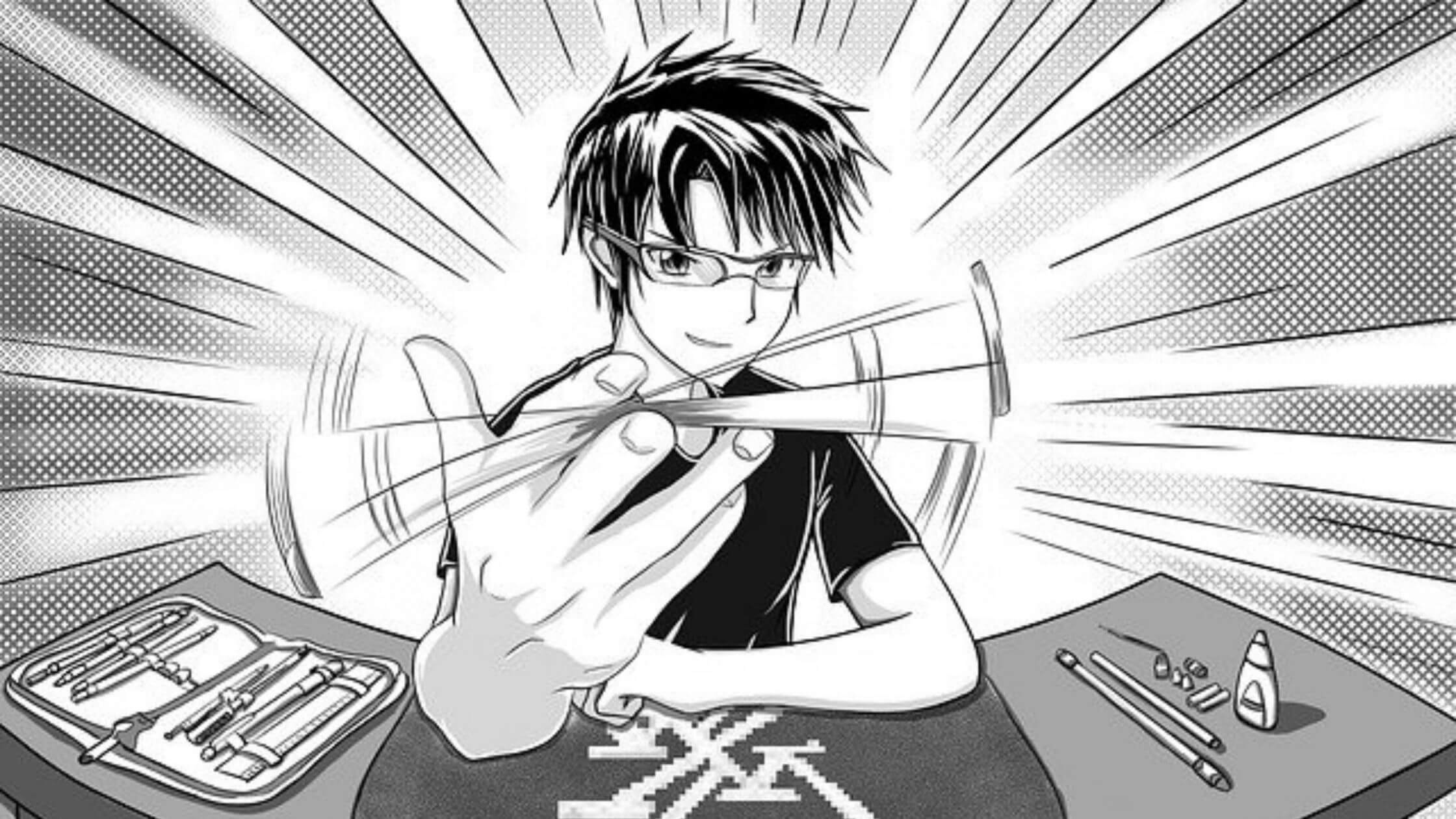 The best Software to draw Comics, Manga and Anime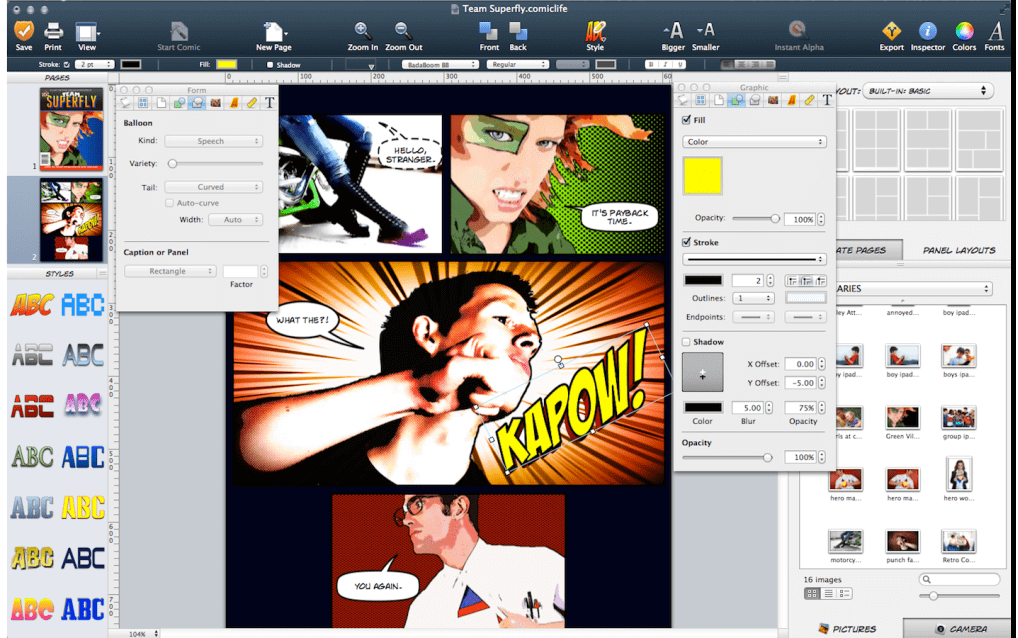 This software for drawing comics definitely deserves to be downloaded. Very intuitive in the interface, it is easy to use for beginners and available for Windows, Mac and IOS.
Despite its simplicity, it has many features and many preset tables from which you can take ideas before starting to devote to your work.
With Comic Life you can create a cartoon with all your photos from scratch, using collages and cute cartoons. The many commands available are almost all manageable with drag and drop, perfect for those who still do not know all the potential of this platform.
Do not miss a series of filters for photos, emoticons and fun fonts to create content for the web and social networks.
It can be used as a free trial for 30 days, so you will have plenty of time to test it and decide if it is worth buying. For lovers of the Apple world, in addition, is present for both Ipad and Iphone.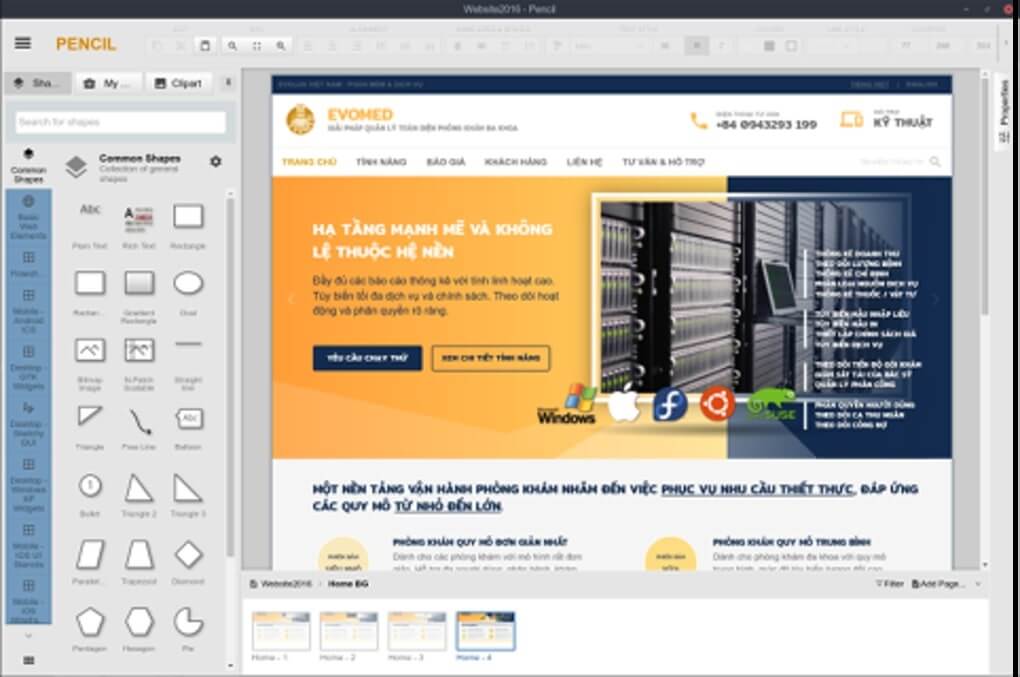 Pencil is a free software to draw comics very practical and not at all difficult to use.
Pencil is a multifunctional tool that allows you to create comics and manga giving free rein to creativity, especially thanks to the tools included as the one that allows you to better customize the choice of colors. Finally, it also allows you to go to work in "post-production" on digitized hand drawings.
Manga Studio Debut is dedicated to the creation of comics in manga style. It is not easy to use, but it is really complete and full of functionality. It is perfect for real professionals and for those who want to put themselves to the test. Among the major advantages, it provides you the possibility to work with different formats and to create projects you can use both mouse or tablet.
The complete package is not free, but before buying it you can try to use it for thirty days, after this period you will decide if it suits you or not. You should definitely download it especially if you are a fan of Japanese manga.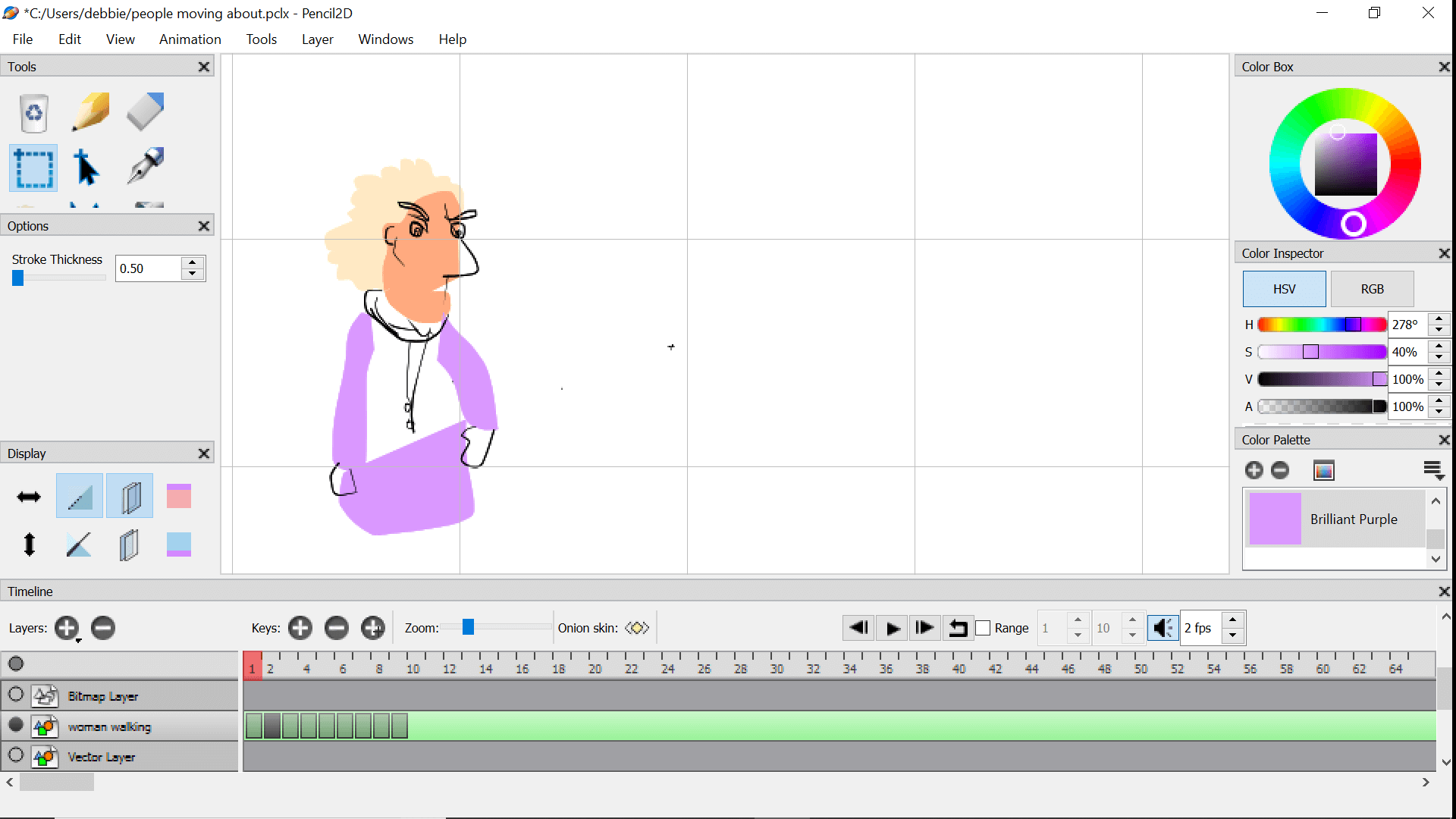 Among the free software to draw comics, we can not forget to mention Pencil2D. Initially developed as a simple drawing tool, new features have been added over the years, including support for animations.
Compared to paid software, such as those already mentioned, it is much easier to use, even for its reduced potential.
Among the indisputable advantages it offers, there is the possibility to improve and digitize sketches and hand-made drawings. Besides the other operating systems, it is also supported by Linux.
RW's program of design (and even editing) is very nice. It comes with many useful features, such as the layer to layer structure, of which you can also change the opacity.
On the site (within the program itself) there are also well-made video tutorials that explain (in English) how to use Realword Paint to perform various operations, including tips for drawing comics, using layers (layers), etc.
Although it can not be classified exclusively as a program for the creation of comic books, MyPaint is a free solution that can be very useful for enthusiasts and professionals of manga and anime also.
It is in fact a program through which it is possible to elaborate on the computer hand-made drawings or to create digital drawings using dozens of ad hoc functions and tools.
It can be downloaded for all major operating systems: Windows, Mac OS X and Linux.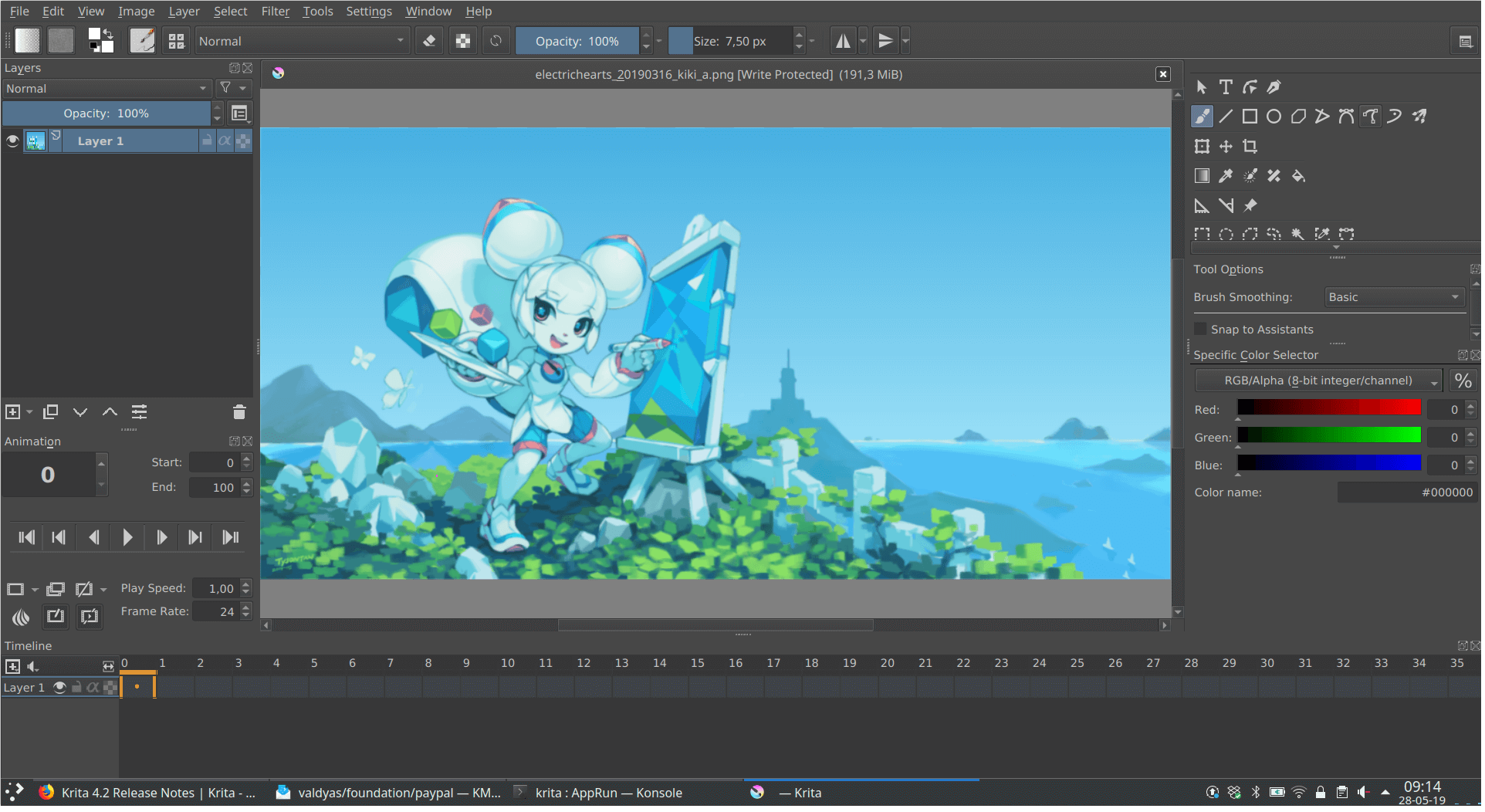 Krita is a free and open source software created for computer graphics. Complete with highly advanced tools for drawing and creating comics and manga using pre-packaged models that can be customized.
This application is available for both Windows and Linux.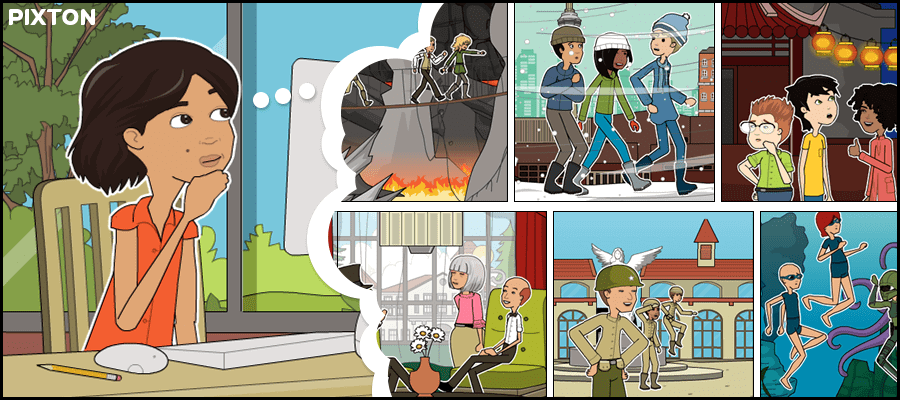 It is a Web application to create comics and easy and quick to use. Also good for inexperienced people who just need to learn the various tools, functions, types of stroke and design.
The details, colors and length of the stories are all details that can be set by the user, who can choose from many different characters and settings, grouped by theme.
This online service requires free and fast registration and is dedicated to both experts and those who are beginners with graphics tools for all tastes. Ideal for those who do not always use the same computer or find themselves having to do a job on the fly on a PC without special software.
I leave you with another interesting post on "Make Stencil Online: Here are the 8 Best Websites"