The significance of physical games in both fitness and recreation can't be overlooked. After all, these games have withstood the passage of time and are played solo or in groups even today!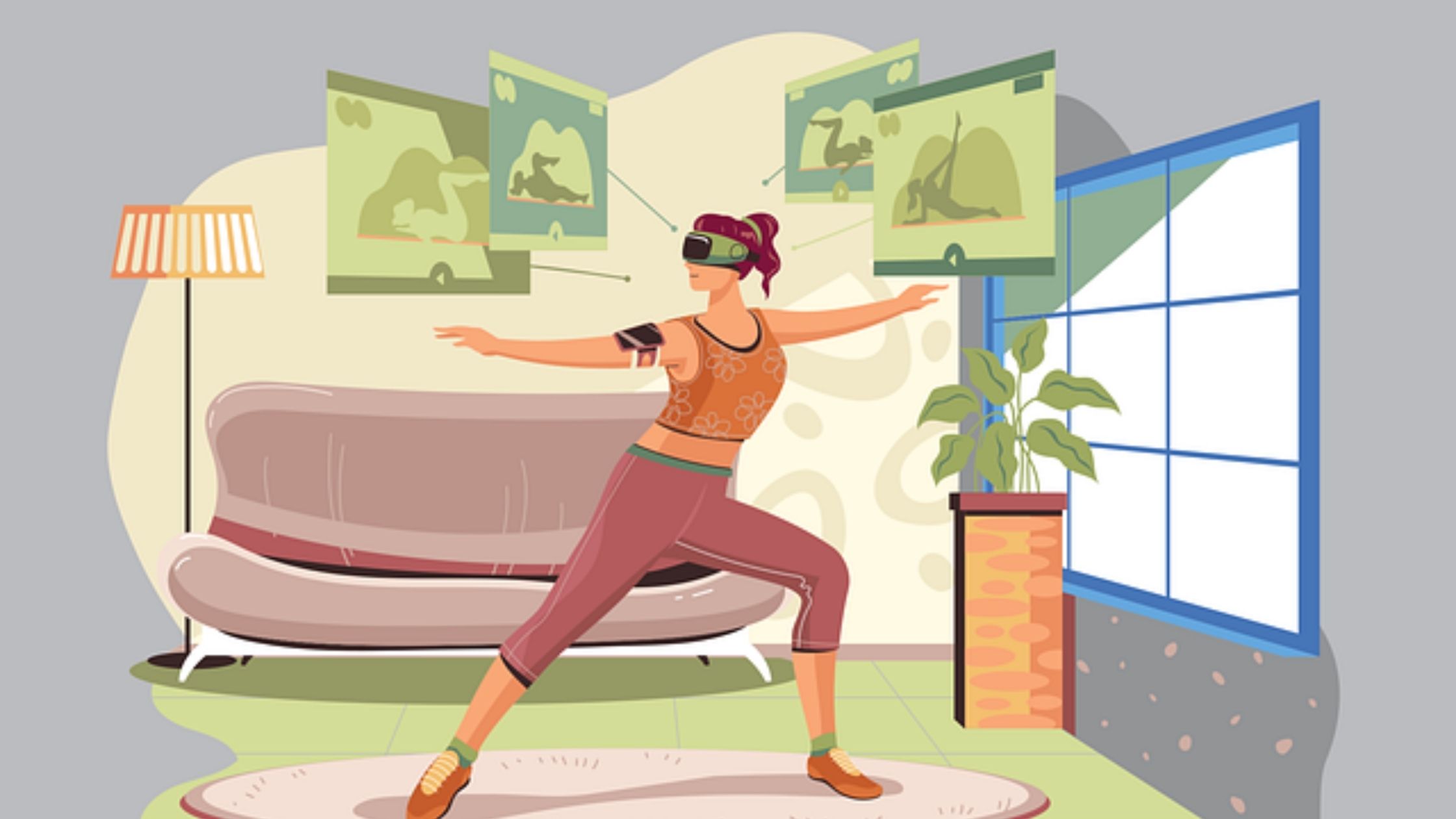 With how quickly services, information, and data have become digitized, it's no surprise that the computerization of games has followed suit. In the early days of computing, the pioneers of this technology wondered if the transition of physical games over to the digital world was plausible or not. Back in those days, hardware resources were limited, and so was the processing power of the early systems. After all, you can't expect a computer with large capacitors, one that could barely display 2D pixels, to render fully immersive worlds where one could game for hours on end. And that is assuming that the game in question was a digital one, not a physical game such as soccer or tennis. 
However, with today's technology which is capable of delivering Ray Traced reflections at more than 60 frames per second, and hardware that can output at 16K resolution and more than 240 Hz refresh rate, it's pretty obvious that the computerization of games has become really easy to achieve and is no longer a distant dream!
Wii Sports: Play your favorite physical games from the comfort of your home!
In the early 2000s, game developers started experimenting with converting physical games into digital ones, and they were partially successful at doing so. Games such as Pro Evolution Soccer (PES), Madden, and Fifa were the pioneers that integrated real-life sports into video games. They offered the player a chance to play like their favorite stars and allowed players to compete in tournaments against AI. However, there was one flaw that prevented these physical games from being fully computerized: the player could move the playable characters using the controller but would be unable to make any actions using their physical body and experience the thrill of playing actual sports. Enter the key to solving this problem – Wii Sports.
The Wii console was commercially successful in its own right, but what really sold the console (pardon the pun) was the extensive library of first and third-party games available on the platform. One of the smashing hit games was Wii Sports. This video game allows players to take action in real life using the Wii remote to control their avatar. The game is more of a simulation, and all activities such as swinging a tennis racket, hitting a golf ball using a club, et cetera, are done by turning the Wii remote. The punching matches utilized the Wii Remote and Nunchuk to input commands. 
Another game that required the player to use their entire body to simulate a real-life game was Wii Fit, also released for the Wii. This game involved getting the player to exercise by combining the beneficial aspects of exercising with intuitive and interactive minigames. 
Machine games to software – Arcades and casinos: playing has never been this simple
The classic Pinball machines have always been a huge hit in arcades, so it was no surprise that software adaptations for computers and consoles were developed. In fact, pinball was one of the first commercial games on the Windows systems. Anyone growing up in the late 90's and early 2000's would fondly remember the game 3D pinball, which came bundled with the Windows 95 and XP operating system. This game first made itself known in the Windows 95 operating system and was developed to showcase the gaming power of the said operating system.
Similarly to arcade machines, physical gambling options such as slot machines are another form of entertainment that has really taken off online. The integration of slots, poker, and casinos into the digital world has been a real boon for both players and casino owners. Now, you could enjoy all the fun related to betting it all on a round of poker and emerging victorious against all odds from the comfort of your house. Another pro of online betting and slots is that you can have dummy sessions where you get to hone your skills without incurring any loss to your hard-earned money. These training matches are available free of charge, and you can make use of them to test your mettle against AI opponents that react to your moves the same way an actual person would. After you've gained some experience you can give luck a try with real money online slots in NJ among many other options.
Virtual Reality – Same games, a new dimension
The new kid on the block, virtual reality, has steadily amassed a large player base despite being accessible to an average player for less than 8 years. The world of virtual reality is bursting with potential, and the sky's the limit when it comes to creative ideas that can make full use of this futuristic technology. 
The next best thing for the computerization of physical games after Wii Sports and Slots is virtual reality, which is capable of tricking all your senses into believing that you're inside a video game. And what better way to do this than playing some good ol' physical games inside the virtual world?
Games such as Racket Fury and Eleven Table Tennis showcase that ping pong and table tennis can be enjoyed in both real life and inside a VR headset. From arcade to real-life physics, these games allow you to choose between actual and video game-esque ball physics to fine-tune your experience. These games utilize all sorts of technologies, such as audio cues and haptic feedback, to make the players feel that they are inside the game world.
FitXR, VZFit, and HOLOFit are exercise apps that are a step up from Wii Fit when it comes to immersion. These games allow you to exercise in real-time and award your in-game avatar with accessories and high-score to further encourage your drive to stay fit!
For lovers of dancing, Dance Central is a game that perfectly scratches that itch. With dozens of soundtracks to choose from, this game is bound to teach one some new moves and improve their existing dance skills as if they were exercising in front of an actual instructor.
Lastly, there are VR games that cater to one specific real-life sport, such as snowboarding, boxing, table tennis, and even mountain climbing. The Climb 2, Carve Snowboarding, The Thrill of the Fight, and VR Fighting Championship are a testament to the fact that physical games and real-life sports can be converted into enjoyable digital games!