Do you know that your trip has brought a jumble of photos and videos? You can turn all this content into top-quality videos with transition effects, slide shows, and soundtrack not with a computer but with your phone; just use the right apps on your Android or iPhone.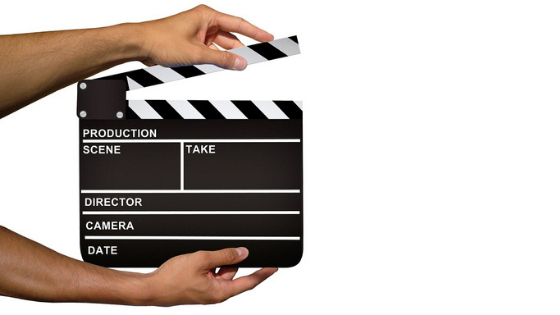 Here we list six of the most app-valued free apps available for iOS (iPhone) and Android and all with a number of powerful features that are simple to use. You can make videos on your phone.
1. Quik
Available for iOS and Android, Quik is an editing application developed by GoPro, but not limited to the productions created by its cameras. With it you can join videos, transform photos into presentations, apply transitions, insert music and texts, all very simply. The controls are quite intuitive and even an inexperienced user will be able to create quality videos using only the smartphone.
The app is completely free and does not call for any kind of usage restriction.
2. Adobe Premiere Clip
The Premiere Clip is a tool that has all the experience of Adobe, but does not complicate the lives of owners of iPhone or Android. The interface is greatly simplified, and with it the user can select and edit photos and videos with ease. It has automated features, such as creating a presentation based on the song and rhythm chosen by the user. Of course, it is possible to make free modifications.
The app is free and offers 2GB of free cloud storage through the Creative Cloud account; for more space, you need to sign a package.
3. iMovie
Exclusive to Apple devices, iMovie is a virtually obligatory tool for any video editor that owns a Mac, but it also does not look ugly on the iPad or even on the iPhone.
With iMovie, you can add videos and photos, change color filters, insert soundtrack and messages, create trailers with logos similar to those of movie studios, with licensed soundtracks, add and effects, and more. The advantage of the application is its integration with macOS and iOS, so you have easy access to your library and iCloud content, as well as being able to share your creations with all the apple devices you own.
iMovie has become a free app in 2017, and integrating with Apple services is a great choice for anyone using the iPhone.
4. YouCut
Exclusive to Android, YouCut is one of the top-rated apps on the list, especially for simplifying commands and great results, and also for not inserting any type of watermark into users' productions.
It's possible to cut, merge, insert soundtrack, frames, effects and transitions into your presentations, as well as allowing you to share videos created directly on social networks. It also includes a video compressor specifically designed to share works in instant messaging applications like WhatsApp and Telegram, mainly to avoid consuming the data franchise unnecessarily.
5. FilmoraGo
The Filmora is already a well – known editing software on the desktop, and received an equally powerful version for iOS and Android. The FilmoraGo follows the same template versions for Windows and MacOS and allows editing of videos and presentations using even posts on social networks, such as photos and videos from Facebook and Instagram.
The editor is powerful and brings a series of specialized tools and filters, but the controls are very simple and allow the user to create presentations in a few clicks thanks to automation options and suggestions. And it can format the files in both widescreen and square footage, in 1: 1 for Instagram.
FilmoraGo is free, but offers in-app purchases of additional filters.
6. VidLab
Exclusive to iOS, VidLab is very similar to most applications on the list; it has simplified controls and allows the inclusion of various effects, such as animated texts and pre-defined models. Other than that, it allows you to freely paste, separate and edit photos and videos present on the device, and facilitate sharing on social networks.
The app is free, but has in-app purchases that include, among other things, the removal of the watermark. Different from the others, VidLab will insert brands in the videos in the free mode.