The best apps for cleaning on Android: is your smartphone slow and the memory is full? Are viruses and malware a problem? Here's how to proceed.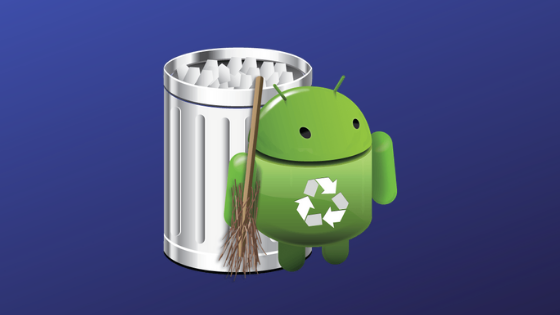 What are the best apps to do a good Android cleaning: a practice so scabrous as it is useful to safeguard the life and durability of our devices. The symptoms of fatigue of our Android smartphones are many, but easy to identify: almost full memory 9+*due to the progressive storage of data of installed apps, mysterious errors and a suspected general slowdown in performance sometimes due to malware and viruses.
Have you encountered these symptoms? Well, it means it's time to clean up the Android device. Such as? It's very simple, just rely on some of the best applications available on Play Store, such as CCleaner, able to clean up your smartphone or tablet from moldy data and annoying viruses.
If you don't know how to move, here is a quick guide to make a manual Android cleaning: your device will never be the same again.
Android cleaning, best apps: CCleaner
CCleaner can prove to be a truly formidable ally for cleaning your Android smartphones or tablets.
The application is able to provide a complete and configurable cleaning according to your needs in a thorough and completely free way. There is also a paid version, which at a price of 1.95 dollars allows for a periodic automatic cleaning of the device.
With CCleaner it is possible to completely empty the cache of our devices, going to delete the temporary system files, the cache of installed applications and provide for the elimination of unused apps (upon confirmation).
A single application to delete useless files that slow down and "fall asleep" Android: once installed you can simply press the Analyze button to start the scan of the device, the app will provide you with a checklist of everything to be allocated to digital waste. Once the selection is made, eliminate and enjoy your rejuvenated device (until the next cleaning).
How to clean Android with SD Maid
Another useful app for cleaning the Android device is SD Maid, which stands out from the others available for Android because it is aimed at pro users, or rather those with a certain familiarity in the language and mobile functions. SD Maid, the "home of the SD", is designed to scan every file on our Android device, going to clean the files and directories of all applications, eliminating any temporary files from the device or giving suggestions on what takes up more memory ( driving the consequent elimination of uncomfortable and forgotten files).
Using it is very simple: just download it from the Play Store, authorize access to the smartphone memory and scan by pressing the "Scan" button. Once you have scanned the entire device, simply press Execute to proceed with the cleaning operation.
Avast Mobile Security
To eliminate viruses that could damage your device in the long run, an excellent application is Avast Mobile Security. It is in fact one of the best Android antivirus available on the Play Store, able to control the device from top to bottom going to eliminate any malware.
It can happen that, while surfing the web, some viruses penetrate your operating system: in that case you might notice a noticeable slowdown in our smartphone or tablet, or other problems even in performing the simplest actions.
If you want to solve the problem quickly, download the application and start it: by clicking on the Analyze this device button, Avast Mobile Security will provide you with the precise scan results to your device, with the option to thoroughly clean your Android from viruses.
How to do DIY Android cleaning
If you prefer, you can also opt for a preventive cleaning of your Android system manually.
From any version of the operating system, be it Android 8 Oreo or 9 Pie, one of the first things to do is to access the Memory section from settings. Here, you can see the occupied memory, divided by type of content, grouped together: by clicking on the type, you can access a screen that summarizes how much each application occupies.
From here you will be able to delete all the data in excess of your apps, saving valuable storage space. Do not forget to periodically empty the cache of e-mail or other digital services, deleting the data from the same screen in Cached data.
Remember that all applications have a cache memory of their own that allows the app to store data that in the long run can weigh heavily on your Android device.
Target major apps like Facebook, Instagram and Spotify by periodically emptying the reference cache: just choose an application, check how much space is occupied for the cache data and access the operating system settings (Memory -> Cached data) to get rid of so much obsolete data.