If you are thinking of switching from MacOS to Linux, because you are tired of Apple's operating system, then surely you will be interested in knowing which are the best Linux distribution for Mac users in our opinion. In this new guide today we offer various interesting distro.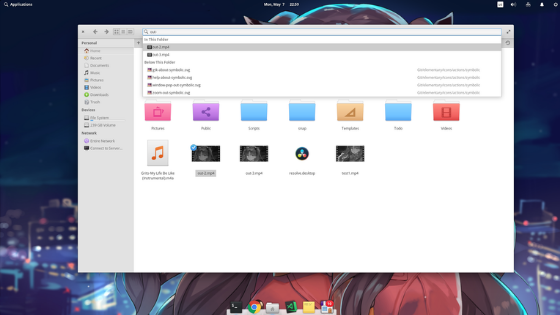 Elementary OS
The logical choice for Mac users switching to Linux is to try Elementary OS. It is a distro that draws strong inspiration from macOS. Although many say that it is a clone of Apple's operating system, in reality it is not.
Elementary OS, in fact, takes all the good ideas present in macOS and proposes it again in a new guise. In addition to this, this Linux distro is suitable for both experienced and novice users. It is worth pointing out that the operating system is based on Ubuntu, so it guarantees full compatibility with Apple hardware.
Deepin
One of the best Linux distribution for Mac users to try is Deepin. It is an easy-to-use Chinese distro, based on Debian, available in a number of languages. Deepin is designed to be used by beginners and experienced users.
Ubuntu
It is difficult to talk about Linux and not to surround Ubuntu as it is the most widespread distribution in circulation. Who comes from a Mac, will surely feel at home with Ubuntu, even if the operating systems seem and behave in a completely different way.
Canonical LTD, the company behind Ubuntu, has a mission very similar to that of Apple: to create an OS that can be used by anyone. Using Ubuntu is like using a Mac because everything works without any problems and also can recognize the computer hardware of the Cupertino giant without problems.
Solus
Among the best Linux distributions for Mac users we have decided to also list Solus. This is a completely new Linux operating system that does not derive absolutely from the distros reported earlier.
The OS has been designed to guarantee an elegant and easy to use experience and also boasts its own app store like macOS in which users can easily download and install programs and games.
Thirty OS
We close this guide by offering you an elegant operating system that, with its interface, tries to give a premium touch to the Linux ecosystem. Its name is Trenta OS.
Although it cannot be considered the first choice for users coming from a Mac, this open source operating system can be a good alternative to macOS if you have not appreciated the distributions listed above.