In today's universe of cooperative, multiplayer and Battle Royale fashion, sometimes you just want to play a shooter in solo mode, without having to interact with anyone or even the internet. There are still titles with this footprint for both computer and cell phone and tablet and you get a list of 10 offline shooting games below.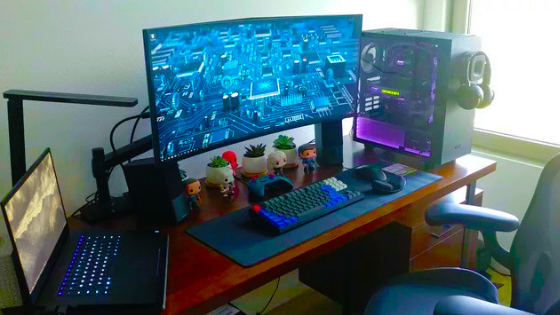 A classic of shooting games. DOOM has some versions, the most recent being developed by id Software and published by Bethesda in May 2016. Even with multiplayer modes, it is possible to play the campaign alone by exploring an intense, agile and brutal first-person combat against hordes of demons. Using SnapMap you can even create, play and share your own content with the game community.

The Wolfenstein series is another classic of first-person action. In its latest installment "The New Order", the game puts the player on a personal mission across Europe to overthrow the Nazi war machine. With the help of a small group of fighters, you will have to infiltrate heavily guarded factories, battle with armed Nazis to the teeth and take control of super weapons.

The Far Cry series, developed and published by Ubisoft, places the player in varied universes where it is necessary to explore a world, generally controlled by some tyrant, to help the resistance, to improve its equipment and to defeat the local power with a lot of shooting and explosions. There are some titles available, but we recommend here the great Far Cry 3, Far Cry 4 and the Far Cry Blood Dragon (a "stand alone" version of the 3, but 80's action movie themed.).

4. Dead Trigger 2 ( Android and iOS )
Dead Trigger 2 reminiscent of Valve's Left 4 Dead games. The difference here is that you can play offline and there is no need to set up a team. The objective is simple: to survive the attack of hundreds of zombies (with different degrees of difficulty) with several types of equipment. The secret is always to improve your weapons to do more damage, especially against more powerful monsters.

5. Hitman Sniper ( Android and iOS )
Square Enix's Hitman franchise has its mobile version with a game focused on eliminating targets using a sniper rifle. As usual in the series, the big deal is to complete your contracts successfully and unnoticed. In the game, you will have at your disposal unique weapons with powerful abilities. The game also brings an extra mode of survival to zombies.

6. Into the Dead 2 ( Android and iOS )
Another game of shooting against zombies, the difference is that in Into the Dead 2, in addition to weapons, you can also count on the help of loyal canine companions. They give you extra protection to try to survive the mission of saving your family in the midst of the apocalypse. The game is free to play, but has a store so you can buy real money items if you want.
The BioShock trilogy (1, 2 and Infinite) is an excellent first person shooter and action game that puts you in a cyberpunk-like universe: high technology mixed with a retro look. In all three games, you need to unravel mysteries, survive bizarre enemies and try to get out alive from cities controlled by well-trodden people. All this having an arsenal at disposal, as well as special abilities. Your decisions over the course of the campaigns can also have consequences in the end.
"War, war never changes". Bethesda's open world game places the player in a post apocalyptic region where it is necessary to find resources to survive amidst gangs, mutant animals and radioactivity. In Fallout 4, you must join groups of survivors, build weapons, armor and fortify your settlements. This is a great action game with RPG elements.

Duke Nukem 3D is a 90s classic that has won a remastering but retaining the original gameplay style of which it became so famous. You control controls the buck Duke Nukem who, armed with a limited but powerful arsenal, is Earth's only hope for an alien attack (and also for mutant boars).

Rockstar's Max Payne became famous in his noir style by putting the player in the shoes of a police officer with serious alcohol and psychological problems following the murder of his family by a drug addict. The years passed, Max got his revenge (at the time) and now its doing a body beak. But of course things got out of hand again …