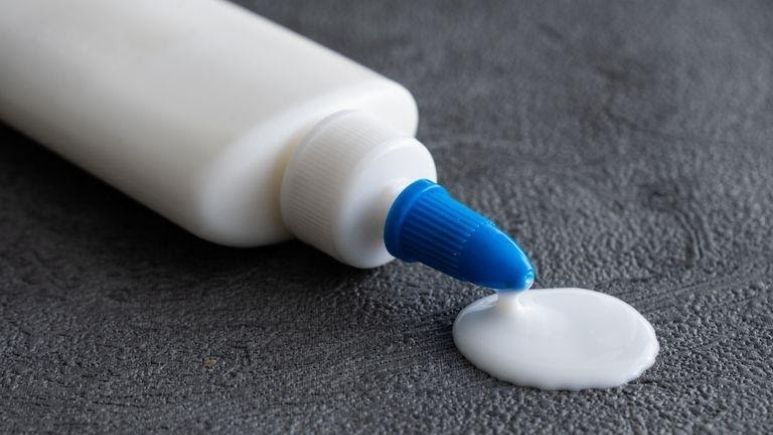 To join metal to metal or to different materials, the choice to be made is among the many glues for metal on the market. Good bonding can simplify everything from small home repairs to more complex DIY jobs.
All those who need to work with metal know the important preparation steps for bonding iron or metal alloys of different kinds.
Paper products, wood, materials with a high porosity rate, can be treated with simple glues: iron, with its dense surfaces, usually resists most of the common glues, so as to obtain fragile joints and possible damage on the treated objects. Iron glues are the only solution: it is necessary to evaluate the various types.
Different types of iron glue:
The right choice will be decisive and fundamental, so that a robust seal can be obtained. Metal glues can be of three types: epoxy, polyurethane, and super glues. Let us analyze them together.
Epoxy glues
The category of epoxy glues is wide; they are usually conceived with the mixture of two divided components: resin and catalyst.
The latter must be combined promptly before use: the eposodic glues harden quickly after mixing, for this reason it is necessary to work with precision and speed.
The reaction of the paste sticks is different, which are suitable for restoring missing pieces: the catalytic agent, in this type of adhesives, is formed in the central core of the classic cylindrical shape, made of resin.
If the epoxy glue is two-component, we are allowed to attack almost any material, taking advantage of an excellent, strong and safe adhesion capacity.
This type of glue does not contain solvents, much less water; for this reason, it does not shrink during the process that leads to the firming of the joined parts: thanks to its compactness it is possible to hypothesize attachments even between mismatched parts, being able to carry out an action similar to grouting that goes to fill any empty areas, cracks or grooves.
You can choose the shape of this glue in tubes, with the product to be mixed manually, dosing until it is deemed necessary.
However, double-syringe kits are also on the market that allow you to combine the appropriate quantity of resin and catalyst at the same time, using a single piston.
The variants of this glue are many: universal, clear, for wood, plastic, marble. You can choose the colored version so that it adapts to the right shade of materials, such as steel and iron.
Among the common peculiarities it is necessary to underline the high opposition to heat and chemically formed compounds.
Besides glue, a liquid plastic welding tool like Bondic can also be used for gluing iron and metal. Read these reviews on Bondic to know more about this UV light welder. 
Polyurethane glues
Polyurethane glues are the most commonly used in works with metal. Polyurethanes are unalterable and extremely resistant to UV rays as well as to water.
A precious peculiarity is the fact that they dry without losing resistance and, after consolidation, the glued materials can be treated, painted or varnished.
Polyurethane glues are truly among the most suitable for many household jobs, even adapting to repairing floors or finishing furniture or appliances.
To work outdoors and not deprive yourself of the good requirements of the operation, a hardener must be added to the polyurethane: more robust joints will be created, considering those of the simpler construction adhesives.
PU-based glues: liquid or pasty?
The viscosity, in this type of glue, can be evaluated for the type of work we will have to perform: the liquid consistency or a pasty one, have different uses, taking into account the material we have to glue.
The more dense glues are well suited when worked vertically, for example they are more suitable for vertical gluing, liquid ones on horizontal surfaces to avoid the risk of slipping towards the lower part of the pieces;
Moreover, the more fluid type reveals its best use in gluing large areas Both densities can be worked with a spatula or, if the consistency is more liquid, using a special tool to spread the glue: the tools used will still cleaned with great care, with acetone or compounded with nitro; if the glue crystallizes it will be necessary to buy the materials again because it will be impossible to eliminate it completely.
We believe it is necessary to specify that, to some of these glues, a variable percentage of fibers is added: this procedure strengthens the gluing power of the liquid.
Another tip is to wet the pieces to be glued because, if there were no contact with water, crosslinking would be affected, thanks to which the bonding is strengthened.
The different degree of foam formation is indicated in the technical data sheet of each PU adhesive should be placed on the market accompanied by a detailed and specific technical data sheet on which the different degree of foam formation will also be reported: with greater foam the adhesives are more suitable on uneven surfaces.
The super glues
Articulated chemical compound composed of cyanoacrylates, added to plasticizers, fixers, activators and slowers: it is the superglue that almost everyone knows.
The substances mentioned work in a relatively simple way:
the water, present in the air, allows it to harden ensuring a quick and effective setting.
a small amount can challenge high temperatures and really heavy weights.
Super glues are high-performance adhesives, suitable for household work because they can be used with simplicity: they glue various materials well, including iron and metal in general.
Thanks to their power they can be used to join or fix car parts, objects of all types and materials, appliances and objects used constantly.