Online security and privacy is increasingly at the center of the debates unleashed on the web and because of the frequency of threats, sometimes it could be better to resort to a VPN for iPhone. It is indeed the most effective method to keep personal data safe from prying eyes when browsing online.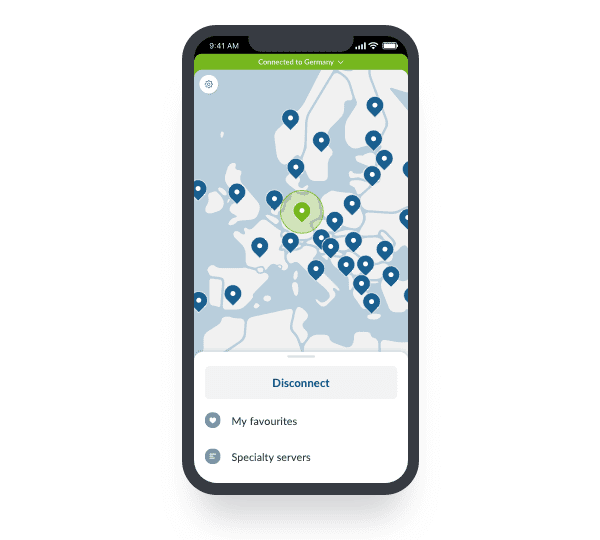 The operation of VPN networks on the iPhone is quite simple to understand, even if most users, when they hear this name falls a little panicked. A Virtual Private Network creates a sort of shield that protects the data generated by your smartphone while browsing. This happens thanks to cryptography, which uses a very complex reading key to filter information from third parties.
When using a VPN on iPhone then, the password is anonymous. If you want to discover everything, on this topic, today you are in the right place. Stay with us for a few minutes and you will not regret it.
VPN and iPhone: why use one?
In this historical period, where it seems clear that the biggest battles for privacy rights are being fought online, the transparency of the services you use is actually very vague about it. If on the one hand the right to the secrecy of personal data is flaunted, in reality this is continuously broken over and over again during a typical day. This should already be enough motivation to use VPN on iPhone, but if it were not enough, then others.
In addition to hackers and malicious users, data theft is also committed daily by many ISO service providers, who in some countries legally collect your data and sell it to those who can exploit it for aggressive marketing campaigns. Using an iPhone with VPN can completely eliminate this problem by encrypting your data and making it illegible to those who try to access it, both legally and illegally.
Especially for those who travel a lot and it is common to access public networks (definitely unsafe compared to other types of networks), using a VPN on iPhone puts an end to all those risks that are related to this practice. Furthermore, in this way, you can access blocked content in your country, such as streaming services or certain websites.
In this regard it may be interesting to also discover the best VPN for Netflix, which will allow you to access the multimedia catalog of other countries without too much effort. Finally, as we have already mentioned before, staying anonymous can prevent the theft of online data, an increasingly widespread phenomenon and easier to put into practice than you think.
How to evaluate a VPN for iPhone
We often think that a VPN can only be used on fixed devices, such as desktop PCs and notebooks. In fact, for some years now, the use of this type of connection on mobile devices has grown considerably, driven for the most part, by the continuous search for computer security.
Precisely for this reason, when you want to use a VPN for iPhone, there are some parameters to take into account, which for simplicity, we have summarized in this paragraph.
iPhone compatibility with VPN: The first point to consider is that not all VPNs work on mobile devices. These services, in fact, need to be readapted to the operating system on the smartphone.
Recording of navigation: unlike traditional ISP providers, a good VPN service for iPhone does not record data while browsing. With a normal service, in fact, even if cryptography is present, the institutions can request the data log. If this log does not exist it is absolutely impossible to trace what you have done on the net.
Speed: A good number of VPNs, due to the encryption of data, lose about 20% of the bandwidth. The services we have chosen for you, however, ensure maximum performance that your network can provide.
Server: If you are looking for a VPN to access blocked content, but available in other countries, it is necessary that these have servers in different areas of the world. The ones we have selected offer a great variety of countries through which it is possible to navigate.
Best VPN for iPhone
1. NordVPN
NordVPN is perhaps the best service of this type when it comes to safety during navigation. Its servers, provide a 2048 bit encryption, practically impossible to bypass even with the most powerful computers. In addition, no navigation data is recorded and you can use approximately 900 servers distributed in 57 different countries.
If you want to maintain the maximum speed of your connection, NordVPN is really the perfect companion to use. In case you want to take full advantage of P2P networks you will find dedicated servers for really lightning-fast downloads.
2. IPVanish
IPvanish, is an excellent alternative if at the center of your concerns there are privacy and speed. In fact, the company offers around 750 servers spread across 60 different countries. Each of them uses 256-bit AES encryption and above all does not collect any navigation logs.
It is also possible to get around geographical blocks and websites in general, due to a large number of selectable countries. Other strengths are the unlimited bandwidth, P2P traffic optimization, and the ability to connect up to five devices simultaneously. The icing on the cake is the possibility to download the IPVanish app directly from the App Store.
3. ExpressVPN
ExpressVPN, as you can guess the name, based a good part of its appeal on speed. This VPN for iPhone, in fact, is perhaps the best in the speed tests performed and is able to guarantee excellent performance from anywhere in the world.
The available servers are 145, located in more than 90 different countries, which makes the regional block practically useless. Privacy and security are also important, thanks to the 256-bit encryption and the navigation data zerologging policy. Also in this case you can find the Express VPN app directly on the App Store.
4.VyprVPN
The latest VPN that we will present today for iPhone is called VyprVPN and brings with it some excellent features. Firstly, the bandwidth is unlimited, so you can enjoy all the speed of your network. Furthermore, even in this case no logs of your sessions are recorded, ensuring almost absolute privacy.
Excellent also the number of servers, which are 700, distributed in 70 different countries, a proven way to get around the regional blocks. If you want the maximum simplicity you can directly use the official application, available for iOS on the App Store.
Conclusions
For the moment it's all, those that we have presented are absolutely the best VPN for iPhone, those that will guarantee the best performance in terms of speed. Having performances of this level at such a low cost is an advantage to be absolutely avoided.