The recession of recent years didn't affect the BPM market. This is a consequence of the fact that the use of this methodology and the corresponding toolkit increases the operational efficiency of key business processes, which in turn makes it possible to strengthen the position in the competition. The main interest in BPMS at the global level is in the banking sector, service companies, manufacturing, energy, and telecommunications.
Some analysts expect the global business process management market's annual growth of 10.5% (average) until 2025 when it will reach 14.4 billion. The list of the main market development incentives contains:
The integration of artificial intelligence technologies in BPM solutions.
The need to automate business processes to get rid of the errors.
The necessity to amend IT systems in accordance with the ever-changing needs of customers.
Each K2 solution offers increased workforce effectiveness, quicker opportunity to present new services on the market, improved agility and clarity of business processes, and the ability to comply with regulatory requirements that can greatly influence the growth of the BPMS market.
The maximum growth rates in 2020-2025 of the BPM market are expected in the Asia-Pacific region. However, North America will remain the most significant segment. Cloud systems will also grow in popularity as this model provides the ability to consume resources in a case of need. The highest growth rates by type of enterprise will be demonstrated by the segment of small and medium-sized businesses.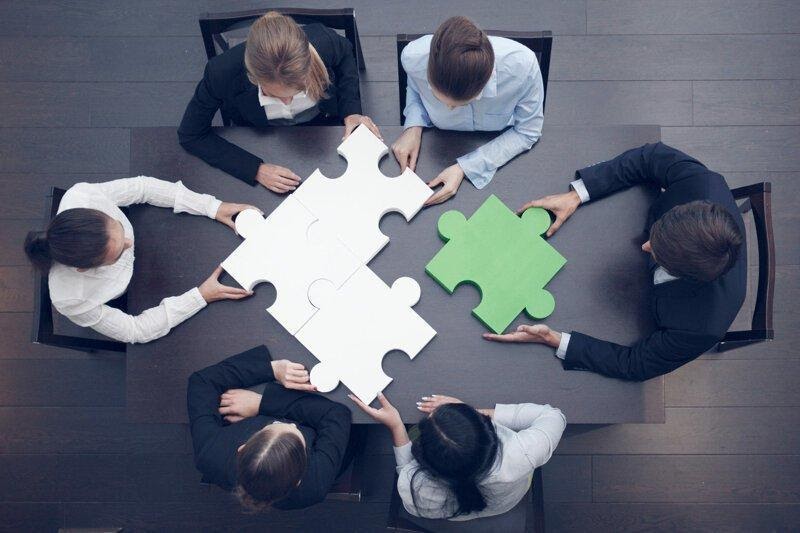 How do you know when it's time to implement BPMS?
Prerequisites for the transition to a digital ecosystem are:
A large number of services.
High level of IT maturity.
A unified system for user feedback processing.
The ability to cross-sell services and systems.
Agile practices and the leadership of developers over managers.
Willingness to stop providing paper-based services that have an alternative digital implementation.
BPM technological base
The main requirements of customers for BPM suppliers are a clear description of processes, an increase in their transparency, predictability and efficiency while reducing costs, and the ability to exchange data between different systems. At the same time, the business wants to be able to instantly make changes to required processes in accordance with changing charges.
The list of technological key trends in the BPM market includes an awareness of creating a unified digital process platform for centralizing and structuring business processes' importance. "Patchwork" automation of business processes has shown the inability to solve the problem of quickly adapting the business to changes. Experts also talk about the development of Low Code/No Code platforms that do not require deep programming skills and allow a large number of users to be involved in the development and support process (internal process automation competence centers).
BPM systems are increasingly used to automate new applied process tasks. These include, for example, employee processes, ITSM-based IT service management systems, sales and marketing, customer support, etc. The integration of various artificial intelligence mechanisms with business process management systems can be perceived as a doubtless trend. It simplifies the transition to the smart business process that allows the system to automatically reconfigure elements of a business process or a business process completely depending on changes in external or internal conditions. At the same time, the areas and forms of software robots in BPM applications are expanding due to solutions in terms of natural language processing, intelligent chatbots, and business assistants development.
Of course, it should be noted the formation of public and private cloud BPM services in the SaaS model with access to process automation services, platform support for distributed information systems, and remote workstations. In general, the BPM is a general approach and concept that is enriched by various applied technologies in the field of intelligent automation.
How to get K2 BPM solutions?
It's recommended to pay attention to the highly-specialized TemaBit Company that uses effective BPM software. The implemented technologies are useful to cope with risk management, find out new full-fledged business processes, upgrade processes well-functioning, and get better results. Great attention is paid to such a BPM system, as K2 BlackPearl. It can be perceived as a cloud version of Appit for SharePoint and is built on the .NET technology. K2 is well-known in the market and its products have a significant set of functions and capabilities. It was a key player in the SharePoint workflow market until Nintex grabbed a significant share when it transitioned to SP 2010. K2 has good integration with products of various vendors, not only SharePoint but also Oracle and other systems.
Nintex Workflow
Nintex is a great choice if you require more complex workflows than a SharePoint solution allows. It is relatively easy to use compared to other vendors' solutions. Creation, reengineering, and optimization of work processes are carried out by the administrator using a user-friendly graphical interface.
As a result, Nintex is widely used to support SharePoint Workflow. The solution is distinguished by minimal maintenance costs. New business processes can be created very quickly. Moreover, Nintex has excellent cloud service support. There is a version that runs on Amazon Web Services and integrates with Office 365 SharePoint Online. Unfortunately, when running SP 2010 and older, Nintex consumes significant resources. The manufacturer takes advantage of this by licensing its software based on the processors' number.
What does the user get?
The client receives better efficiency, visibility, higher business agility, and advanced revenue after deciding to cooperate with TemaBit Company. Our specialists always pay attention to self-development, try to improve and create even better conditions for the business processes enhancement. The implemented solutions help to refine the online presence that is an essential task for various companies in modern conditions. Moreover, the TemaBit places special emphasis on the customer's problems identification and the finding of the solution. We work only with specialists; therefore experienced experts who attend to their business are represented on our team.
BPMS toolkit is proved to be an important sector among other information technologies. Today there are many areas where the number of changes and the complexity of business processes are increasing, which makes BPM systems in demand for improving operational efficiency.