There was free time to continue the episode of that series, but you don't know if Netflix spends a lot of mobile data? Well, in principle, streaming consumes almost the same as a download. It will depend on the settings of each application. Understand and control Netflix data consumption.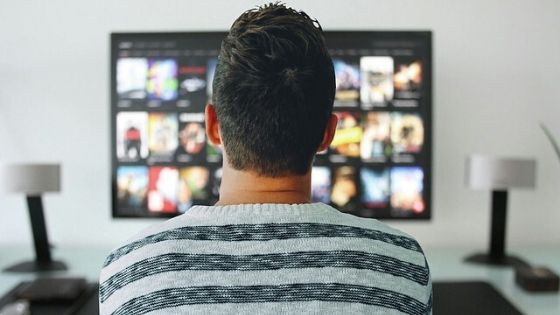 Netflix spends a lot of mobile data?
At first yes. But, there are settings to reduce data consumption from Netflix streaming. In the table below, check the estimated spending for each option available in the service.
| | |
| --- | --- |
| Profile playback configuration | Netflix data estimation |
| Low | 0.3 GB per hour per device |
| Medium (SD quality) | 0.7 GB per hour per device |
| High (HD quality) | 3 GB per hour per device |
| High (Ultra HD) | 7 GB per hour per device |
This estimate refers to the consumption of each profile, regardless of the device you are using to watch the videos and influences not only mobile data but also the fixed internet (some plans restrict the broadband limit). The options must be configured by the website (I explain in the next topic).
In the smartphone app, there is also an option to control mobile data spending by Netflix. In this case, the measure is only valid for this device in question.
| | |
| --- | --- |
| Smartphone setup | Mobile data consumption |
| Automatic | Approximately 4 hours for 1 GB |
| Save data | About 6 hours for each 1 GB |
| Maximum data | Depending on the device (screen resolution) can consume 1 GB or more every 20 minutes |
How to save data when watching Netflix
The best way, without a doubt, is to download the movies and series on a Wi-Fi network to watch offline, when you are away from home.
However, if you have not had time to prepare for this and want to continue watching Netflix without spending a lot of mobile data, it is advisable to adjust the application to save data, sacrificing quality of playback a little.
Open the Netflix app and select the profile;
Then, touch the avatar (photo) of the profile and select "Application settings";
Touch "CellularData Usage";
Deselect the "Automatic" option and choose "Save data".
It will not be possible to make the change if any downloads are pending. Complete or cancel pending downloads to change the playback setting.
And on the computer?
If you also need to save data on other devices – either because there is a limit on your fixed connection or you are routing the internet from your cell phone – the data consumption adjustment must be made through the website.
Access your account at netflix.com;
Select the profile to which the adjustment will be applied;
Click on your avatar (photo) and then select "Account";
In the "My Profile" section, click on "Playback settings";
Choose the option of using data per screen and save the adjustment.
Remembering that this setting will only apply to the selected profile. However, it will affect any device using this profile (TV, tablet, smartphone, etc.). Data control cannot be done in the Kids profile.