Over the years, social media has managed to solidify itself as an immensely useful marketing tool. Platforms like Facebook and Instagram started as places to put out posts and photos. However, they've morphed into full-fledged marketing platforms over the last few years.
Today you have LinkedIn, which is a social media platform for professionals, YouTube for videos, and so on. In other words, digital marketing is all the rage today and will be for the foreseeable future.
If you are a budding business and want to build your brand, this article is for you.
What are the advantages of investing in Digital Marketing?
Keeping your business afloat and thriving is impossible without digital marketing in this day and age. Here are some of digital marketing's essential benefits:
Minimal investment
As you know, traditional marketing campaigns required massive budgets. Businesses would struggle to get off the ground due to a lack of capital, as a result of which only big businesses with big budgets witnessed growth from marketing.
However, this has changed with the advent of content marketing. With content marketing in place, businesses of all sizes and types have a fair shot to make it big. Relatively larger companies have also recognized the importance of digital marketing.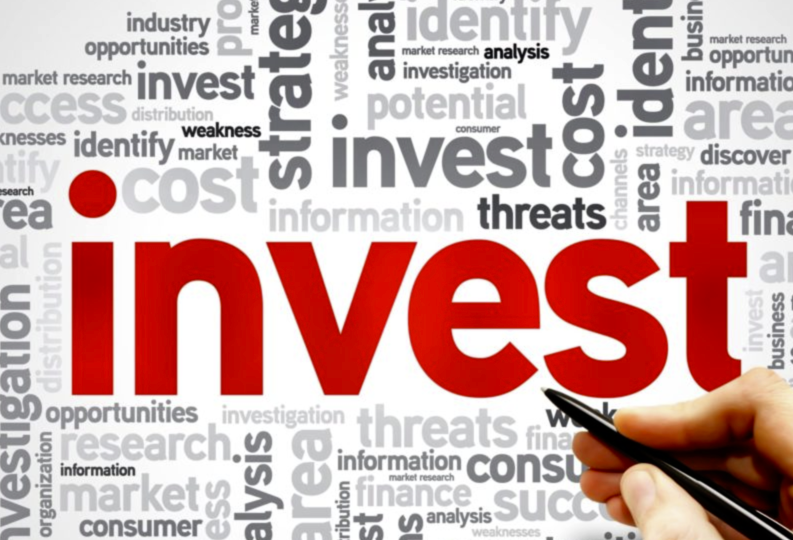 As a result, they invest in an Instagram agency, to stay relevant and manage expenses while simultaneously spending on traditional marketing campaigns.
High Return on Investment (ROI)
As a company, you can only track your progress and judge your marketing strategy by looking at your ROI. Digital marketing has proven to boost the ROI at ridiculously low costs. Considering how different companies of different types have varying target audiences, there is no one-size-fits-all approach to building your brand. However, brands have learnt to use digital marketing to increase their overall returns.
You can measure your results
This is one of the most critical benefits of digital marketing. It is hard to determine if your company is doing well if you are unable to measure your progress and results. You can use Google Analytics to track various metrics like engagement, traffic, and so forth. Email marketing allows you to track your progress through the emails you send your prospects. You can use your email marketing service to find out how many emails were sent. You can also check your conversion rates.
What should you know before you choose the right digital agency?
Before you zero-in on an agency or an Instagram growth company, or anything else, you need to keep a few things in mind. Here are a few factors to take into account:
Solid social proof and reputation
When you order a product from Amazon, you probably take a look at the reviews before you confirm the order. This is called social proof. You need to confirm that the agency you want to work with has a solid reputation.
Video testimonials and previous client reviews are excellent indicators of this. Also, socially savvy agencies make it a point to display this social proof on their social media and website. If you cannot find any of this, you are probably better off without them.
Every agency has its share of positive, negative, and neutral reviews. You will want to take a look at all of them to see what the agency needs to work on. Ask yourself if that is a deal-breaker. If this is the case, move on to another agency and check for the same.
Spruced up website
An excellent, user-friendly website that the average visitor can understand is another excellent indicator of the agency's marketing capabilities. The leading marketers generally have well-designed websites to showcase their work.
Make sure you check out every page on their website to see if you like what you see. If you are unhappy with their website and think they haven't done as great a job as they should have, it may not be the best idea for you to go ahead with them.
Easy and open communication
This point is huge. The most successful marketing agencies make it very easy for you to work with them. How? They are competent and know how to communicate. They work within their deadlines and keep you informed about their progress. You should have no issues getting in touch with them to clarify just about every marketing problem under the sun.
Most credible agencies also include the price for their charges on their website. If you do not find this, you will have no choice but to ask them, while running the risk of not getting a reply. Successful digital marketing agencies maintain open and easy communication.
They make realistic promises
Be wary of agencies who make outlandish promises. If you are a brand new start-up and your agency promises you to fetch you a million Instagram followers in a month, you may not want to go ahead with them.
Credible, reliable digital marketing agencies take the time out to analyze your company, goals, strengths, and areas for improvement and give you a clear Call-to-Action (CTA).
Conclusion
There you have it – this is how you can start building an online presence as the new kids on the block. Before you hire a marketing agency, you need to know your goals, your brand's mission, identify your niche, and target audience. Once you get these things in order, working with an agency will make it easy for you to build your brand awareness.