Two common questions, I have heard again and again, over and over, Is SEO better than PPC and which one should I go with?
I used to ask the same when I was leaning (still learning for 6 years).
If I compress who discussion related to SEO and PPC then I would say that both are useful and have advantages in their own, at several places both are same on the other hand, other are totally different.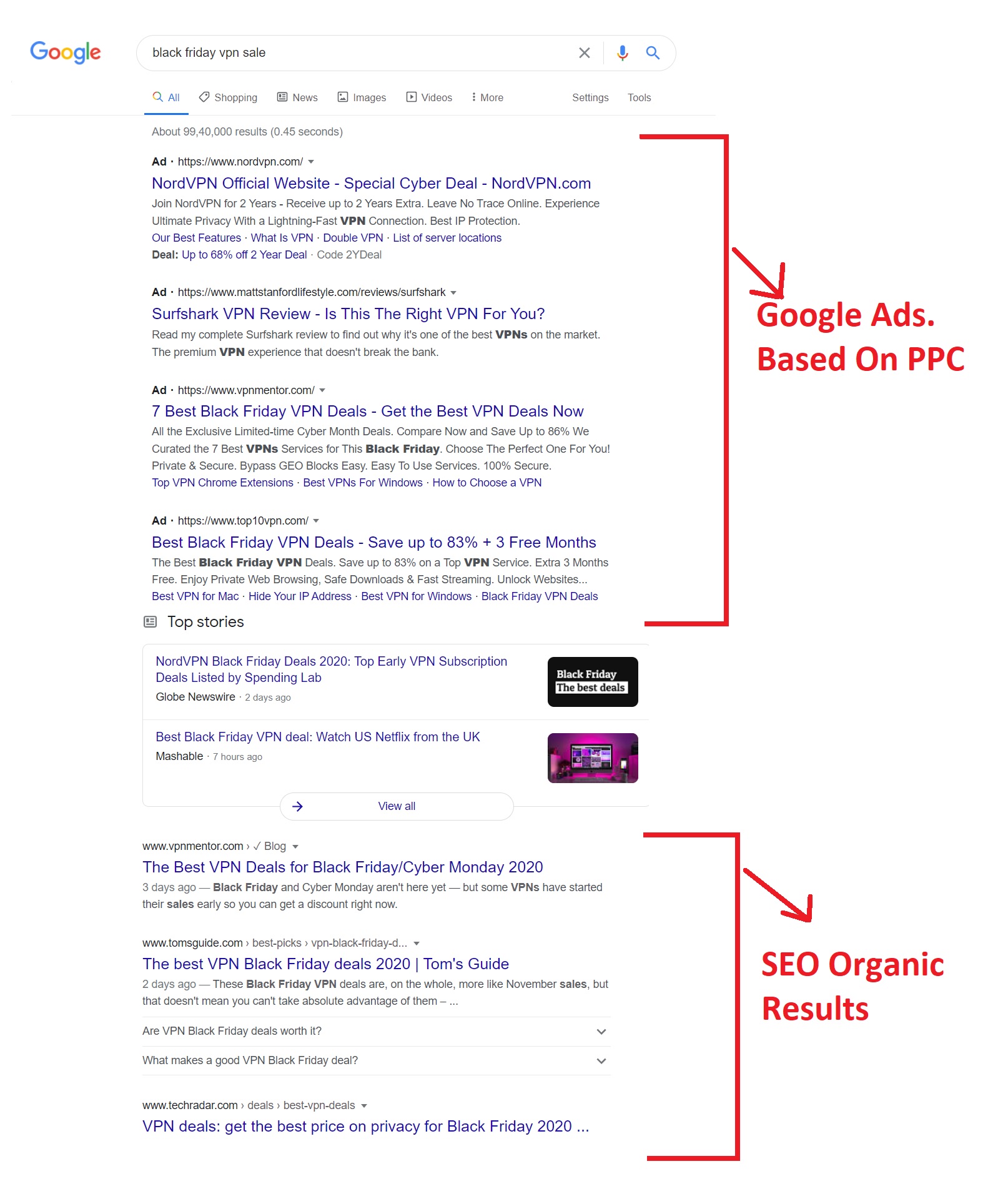 No one can claim whether SEO is good or PPC.
It's all about time & money that differentiate PPC and SEO.
Let me tell you how…
SEO is long term investment and helps you to boost your business for long time whereas PPC gives you result exactly after starting PPC campaign till end.
SEO is free (not exactly free as people pay for link building, analyzing data and much more) but PPC is totally paid, you pay money for every single click a person do to visit your website.
Do I need to go with SEO or PPC depend on;
Your goals & objectives
Your budget and resources
Your industry
Your current performance
And miscellaneous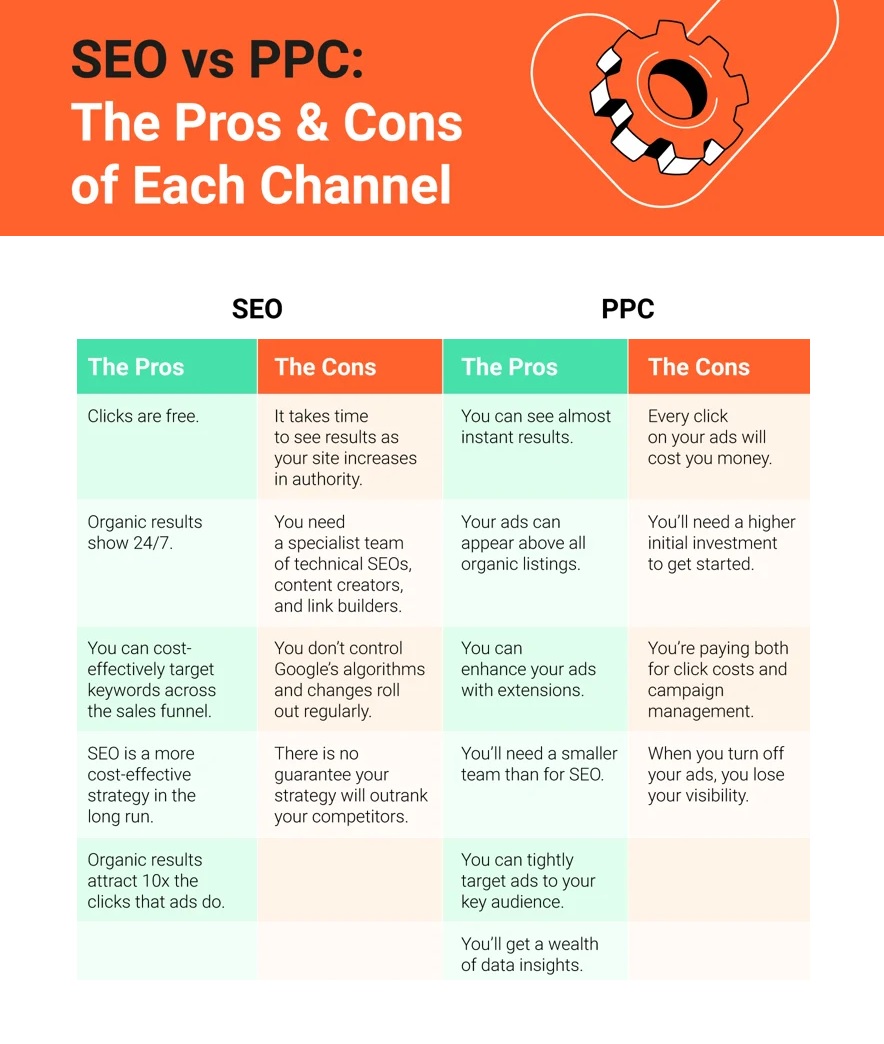 SEO (Search Engine Optimization)
Search Engine is the gateway to enter the world of the internet. Just like the phonebooks found in our households which have all the logs of people around us, Search engine has all the records of pages on the web world.
To reach your target audience it's crucial to optimize your website so that it ranks at the top, rarely do we see that a user jumps to 2nd or 3rd page while performing google search.
SEO (Search Engine Optimization) is a process of optimizing a web page to signal the search engine crawler that your webpage is the best result for that particular query.
SEO is not a one-day process, it's like a castle that you build brick by brick. In this regard, you use go with an SEO company so you can get better solution and give a leverage to your business.
I search "street fighter 4 mac download free" on Google and got following results. All the following results showing in image are organic results or result of proper SEO.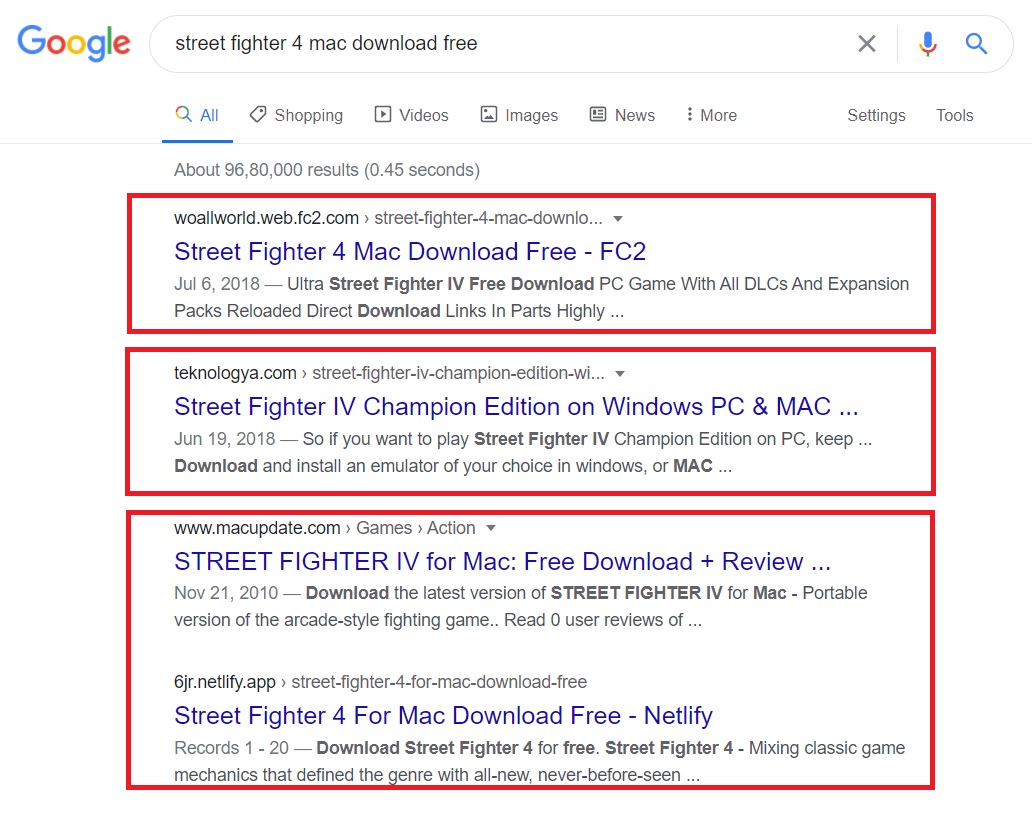 SEO depends upon more than 200 of factors; this includes improvement on the page as well as off the page.
Technical SEO
Content Marketing
Backlink Building In Order Improve Domain Authority
Search Engine Optimization At The Point-Of-Upload
And Much More!
They are categorized as on-page SEO and off-page SEO.
The recent algorithm updates have been developed to facilitate the user and limit the misuse done earlier by marketers all over the world.
Content quality and value provided by the webpage has become the top most factor in SEO rankings.
Crucial SEO Stats
Data drives people crazy, they don't understand the metaphors and adjectives, People are more driven towards statistics and numbers.
93% of all the online experiences are born at the end of a search engine query, everything that you want to get via the internet is provided by the search engine.
Over 60% of the marketers believe that SEO generates more traffic and money for them than any other methods.
72% of marketers believe that quality content creation is still the best way to rank a page over Google.
Average length of the first page result on Google search has a length of 1800 words.
These stats must be an eye-opener for you to stop wasting time and start to focus on building your strong SEO backbone.
PPC (Pay Per click)
As already discussed, SEO is a long-term game. What if you want to rank at the top in a day or two?
Inorganic method of search engine marketing is the way to do in such cases.
Here you burn some cash to get the spot at top in search engine results.
You pay for the number of times your result is clicked by the user. This is the reason that this is named pay per click.
Google is the most dominant company in the search engine world. The PPC ads run over google are named as Google Ads (previously AdWords).
Following result is based on Google Ads (PPC).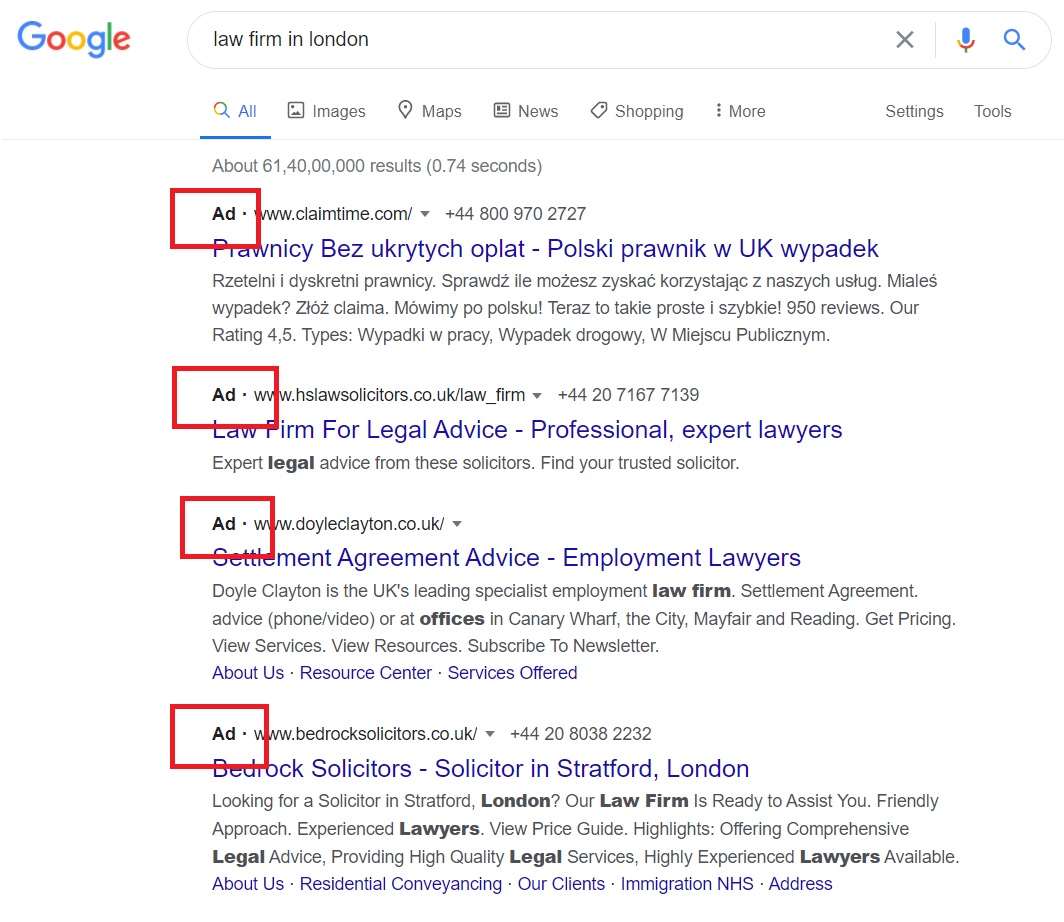 Advertisers bid here to get their ad result displayed at the top of the SEO results where one should use keyword planner developed by Google to run PPC campaign where keyword planner's dashboard looks like;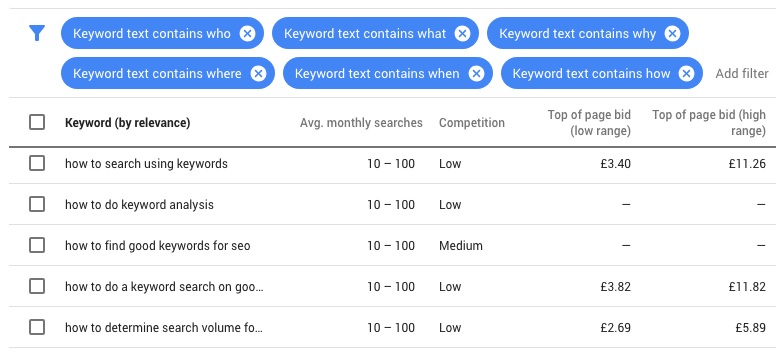 Ads can be placed on search engine results as well as over places like mobile apps, google partnered websites, In-Video ads and many more.
Ads give website owners more control over ability to rank at the top according to their wish.
PPC Stats To Focus On
PPC ads are not just for impatient dudes, it gives top spot to your webpage for a specific keyword in return it deducts money for every click done.
When a user lands on a website through PPC advertisements, it increases the traffic over the page and at the end generates sale for that business.
Some of the PPC statistics we all need to look at are:
As per a survey, 63% of people said they'd click on a Google ad.
According to google, Businesses make an average of $2 in income for every $1 they spend in Google Ads.
On average, 95.3% of clicks go to the top 4 results.
Search ads can increase brand awareness by 80%
43% of new customers buy something they saw in a YouTube ad
70% of millennials like it when they can click on a product from an ad.
These datas are enough to give proof of how significant PPC ads are.
Difference Between PPC and SEO
Two major methods for search engine marketing are SEO and PPC while their end goal is same i.e. getting ranked at the top of search result but their approach is different. Here are few key differences between SEO and PPC:
SEO is used mostly for brand visibility, website traffic and its credibility while PPC has the task of targeting
SEO is a long-term process while PPC is a short-term journey.
SEO requires almost no money to be spent from the website owner's end, while to execute PPC campaigns you need to have deep pockets.
You can target people based upon various metrics like location, gender, age and much more beyond that while using PPC method but the same is not available in SEO.
These are few major ways to distinguish PPC and SEO.
What to Choose SEO or PPC
Question here arises: Where should one focus? Should one focus on SEO or give time to PPC?
It depends upon what the person is looking for, if your need is to get sales quickly or to get 5x more traffic, the answer will be PPC.
But if you wish to create a long term and stable result for your brand SEO is the right way for you.
But there is never a single answer to what is right.
The best way is always to leverage the power of both of these tools. SEO is preferred as it uses no money and once your SEO process gets to the point then the path ahead becomes smoother.
Conclusion
SEO has become a game of content creation especially creating relevant and unique content.
PPC is about targeting the right people with the right keywords, it doesn't make sense if a brand burns heavy cash on keywords that have less ROI.
Best way advised for every individual or brand is to start over with PPC to get an initial crowd and parallelly create content on the website as well.
Once SEO starts to show its result then you can reduce PPC spend.
The optimization between PPC and SEO is the way out of this mega puzzle.