You can create a virtual machine with Hyper-V, a native Windows 10 tool in Pro and Enterprise versions. Although geared for business, you can use it to virtualize older versions of Windows or even some distributions (distros) of Linux.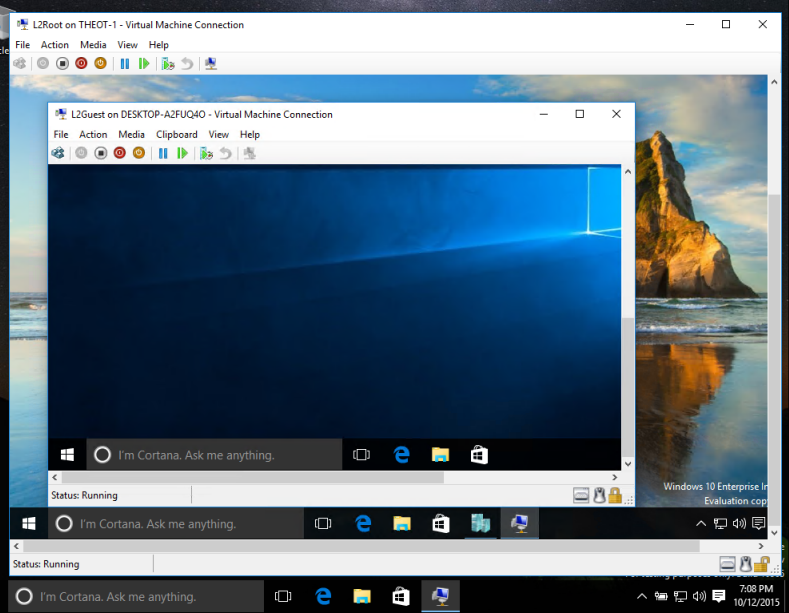 How to create a virtual machine with Hyper-V
The Hyper-V is a native feature of the Pro versions and Enterprise editions of Windows 10, using targeted at corporate users, and because of that, is not available in the Home version.
Even in compatible versions, especially Pro (which is accessible to end users) Hyper-V is not installed by default. Therefore, you need to activate the program before using it:
Type "Enable or disable Windows features" in the Windows 10 search field and click the option that appears;
Check the box for "Hyper-V" and click "OK";
Windows 10 will install Hyper-V features on the computer;
At the end of the process, click "Restart Now" and restart Windows.
With Hyper-V active, you can now create a virtual machine. Although it offers some automatic installation options, such as Ubuntu, it is recommended that you already have the system image file on your computer.
The program recognizes .iso (Linux distros) and .vhdx (Windows images) extensions.
Type "Hyper-V Quick Create" into the Windows 10 search area and click the option that appears;
Click on "Local Installation Source";
 Click on "Change installation source", point to the Linux system or distro image file you want to use and click "Open";
If you plan to virtualize a Linux distro, uncheck the box "This virtual machine will run Windows" to turn off Safe Boot;
Click on "More Options" and under "Network," select "Default switch";
Click on "Create Virtual Machine" and the installation will begin;
At the end of the process, click "Connect" to start the operating system installation process, just like on a real machine.
And ready.
Hyper-V compatible operating systems are as follows:
Windows Server 2012 (Windows Server 2008 R2, RTM or SP1 versions only);
Windows Home Server 2011;
Windows Server 2008 R2 SP1;
Windows Server 2008 SP2;
Windows Server 2003 R2 SP2;
Windows 2000 SP4;
Windows 7;
Windows Vista
Windows XP SP2 or SP3;
SUSE Linux Enterprise Server 10 SP4 or 11 SP1 through SP3;
Red Hat Enterprise Linux 5.5 to 7.0;
CentOS 5.5 to 7.5;
Ubuntu 12.04 LTS Precise Pangolin to 19.04 Disco Dingo;
Debian 7.0;
Oracle Linux 6.4.
Remember: To virtualize any version of Windows or SUSE Linux Enterprise Server, it is recommended to have a valid license.