Whenever we play online, it is important to know whether to prevent possible problems or to use tools that protect us. Some may be uncomfortable, others may not even be visible, but they do exist and help a lot. One of them is Easy anti cheat, from Epic Games, used in many other games.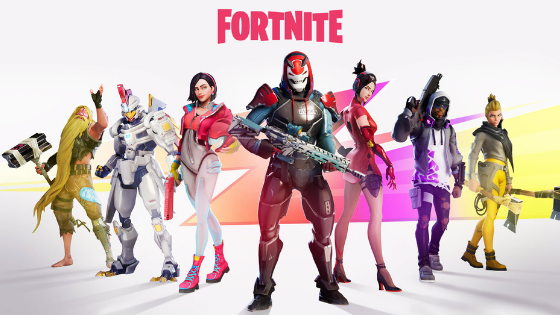 For everything and everyone
Easy anti-cheat was created and launched by Epic Games, as an extra form of protection for your games and online networks in which you participate – for example, the Epic Games Store, where digital titles for PC are sold.
Today, it is a tool used comprehensively by almost the entire game industry. Several companies have adopted the measure in their games released for PC and other platforms, to avoid hackers and cheating in online multiplayer.
That's why, in a way, Easy Anti-Cheat is geared towards the industry, but at the same time, for players, who use it without even knowing it. But calm down, it's nothing invasive.
And security today is one of the main factors for a game to be successful. Nobody wants to play online in an environment full of hackers and cheaters.
But remember: we are talking about "cheats" in the sense of unauthorized cheating. Which is very different from the "cheats" used through codes released by the game's own producer, such as infinite money codes used in The Sims or Warcraft, for example.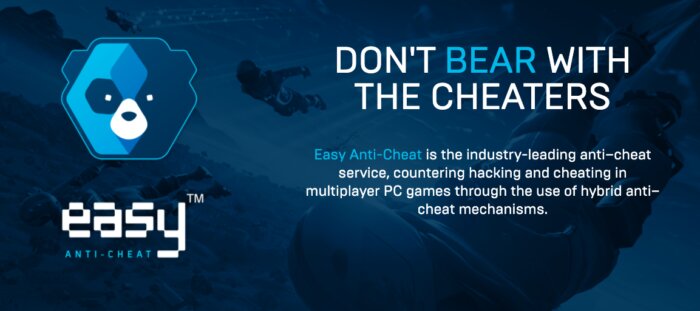 Easy anti cheat
One of the first games to draw attention for using Easy Anti-Cheat was Fortnite. Many players, at the time of its launch, asked what the program that ran with the game was for.
The tool not only protects the player from other cheats and intrusions through games, but also monitors to see if the player himself will make use of improper cheats, such as hacks or unauthorized modifications.
If Easy Anti-Cheat detects any behavior of this type, the user may receive notification of a ban or be punished – it may vary from case to case.
Where is it used?
Today, some of the main titles on the market use Easy Anti-Cheat, and it is already included in the installation of these games. Among the most famous participants we have:
Apex Legends
Fortnite
Dead by Daylight
For Honor
Gears 5
Hunt Showdown
Paladins
Rust
Squad
Ghost Recon Wildlands
The Division 2
War Thunder
Absolve
Cabal Online
Dragon Ball FighterZ
Jump Force
One Punch Man
Rec Room
The complete list is much bigger than that and can be found on the official website that Epic Games makes available for Easy Anti-Cheat.
As you can see, Easy Anti-Cheat is not limited to just one producer. Companies like Ubisoft, Gaijin Entertainment, Bandai Namco and Hi-Rez Studios make use of the tool, even though they are competitors of Epic Games.
Is it possible to use?
Easy Anti-Cheat is not released to any user. It is not a program that you install and can use in any game. It needs to be purchased by a company and licensed from the official website provided by Epic Games.
In addition, the price may also vary depending on the game and the situation. The site doesn't even offer a fixed table or the like. It is necessary to contact Epic Games using a form to show interest and wait for a response.
Is it safe?
Epic Games guarantees that Easy Anti-Cheat is safe and has no bad consequences for players, as long as, of course, they play their games as expected, within the legal framework. This is just a protection for games, and user data, to be protected.
So, even if someone comes across Easy Anti-Cheat running on your machine, there is no reason to panic. The software is also not collecting personal or secret user data, not even the login and password of the games. It serves only for general protection.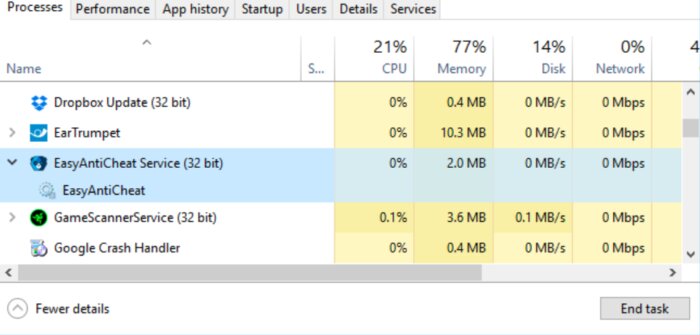 Some games do not even run if the player uninstalls or closes Easy Anti-Cheat. Epic Games itself clarifies that the program is necessary for Fortnite, one of its greatest successes, to run on the user's computer.
If the user uninstalled it by mistake or without knowing it, it is necessary to redo the installation of Fortnite, so that the software is included again in the game.