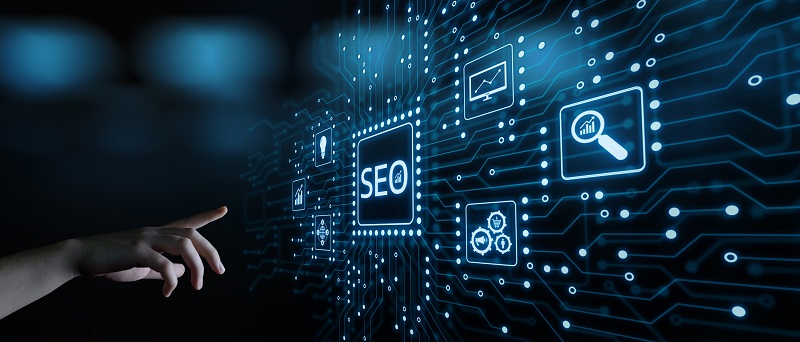 Search engine optimization, or SEO for short, has become crucial for all businesses. Small businesses can develop an SEO strategy to take their business to the next level. 
With the right strategy, you get to improve website traffic, revenue, and brand visibility. As the world has gone online, you cannot afford to overlook SEO. To succeed in the world of today, you need to grow your online presence.
If you are new to search engine optimization, you have come to the right place. This post takes a close look at SEO strategy for small-middle enterprises and the amount of time it takes for results.
When it comes to SEO, you have to be consistent if you want results. Continuous effort to optimize your website is vital. Read on to learn more.
What Is SEO For SMEs?
In the simplest of words, SEO is a process that involves the optimization of the business website to ensure that it can be easily found and indexed. You need to consider several key components to drive traffic to your website, as mentioned below.
1. Keyword Research
The most fundamental component of SEO is keyword research. It is the act of finding out which phrases and terms are searched by potential customers on Google and other search engines.
When you figure out what people search for when looking for your business, you get to use the right keywords to lure them.
To make the most of your keyword research, you need to create content based on the keywords and phrases customers look up. An effective keyword strategy has to be monitored and updated regularly to keep up with the latest trends.
2. Copywriting
To improve your SEO, you need to consider copywriting. Remember, uninformative or confusing pages will have a high bounce rate.
To minimize the bounce rate and boost traffic, copywriting is the way to go. All you have to do is master copywriting to increase the number of time users spend on your site.
3. Content Marketing
To create a well-crafted SEO strategy for small businesses, you must include content marketing. It focuses on writing interesting blog posts to inform and engage potential customers.
Whether you provide digital marketing services or any other services, you have to improve your content marketing.
No online strategy is complete without content marking. Create information-driven posts and include competitive keywords and long-tail keywords to rank at the top.
4. Link Building
The number and quality of internal links on your website influence how your website is ranked by the search engine.
The secret to link building is getting high-authority websites to link their content to yours. It is important that you follow the best link-building tips to find online success.
5. Usability and UX
In addition to the above, usability and UX are also integral to an effective SEO strategy. If your website is hard to navigate, slow, or clunky, the search engine will downgrade your website. With a well-designed website, you get to retain visitors.
6. Local SEO
Finally, to ensure that the SEO strategy is effective, you have to think local. Focus on your surroundings and create content for your local audience.
Besides, there is no point in ranking for generic keywords. Instead, you should search for local keywords such as "wedding hairdresser in Atlanta" or "marketing company in Salt Lake City." The more specific you are, the better. It will help open up a world full of opportunities.
Why Should SMEs Care About SEO?
Now that you know the fundamentals of SEO strategy, you must be wondering why it is even important for SMEs to invest in SEO. There are several benefits of SEO for small businesses, as mentioned below.
It helps generate recognition as people would be able to find your site when using the internet.
It allows potential customers to view your products and services to determine whether to make a purchase or not.
It helps establish authority. When you provide your target audience with relevant information through various content (such as videos, infographics, and posts), you get to showcase the expertise of your brand.
It encourages consumers to make purchases by highlighting reviews and testimonials left by previous customers.
It never disappears even if the rules are changed.
It is important because your competition is likely to be focusing on SEO already.
It allows customers who are looking for your business to find the website.
So, How Long Does SEO Take To Pay Off?
If you require the best results, quality work is needed. After completing the initial work as mentioned above, you must continue improving your website and developing quality content. Here is what you can expect from SEO.
Initial results will be visible after 3 months.
Impressive results will appear after 6 months.
Complete results take an entire year.
Now, you should keep in mind that only estimates are provided. The actual amount of time it takes for results depends on different factors like frequency, quality, and quantity of posts, as well as the overall quality of the site.
If you do not see results within the desired time period, there is no need to be discouraged. Keep working on improving your SEO strategy and experiment with different ideas.
Even though SEO requires continuous efforts, if you do a great job, the results will show regardless of whether there are Google algorithm updates or not. For quick results, here are some of the items you need to focus more on.
Accumulate quality backlinks from popular websites catering to your niche.
Make sure to provide a satisfactory website loading speed. Generally, the site should load within 4 seconds. Otherwise, people will bounce to another site.
Post optimized and relevant content.
Conclusion – SEO Strategy for SMEs
SEO requires a long-term strategy to be effective. You need to invest time and money if you want to see results. Since it takes time to see results, you have to be patient. Make sure to keep up with the latest SEO trends to stay ahead of the competition.