There are many screen recording programs out there, but iTop's screen recorder is probably one of the best. The software is packed with features that you can use to perform a plethora of tasks, literally anything and everything you would expect from a well-versed screen recorder. But if you intend to use to make video tutorials, iTop Screen Recorder has something special for you.
So, What Does iTop Screen Recorder Have?
This software is designed around the needs of any modern-day internet user who is looking forward to publishing his content online in video format, irrespective of its genre or nature. There are three key features that iTop Screen Recorder has that makes video tutorials seem like a piece of cake.
Flexible screen recording
Webcam recording
Multi-layer edit
But why does this and not the rest? Have a look for yourself.
Flexible screen recording
iTop Screen Recorder allows you to capture a specific portion of the screen that you intend to include in your video tutorial. This can either be a single window on your screen or the entire screen itself. You are supported to choose the recorded screen size as you want.
While you are recording the screen, you might as well record your voice as you give instructions in your video tutorial and once you are done with the recording, your video tutorial will be ready. If you feel the need to cut or crop out some bits from the video, iTop Screen Recorder has a built-in feature that can help you instantly edit your video tutorial and you are ready to share it in just a few minutes.
If you want to include your recording as you elaborate the content of your tutorial, iTop Screen recorder software has got you covered there as well. The app has an feature called webcam recording which allows you to turn your webcam on and record your own self during the entire video as your go through contents across your screen.
Webcam recording can help you put a face to your conversation in the video and improves a viewer's engagement with the content, making a valuable contribution towards the outcomes of your tutorials.

This is probably the most under-rated feature that is part of the iTop Screen Recorder fleet of features. Multi-layer edits is a basic feature in any video editing tool that allows you to segregate multiple components in your videos including the primary footage, B-roll, audio, sound effects, graphics and objects etc.
While it may be a common feature when it comes to video editing software, its inclusion and refined implementation within a screen recorder is no less than a feat of art.
Using multi-layer edits, you can not only make your tutorial more interesting to your target audience but also record audio and video for your content separately. This way you can focus your attention on one thing at a time, be it your audio elaborating the topic or video taking you multiple aspects of a subject on screen. Thus, making a valuable addition to the quality of your tutorials.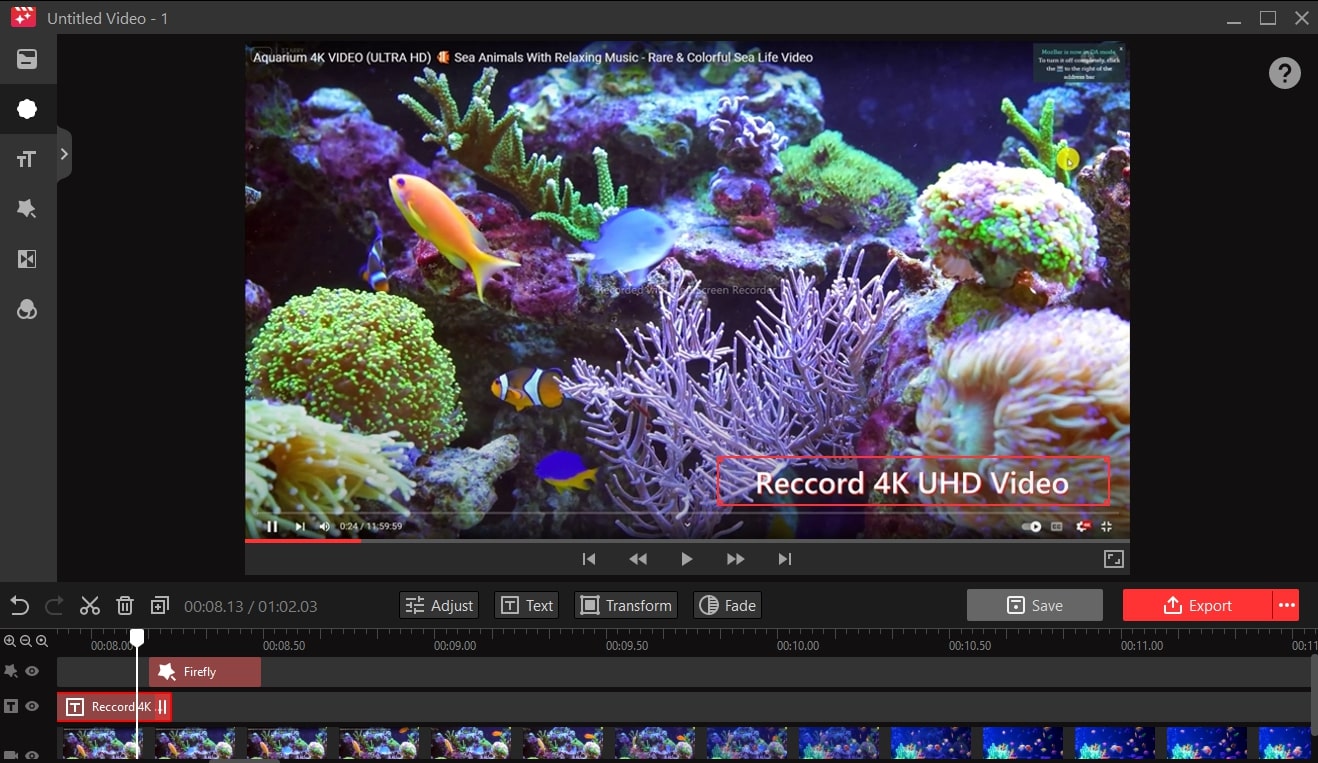 In the nutshell…
iTop Screen Recorder is loaded with features that can ease making tutorial into a activity of just a few minutes. The overall layout of the software is simple and convenient to understand for an average user, making it the perfect recommendation for non-tech people looking to create informative videos without spending hundreds on software applications and video editors.