The game Call of Duty: Modern Warfare is the new version of the acclaimed series from Activision. They consist of four basic game modes: Campaign, Multiplayer, Warzone (free), Co-op; we will present the peculiarities of each mode, but first we will go to the minimum requirements to play CoDMW on your PC.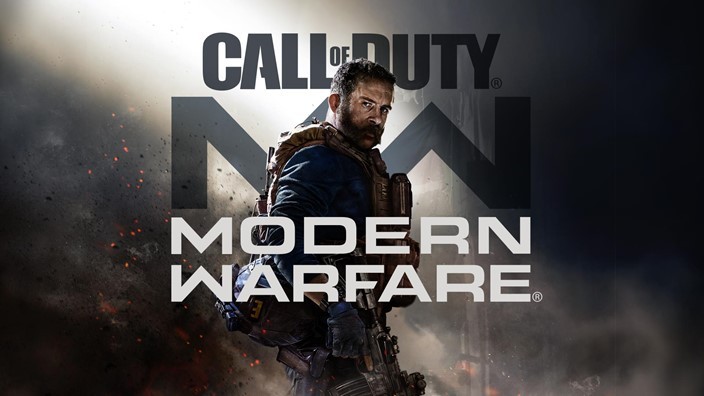 Minimum requirements for Call of Duty: Modern Warfare
| | | |
| --- | --- | --- |
| Component | Minimum | Recommended |
| Software | Windows 7 (64-bit) | Windows 10 (64-bit) latest service pack |
| CPU | Intel i3 4340 or AMD FX-6300 | Intel i5-2500K or AMD Ryzen R5 1600X |
| RAM | 8 GB | 12 GB |
| Space (HD) | 175 GB | 175 GB |
| Video | GeForce GTX 670 or Radeon HD 7950 | GeForce GTX 970 or Radeon R9 390 |
| DirectX | Compatible with 12 | Compatible with 12 |
| Network | Broadband | Broadband |
| Audio | DirectX compatible | DirectX compatible |
On consoles, you just need broadband and HD space. You can purchase the full game with all modes or start with Warzone, which is free to play.
Now, let's talk about the game modes.
Campaign
The Call of Duty: Modern Warfare campaign mode follows the same line as previous versions. A fictional story that connects all the characters in the game. In the campaign there are a total of 14 missions, which can be played on the difficulty levels: Recruit, Normal, Thick skin, Veteran, Realism.
The first levels are for those players who like to enjoy the story. Do not be fooled into thinking that the campaign is banal and unattractive. Experience higher difficulties, you will see how much you can get angry, trying to complete the goals. The realism mode is so difficult that it deserves celebration in each completed mission.
Multiplayer
Multiplayer mode is direct combat mode. Where you add kills and kills and receive an amount of XP after each battle, according to your performance. In this mode, the player assembles his own loadouts, his combat kit, with primary, secondary weapon, tactical artifact, lethal artifact, and its advantages.
There are several game modes within the multiplayer, let's talk about the most played.
It guarantees fun for all types of combatants.
Team Mata-Mata
It is one of the most famous game modes, fighting between two teams, each slaughter adds a score to the team, and the game ends at 75 points by default. Both teams fight to see who kills the opposing team the fastest.
Against all
It is the killer without a team, here it is each one for himself, whoever kills the most takes the game. By default, whoever kills 30 enemies first wins, frantic and fast game mode.
Domination
Here two teams are divided into teams of six. Control points on the map are marked, they must be earned and resumed. Each second with the point under control is worth an amount of points, the team that reaches 200 first, takes.
Conflict Zone
It works in the same way as domination, with the difference that the game lasts 5 minutes, the rush for each point is insane.
Low confirmed
My favorite style, it works like a team killer, but it is not enough to just kill. Eliminating the enemy, his tag must be collected, only then will the team score. Collecting the nameplate of the downed friends prevents the opposing team from scoring. It is 10 minutes of departure or reaching 65 points for the team.
Co-op
Cooperation is the north of this style of play. In teams of a maximum of 4 players, the team will go on missions with many objectives, numerous AI opponents, and with high levels of difficulty. Players will need good communication to complete missions. The number of enemies and lethality are very high.
Warzone
We come to the Battle Royale of Call of Duty: Modern Warfare. It is usually the first contact with the game, it is free, and it is on the rise. Just like the other games of the style, you jump in a conflict region, without equipment, which must be collected while going to the end point of the fight. Highly recommended for playing with friends, the map is huge, enemies are human, and communication needs to be aligned.
Call of Duty: Modern Warfare Weapons
| | | | |
| --- | --- | --- | --- |
| Type | Reach | Damage | Examples |
| Melee | Very short | Very high | Combat knife, Kali Canes |
| Pistols | I enjoy | Variable | x16, 1911, .357, m19, .50GS, Renetti |
| Launchers | Variable | Explosive | RPG-7, Strela-P |
| Assault Rifles | Medium / Long | High | FAL, M4A1, M13, AK-47 |
| SMTS | Medium / Short | Medium | P90, MP5 |
| Shotguns | I enjoy | Very high | M680, Origin 12 |
| MTS | Variable | High | M91, SA87, PKM |
| Sniper Rifles | Medium / Long | High | EBR-14, Kar98K, SKS |
| Sniper Rifles | Very long | High | AX-50, HDR, Dragunov |
Armament Tips
All weapons can be customized, with sights, paintings, supports, can be improved. Enhancements are released over time, each weapon has an XP level, the more you play with a weapon the more items will be released for them. Find the one that has to do with your style and stay focused on it, specialize and good games.
More information: CallofDuty.com