Call of Duty: Warzone is one of the good options for those who want to play games in the style of Battle Royale, but running away from some already traditional conventions. Available on PC, the Xbox One and PS4, the title can be confusing for beginners just by distancing himself from others of the same genre, but it is fully possible to train and learn some tricks and tips of how to play Call of Duty Warzone; see some below.

1. How to play Call of Duty Warzone
Call of Duty: Warzone is free. To play on the PC, you only need to have a Battle.net account to download the game. On PS4 you only have to download it from the PS Store, but best of all, it does not require a PlayStation Plus subscription to be enjoyed, unlike several other multiplayer games available on the Sony console.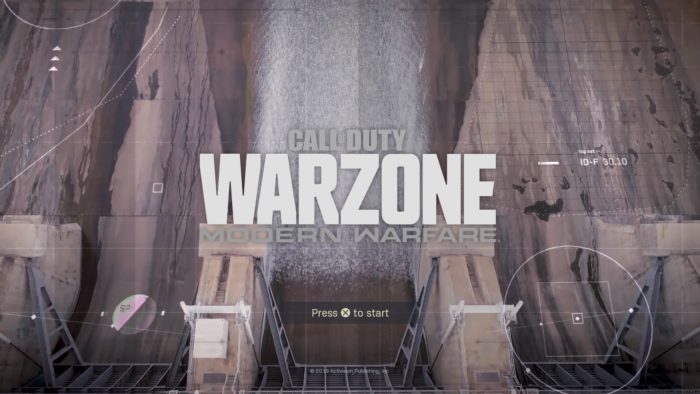 For the owners of Xbox One, the bad news: although the game is free, on the Microsoft platform it requires Xbox Live Gold subscription to be enjoyed, like almost any game released on the console. Knowing this, we will also understand some "different" concepts that exist in Call of Duty: Warzone.
2. Play in groups
Warzone allows you to play a solo or group game. The best option to start is to enjoy it as a team, preferably the team with four participants. Battle Royale rules change only slightly: instead of the last survivor winning the game, the last surviving team wins in a unique way (with all members).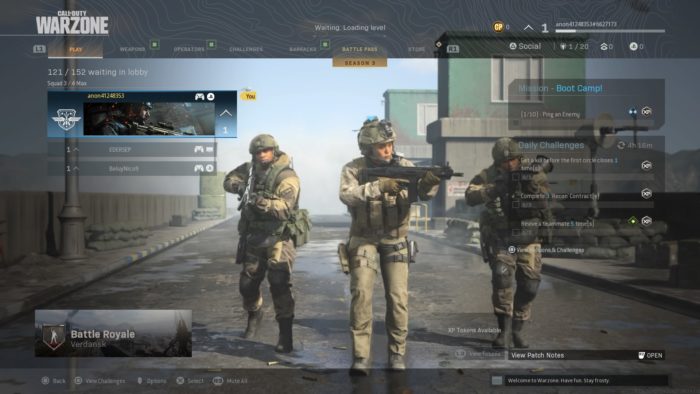 Playing solo can be more suitable when you are already trained and used to controls, tricks and other details of the game. But it is not suitable for those who are starting. Especially because of the maximum number of players on the map, which is 150.
Too many people to try to face alone!
3. Basic concepts
Some things, however, endure in Call of Duty: Warzone, in terms of Battle Royale. The match starts more or less in the same way, for example. Players start on a plane and need to jump to the map, an island. In the jump, it is possible to open the parachute to avoid dying.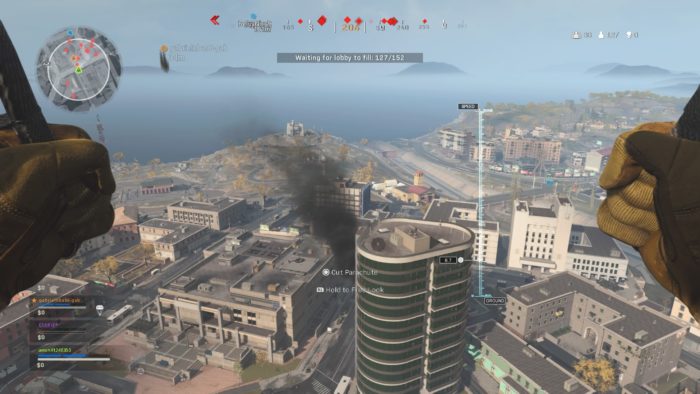 The island is made up of various environments, buildings, cars, mountains, with weapons scattered everywhere. In addition, a deadly mist grows more and more around the map, reducing the area of ​​wanderings. Everything is in place, with a small difference or two. Anyone who comes from other Battle Royale will feel at home.
4. Money
Call of Duty: Warzone has money! Something that is not common to see in other Battle Royale and can be obtained in several locations on the map. Within Buy Stations, which are very specific points, the user can buy weapons and equipment – the prices are very varied and there is not a 100% certain list, since the items always change.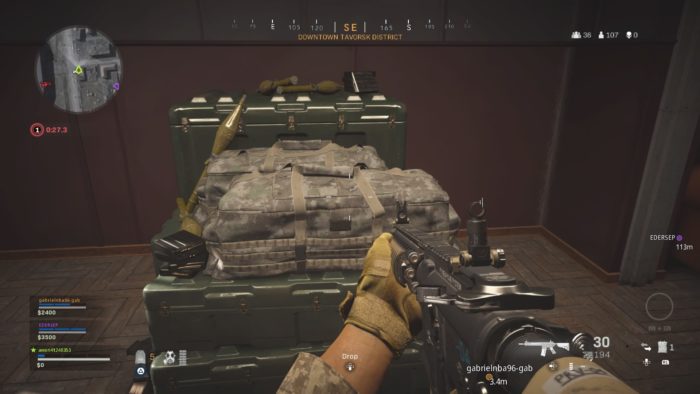 However, the main tip is to use the money to invest in protection. Buy the Armor Plate Bundle as soon as you can, as it is a kit with several protection items that will make you live longer in matches – in addition to not being so expensive, about 1500 in game money. The rest of the money, spend as you like.
5. Contracts
Contracts are part of one of the great news that Call of Duty: Warzone brought to the Battle Royale genre. Spread across the map, Contracts give you different goals to try to accomplish in each match, always random and almost always something new. The rewards, of course, are many: there is extra money, experience to level up on the Season Pass, among others.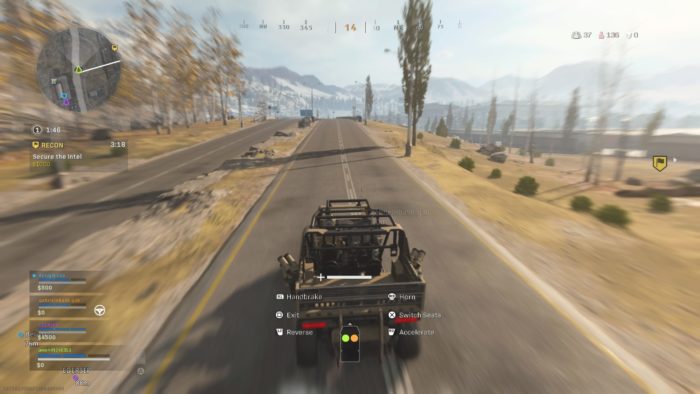 Contracts are usually small items with a yellow flag and background. They vary objectives between things like killing a specific enemy, opening a certain type of box at the start, among others.
6. You can come back
Another novelty that Warzone presents to the Battle Royale genre is that death is not the end. While in a game like Fortnite, for example, the player can return to the main menu when he dies, here it is possible to try to return to the game he was in in some limited ways. One is to ask a team friend to buy a re-entry into a Buy Station – but that is often of high value.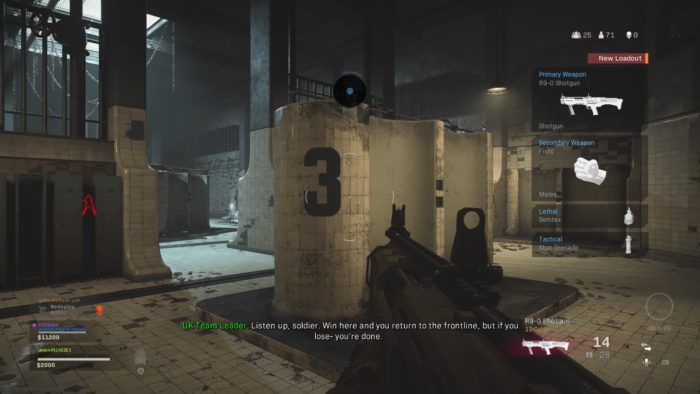 The other way to get back, and more fun too, is Gulag.
It is a prison where defeated players stay. You must duel against another participant who has also died. Whoever wins, has the chance to return to the match for free, while it is still going on.
7. Don't forget, practice
Finally, Call of Duty: Warzone can be confusing and hard to get used to, but nothing impossible for those who play a little bit every day and at least a few hours of training. The more you play, the easier it will be to get used to some details and better understand the game map and its weapons.