Everyone knows that it is always difficult to stay alive in survivor style games. Zombie apocalypse then, not to mention. Unturned's list of codes and cheats will reduce difficulties and make this survival game more fun.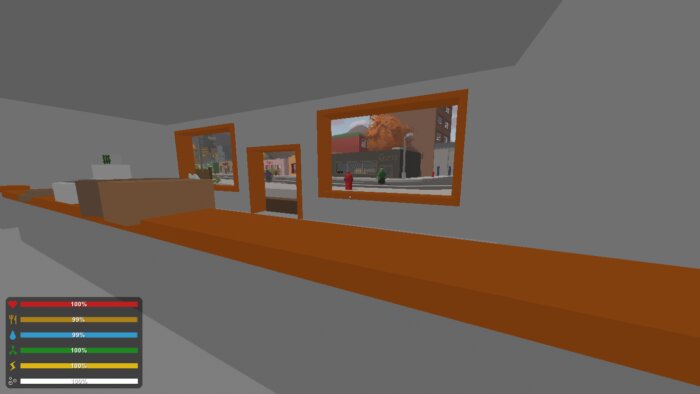 How to activate cheats
After clicking Play on the screen in the main menu when choosing a map, check the "cheats" option that will appear on the left side;
Open the chat box ( J ) during the single player game;
Write the corresponding code;
Press ENTER to activate the code.
Unturned codes and cheats
It can be ( @ ) or ( / )
| | |
| --- | --- |
| CODE | IT IS MADE |
| @give [object] | Produces the object |
| @vehicle [vehicle ID] | Produces the indicated vehicle |
| @time [value] | Adjusts the game time |
| @day | Puts the game in daylight |
| @night | Puts the game at nightfall |
| @teleport [location] | Teleports to indicated location |
| @give username [item id #] | Produces the item and the player who will receive the item |
Item ID
Many of Unturned's codes and cheats are based on the generation of items by their identification number. Here are some useful:
| | |
| --- | --- |
| ID | ITEM |
| 122 | AK-47 |
| 366 | Cashier |
| 458 | Generator |
| 1192 | High caliber military ammunition |
| 44 | Low caliber ammunition |
| 328 | Metal cupboard |
| 1091 | Metal wall |
| 1477 | MP40 Belgian Rifle |
| 1201 | Night vision scope |
| 1050 | Safe Zone Generator |
| 1169 | Special Operations Clothing |
| 1379 | Tommy Gun |
| 1369 | Uzi |
| 1027 | Viper Gun |
| 1041 | Yuri |
| 120 | Forest Tank |
| 121 | Desert Tank |
| 137 | Russian Tank |
| 520 | Rocket |
| 1337 | Paintball gun |
| 104 | Fireman's Ax |
| 1023 | Nightstick |
| 140 | Butterfly Knife |
| 1036 | Katana |
| 3073 | 10x scope |
| 7 | Military Silencer |
| 151 | Tactical Laser |
| 1520 | Impact Grenade |
| 15 | Medical kit |
| 389 | Antibiotic |
| 253 | Military Backpack |
| 182 | Black jacket |
More information: steamcommunity