The title Injustice: Gods Among Us is a fighting game with elements very friendly to beginners, but which also has a certain depth for specialists in the genre. However, who is "arriving now" can follow some tips to not get lost even more.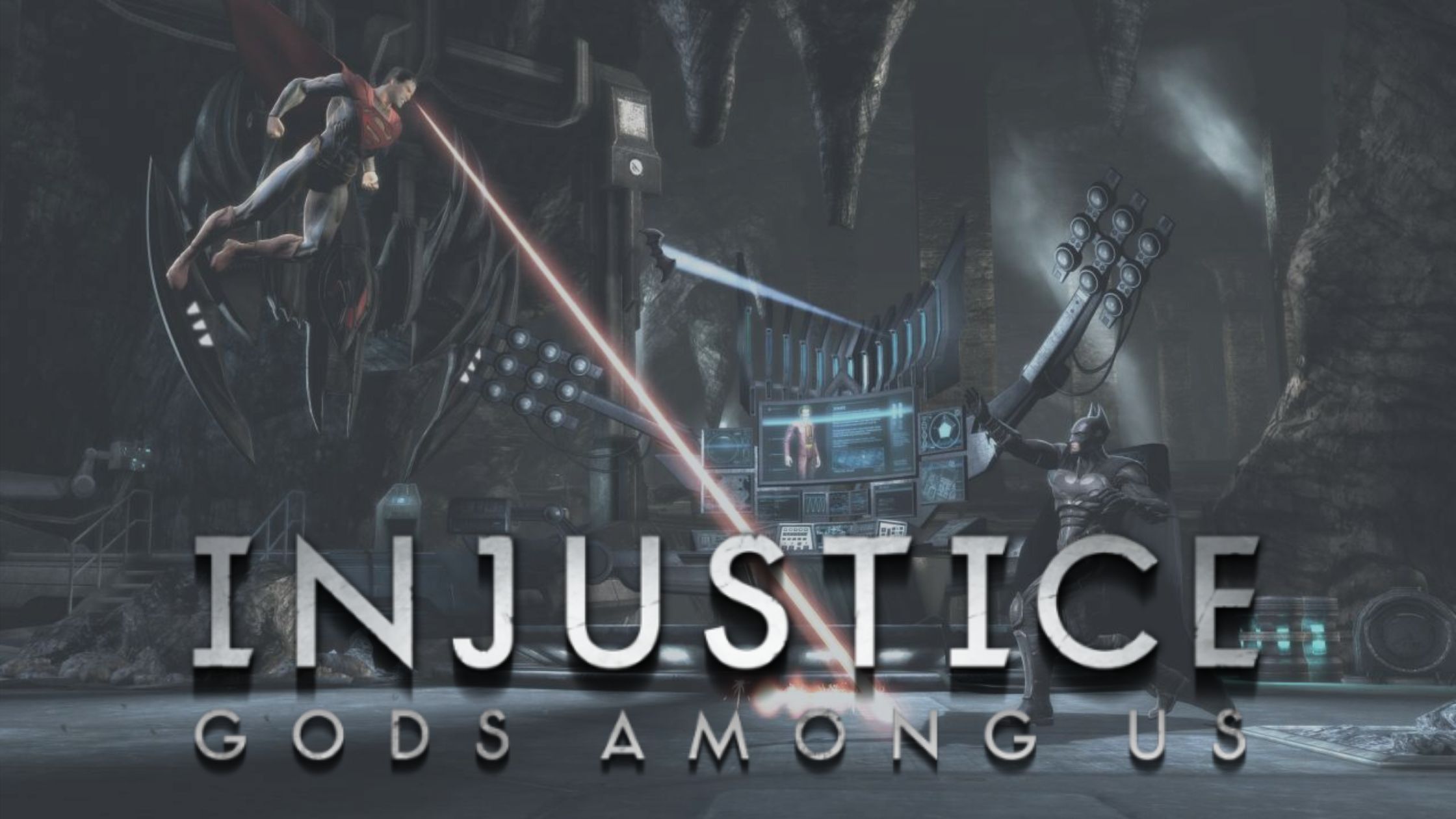 What is Injustice: Gods Among Us
It is common for many people to have access to Injustice: Gods Among Us at this time,  it is available for free on PS4, Xbox One and PC, via Steam. As much as it is aimed at comic book fans, it is now in the hands of all kinds of audiences.
So, some quick explanations are worth:
The game Injustice: Gods Among Us is a fighting game and produced by NetherRealm, the same studio that created Mortal Kombat 9, Mortal Kombat X and, more recently, Mortal Kombat 11.
The game is an alternative version of DC Comics, showing a storyline where the heroes of the world become villains after Superman kills the Joker.
It is important to know that the story of the game does not affect the comics and vice versa, in the same way as the movies.
Minimum requirements
Also learn what it takes to play Injustice on PC:
Operating System: Windows 7, 8 or Vista, 32-bit
Processor: Intel Core 2 Duo 2.4 GHz or AMD Athlon X2 2.8 GHz
Memory: 2GB RAM
Graphics : NVIDIA GeForce 8800 GTS or AMD Radeon HD 3850
Storage: 21GB of free disk space
What to do?
The first tip of Injustice: Gods Among Us is to play the story mode. The NetherRealms studio is known for promoting a complex and narrative story mode in its games and fighting – something that doesn't happen much in the genre.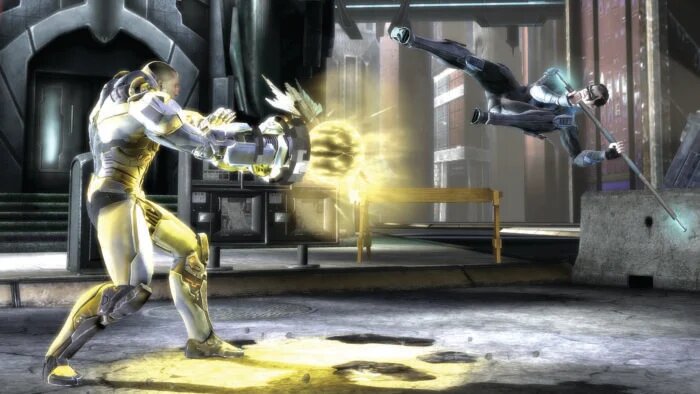 In addition to following a cinematic story, you will have the chance to level up as you fight and also unlock character skins, among other benefits.
Keep in mind that the story lasts about eight hours, or maybe a little less, if the player is fast in combat.
The commands
As mentioned, Injustice: Gods Among Us is a simple game, with simple commands and that also work for complex combos.
See the standard commands for PS4 and Xbox One (or PC with Xbox One controller):
| | | |
| --- | --- | --- |
| Button on PS4 | Button on Xbox One and PC | What are you doing |
| X | THE | Heavy Attack |
| Square | X | Light Attack |
| Triangle | Y | Attack Medium |
| Ball | B | Special Attack |
| R1 | RB | Interact with scenario |
| R2 | RT | Burning special bar |
| L1 | LB | Snack |
| L2 | LT | Change position |
Multiplayer
Nowadays, the multiplayer of Injustice: Gods Among Us is not the most crowded, mainly because it is a game from 2014, already very old, and because Injustice 2, its sequel, was released.
However, it is possible that the game gains a survival due to its period that was free. The servers are still up and running, so it's always a good idea to fight other people via the Internet, to train and improve your techniques.
As much as the game has training modes or story mode, it is in multiplayer that any fighting game shines. And if playing online isn't an option for you, try playing against others locally, in offline multiplayer.
Train Injustice: Gods Among Us combos
Like almost every fighting game, Injustice is made up of good combos. Combos are, as the name says, "combinations" of strokes. It is the combos that define a victory.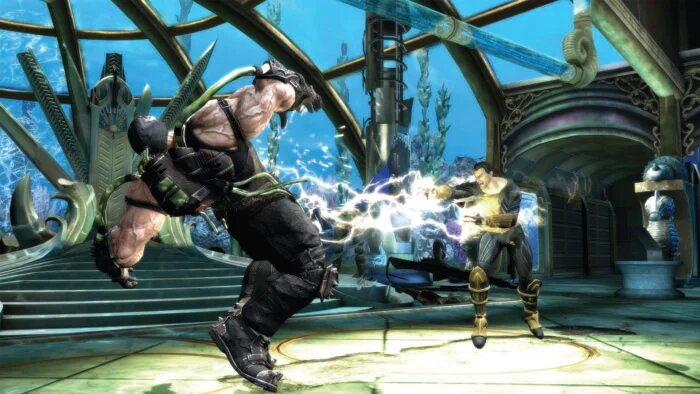 Think of it this way: if the character only punches the opponent, the opponent can counterattack. But if it is a sequence of punches, the chance of a counterattack is less and a victory is more likely.
In fact, the combo tip is valid for any fighting game, but in Injustice they can be combined with devastating attacks, which will guarantee your victory more easily.
Another good tip is to combine attacks with the scenario. Many scenarios are interactive and allow you to attack enemies with objects. Therefore, try new opportunities and combinations, when training or in new fights.