See how to play LoL and find out how much fun you can have in Riot's MOBA. You've heard but don't know much about the game, our guide came to take some common questions from beginners in the League of Legends universe. Join more than 7 million players online, daily.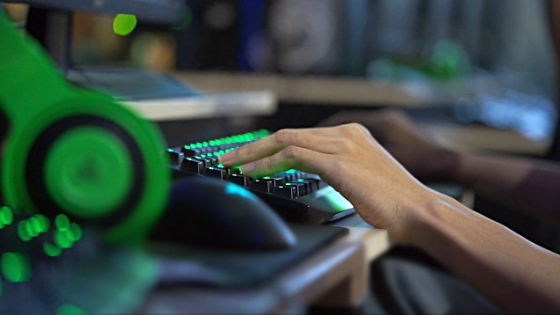 What is LOL?
LoL is short for League of Legends, Riot's MOBA (Multiplayer Online Battle Arena), with many fans around the world. MOBA-style games are set on a battlefield, with two "bases" on which each team defends its own.
Each player chooses a character, with specific abilities and functions, both to defend his base and attack the opponent. The teams are formed by 5 members, moving through lanes or paths: Mid (Center), Bot (Low), Top (Above) or Jungle (in the forests, without a specific route, serving as a surprise element).
What platforms can I play LoL on?
The game is available for Windows and Mac. There is no official support for League of Legends on mobile platforms and consoles, so far.
Minimum requirements to play LoL
| | | |
| --- | --- | --- |
| Hardware (PC / Mac) | Minimum | Recommended |
| Processor | 3 GHz processor | Dual-core processor or more than 3 GHz |
| RAM | 2 GB | 4 GB or more |
| Space (HD) | 10 GB (PC); 5 GB (Mac) | 14 GB (PC); 10 GB (Mac) |
| Graphics | Video card compatible with Shader version 2.0b (PC); NVIDIA GeForce 8600M GT / ATI Radeon HD 2600 (Mac) | Nvidia GeForce 8800 / AMD Radeon HD 5670 (PC); NVIDIA GeForce GT 330M / ATI Radeon HD 4670 (Mac) |
| Operational system | Windows 7.8 or 10 (PC); OS X 10.10 [Yosemite] up to macOS 10.14 [Mojave] (Mac) | Windows 7, 8.1 or 10 (PC); macOS 10.13 [High Sierra] and macOS 10.14 [Mojave] (Mac) |
How much does it cost to play LoL?
The cost is zero, League of Legends is a free game. Within the game there is optional trade in heroes and skins. To start your matches, create a Riot account, download the game and install.
What do I need to focus on to play LoL?
Some basic knowledge that needs your focus are:
The lanes
Mid (For magical characters with skill damage, play alone);
Bot (Ideal for snipers and support, defended by pairs);
Top (Usually played in pairs, a warrior with high resistance and an assassin);
Jungle (it is an absence of lane, it is played in constant movement; it needs speed / resistance and damage to eliminate an opponent, fast).
When there is someone for Jungle, Top plays normally.
Items
Items are very important to make your character strong. Beginners have an advantage in League of Legends, during the game itself are shown items favorable to the character. Allowing not to spend so much time, at the beginning, to study the formulas.
Character skills
Set a position to learn how to play, choose a hero, learn the skills and practice. Each character's Skill has its specific role in combat: making everyone resistant, starting a fight, doing a lot of damage, paralyzing opponents, etc…
Will I spend many hours to play LoL?
Yes, you will spend many hours in the game. Will it be tiring and painful? No, you are excited to play, you will not even notice the time passing and the game mechanics are friendly, you will not be frustrated.
If someone is toxic to you, say they are learning. If the offenses do not stop, report, change the player and continue your game. Remember, you are learning.
Do I need to have any specific skills?
Not really, just be willing to learn and practice. When the player wants to switch to competitive modes, the ideal is to master the basic knowledge of the game. The next point is to practice the mechanical game of keyboard shortcuts, to be more efficient when applying combos with the skills.
Can I have fun being a beginner?
The player has everything to have fun. Without spending money, take advantage of the character rotation to learn how to play with several. In the future, if you identify with some, you can buy them. Most of the items sold in the store are aesthetic, do not affect the dynamics of the game.
I hope this guide has cleared up any doubts and concerns about how to play LoL. Good games!
More information: Official League of Legends