Free Fire is one of the Battle Royale style games that are a hit on mobile phones. The basic mechanics of confrontation on a large map is the same as found in other games of the genre, but there is room for news. Released for free on Android and iOS, it has a lot to offer for those who like to have fun. See how to play Free Fire and enjoy the game better.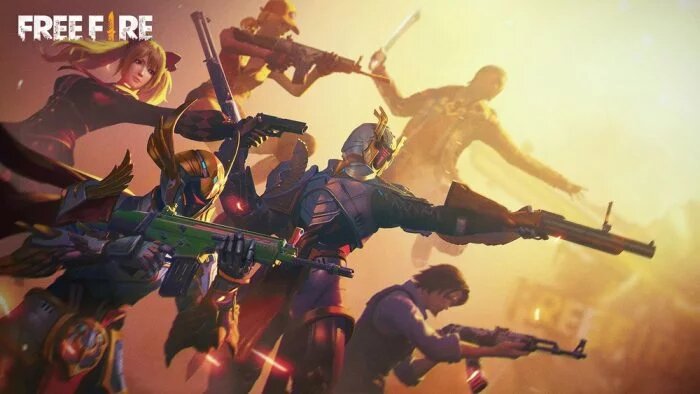 How to play Free Fire
Following closely what is seen in other Battle Royales, like Fortnite or PUBG, Free Fire puts you on a gigantic map, where the goal is to beat other players and be the last survivor.
Of course, to win, there are several tactics, techniques and tips, according to your game strategy. The game has already received several updates, but its center remains the same.
The following are some guides that focus on these technical aspects in detail and give some tips on features contained within Free Fire:
In this text you can find more general tips to master the game and better understand its operation in other aspects, such as characters, gameplay style, recommended devices and, in particular, the money charged in the online store.
Mobile to play [Minimum Requirements]
Free Fire is compatible with Android and iOS phones, but not all. For Android, the device must have the Android system version 4.0.3 or higher, in addition to 2GB of RAM and at least 1GB of free storage space.
As for iOS Free Fire, it requires at least iOS version 8.0, in addition to an iPhone that has at least 2GB of RAM and 1GB of free storage space.
Some devices that run the game without major problems include:
Xiaomi Redmi Note 8 Pro
Moto G8 Play
iPhone 6S
iPad Pro
iPad Mini 3
iPhone 5
Samsung Galaxy A50
Samsung Galaxy Note 9
iPhone SE (2016 version)
Other devices that are not in the recommended configuration can even run Free Fire, but will present possible graphics problems, slowness or early termination of the game.
It is also important to note that it is not necessary to have cell phones with very large screens to play Free Fire – the first iPhone SE is an example of this.
If you have an ergonomic problem when playing, you can try to change the target sensitivity or other controls in the settings.
Another alternative is to run the game on the PC, see here: How to play Garena Free Fire on the PC (Android emulator)
On the computer the game runs via Android emulation, since it was originally made only for cell phones.
Internet connection
Free Fire is a multiplayer game and therefore an internet connection is mandatory. However, it is possible to play both on Wi-Fi and via data network, 3G or 4G, for example.
It is also necessary to keep the connection active due to the constant reading of data that the game makes of your character and his prowess within the matches. The game calculates if you are going to level up, if you are entitled to bonus items, among other rewards.
The connection doesn't have to be of excellent quality to play or stay connected. The same type of Internet used for a browser on Instagram, Twitter or TikTok, for example, should be used to play Free Fire.
There are irregular ways to try to open Free Fire without Internet, but it is not recommended and can harm the installed game.
Characters are different
One of the things where Free Fire differs a lot from other Battle Royale: its characters.
Cosmetic items, that is, decoration items, do not modify the gameplay and its abilities within the game. The characters, yes.
There are several characters in the game and updates always release more. Each has unique features and benefits.
The player starts with Adam and Eve, who have no skills. Over time, or with money, they can unlock others.
Some of the main characters, and their abilities, are:
Caroline – 3% more speed with shotgun
Paloma – 30 AR Ammunition does not take up space in the backpack
Antonio – Get 10HP when the round starts
Kelly – 1% increased running speed
Nikita – Machine gun reload speed increases by 4%
Misha – 5% less vehicle damage and vehicle speed increases by 2%
Ford – Reduces damage outside the safe area by 4%
Invest in the character that is most worthwhile for your strategy and explore the possibilities according to each passive skill.
Play your way
Another "secret" of Free Fire is to play it your way. The game has a competitive scenario but it is aimed at professional players or those who seek this goal one day.
If your intention with Free Fire is just to have fun, there is no problem. It is possible to play only one game a day or when you have some time left, without worrying about levels and improvements.
This is a rule that applies to any game, but in Free Fire it is especially applied, since the whole game was built to be accessible and simpler than the competitors.
Free Fire Money
Talking about money can always be tricky, as each player's reality is quite different from another.
But keep in mind that, like any other game, Free Fire was made to generate money for its producer – in this case, Garena. Even so, the game is designed to allow everyone to play without having to spend anything, you can get a lot for free through ingame sweepstakes or rewards.
And this is very true when it comes to Free Fire. The game sells many things, from season passes with extra content, clothes, animals, characters, decorations, but it never forces the player to buy anything.
So, if you don't want to spend money on Free Fire, don't worry. Gold can only be obtained by logging into the game on a daily basis and is used to purchase some items without spending on real money.
Very complete
The last good news, for those who want to head into the Free Fire world, is that the game is quite complete for what it is proposed.
It offers themed seasons with different characters and visuals, different animals, maps and game modes that appear from time to time and have as much fun as the main mode.
Seasons vary in theme, some are futuristic, others are medieval. It is always good to open the game to see what is going on, as each one lasts a short period of time.
It is clear that much of this extra content is trapped by a "money barrier", that is, it would be necessary to invest real payments in Free Fire to unlock. But a lot the player can achieve just by playing and having fun, as in other games of this type.
More information: Bluestacks