If you're familiar with the process of selling courses, then you also might be familiar with the challenges that come along with getting your courses into the hands of those who need them the most. If you offer higher prices for your courses, then you also might have realized that it gets even more challenging. However, it doesn't have to be that way. Thanks to the power of webinars, you can sell more copies of your online courses, even at higher prices. To put the cherry on top, you don't even have to be at your computer to make this magic happen. How is all of this even possible? It's all thanks to the power of webinars for selling your courses. Let's take a look at exactly how the process works.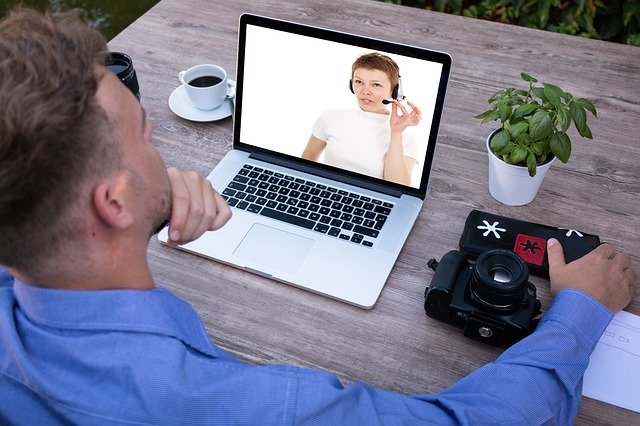 Introduction To Webinars And The Steps For Selling Courses
Let's first take a look at the definition of a webinar. A webinar is an online event that you'll host to a group of individuals who have registered for it, and are interested in what you have to say. The more amount of interested people who register for your webinar, the better. This can be done with a webinar registration page, which we will be covering shortly. During your webinar, you'll have the opportunity to help your audience by providing valuable tips and tricks during the information section of your webinar. This section is usually around 45-60 minutes long. After your audience receives valuable information, you then get to pitch your online course to those who are still interested in what you have to offer. Given the fact that your audience is still watching and interested in the topic that you're talking about, you'll be able to convert at a much higher rate. Let's talk about the steps that you'll need to take in order to utilize webinars and start selling more of your online courses at a much higher price.
Identify The Perfect Webinar Software
Unless you know how to code or program software, then you'll have to use a separate webinar platform. Have no fear though, because many of the webinar tools on the market are simple to use, and come with many video tutorials to further help you. The software that you use will also depend on the type of webinars that you'd like to run. For example, WebinarJam is a great example of a webinar platform that handles live webinars. When it comes to automated presentations, you'll want to look for a much more specific webinar software that offers the right pricing. This is for the fact that automated webinar solutions, like Stealth Seminar, come with many more features and perks. Once you've picked the right webinar tool, it's time to start creating your roadmap.
Map Out Your Full Webinar Funnel
Webinars can either be simple or complex, it's going to be up to you. When first getting started with webinars, it's best that you keep things as simple as possible. So what are the steps that you'll need when setting up your webinar funnel? Here is a quick look at the main pages that you'll need to have.
Webinar registration and thank you pages.
Presentation room.
Checkout page.
Download/membership area.
You can also add replay rooms if you like, but make sure that you at least have the following pages that were listed above. That is going to be the bare minimum for having your webinars, making sales, and allowing your customers to access your course.
Create Your Webinar Registration And Thank You Pages
This is the first step in the process. Your visitors will register for the webinar and then get taken to the thank you page where they can wait for the presentation to get started. The registration page doesn't need to be fancy, just make sure that it has the essential details. A big headline that provides a big benefit from what they will see on the presentation, a couple of extra bullet points with benefits, when the webinar begins, and of course where they can signup and enter their name and email address. The thank-you page is even more simple. Congratulate them for registering, let them know when the presentation starts, and offer a link that they click on and wait for the event to start.
Create Your Webinar Slideshows
This is the step that's going to require the most amount of work, but like most things, you'll get better over time. When it comes to your webinar presentation, it's recommended that you create enough information so that you can present for about 45-60 minutes. After that time, that's when you can pitch your online course. Your webinar should have an introduction where you talk a little about yourself and your expertise. After the introduction, you transition to the information section where you dive deeper into helping your audience. Lastly, you have your pitch where you describe your course, the benefits, as well as the price. When you announce the price, that's when your audience also receives a link to the checkout page.
Attach Your Checkout And Members Area For Download
With this step, you can also be as simple or complex as you like. For a simple checkout, you can always link to a PayPal button where your customers can pay and then get taken to the membership area. On the other hand, you can use software like ClickFunnels or Kartra that offers secure checkout pages and membership pages. If you're having a hard time deciding what to do, just use a PayPal checkout page and link it to your download page. That will allow you to quickly setup the backend section of your webinar.
Integrate Email Marketing Followups For Increased Conversions
Last but not least, you can also integrate your email marketing followups. These are beneficial because they allow you to increase the number of audience members that attend your presentations. The more people that sign up, the more sales that you can ultimately make. So those are just a few of the big steps that you can utilize in order to start selling your online courses with webinars. There might be a few challenges, especially if running webinars is new for you, but keep going, because webinars are worth it.