League of Legends for mobile and console is now reality: Wild Rift is the iOS and Android smartphone and tablet version of the popular game Riot Games. That's when it comes out and how it works.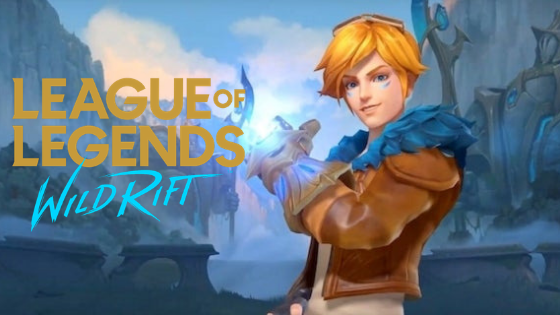 League of Legends: Wild Rift marks the arrival of the popular Riot Games game on mobile (for iOS and Android smartphones and tablets ) and consoles. The release comes on the occasion of the tenth anniversary and will allow you to play for the first time in a portable version or on PS4 and Xbox One thanks to a brand new title.
League of Legends is in fact one of the most famous and played titles available for macOS and PC, belonging to the genre MOBA (Multiplayer Online Battle Arena, or real-time strategic games). The Riot Games team now focuses everything on mobile and is preparing to arrive even on consoles with the new title "Wild Rift".
This version is not a direct transposition or port of the PC version, but it will involve many new features and unique features aimed at making League of Legends a fun experience even for mobile users.
League of Legends Wild Rift: news and differences for the mobile version
League of Legends: Wild Rift will be a version created specifically to work best on smartphones and tablets, combined with a counterpart on console: the game will be optimized and built from scratch, obviously starting from the starting point already appreciated by Riot Games.
The title will be structured through some online matches, played in arenas with two teams of 5 players. The entire game world and the available characters, over 40, will be inherited from the classic League of Legends and will add skins each month and new champions to be able to customize the gaming experience even more.
Users can challenge themselves in a cross-platform system allowing them to play with players from different platforms.
Another game inspired by League of Legends, titled "Legends of Runeterra", will always arrive on PC and smartphone and will offer a game system similar to Heartstone, offering card-based gameplay.
League of Legends Wild Rift: release and registration on iOS and Android
The official trailer dedicated to the game indicates 2020 as the release date, but it doesn't go into details: the game could arrive during the first months of next year.
It is possible to access a first stage of the game by pre-registering, already open on Android through the Play Store (just click on this link from your smartphone and tablet and tap on the "Preregistered" button).
On iOS or console it is still possible to do this while many are waiting for an announcement of the same title even for Nintendo Switch. We will keep you posted.