Many players prefer to spend time with games on the PC, however, you can not always count on a high-end machine and a 1TB hard drive to install and run multiple titles at the same time. Even so, it is super possible to have fun with famous games without weighing your PC. Want some examples? Then check out, below, games that take up little space on your computer.

Fallout New Vegas (2010) is an action RPG that takes players to explore and survive in a post-apocalyptic world. You will venture into the New Vegas region, inhabited by dreamers and terrified by lunatic factions. The game is a sequel, but not direct, Fallout 3(2008) and has all the elements that fans of the series like: mutants, robots, improvised weapons and armor, radioactivity, much to collect and, in the case of that title, casinos!

Portal 2 is a game for those who love solving puzzles. Using a portal gun, open portals in several different chambers and try to escape whole of the insane tests of artificial intelligence, villainous and extremely sarcastic GLaDOS. Developed by Valve, Portal 2 is easy to learn to play, but it can be a challenge to play well. However, it's worth the effort as it's a fun game and holds your attention from start to finish.
In the fourth chapter of the series of demon hunters, the one who takes the starring role is, the then newbie in the franchise, Nero. Using his demonic arm, he needs to uncover the truth behind a religious brotherhood and, to his credit, save his girlfriend. Oh, and there's Dante too (how could you miss it). The game is great for those who enjoy a good hack and slash crush button. It is recommended to play using a control.
You and three other friends are among the last survivors of a region infested by zombies. In this cooperative action game your goal is clear: to survive hordes of undead of different strength, speed and attack. Having strategy here, so no one is left behind, is a great choice, but if all goes wrong, get your shotgun or chainsaw and make your way through the monsters to the nearest safe house.
In good cyberpunk style, Deus Ex: Human Revolution places the player in a fictional future where humans have enhanced their bodies with cybernetic prostheses. The discussion now is whether these modified people would still be human or something different. Among various conspiracies and murders, you are a (heavily modified) agent who needs to go deep to find out the truth about it. The gameplay gives you the freedom to opt for more discreet actions or break everything to complete the missions.
In this reboot of the treasure hunter series, Lara Croft is shown early in her career and having to learn, amid the chaos and disappearance of her friends, to survive on an island infested with religious fanatics, opportunists and wildlife. The game gained prominence for being the most visceral of the franchise until then, and with shocking deaths of the protagonist, in case you are not careful.
The Need For Speed franchise has always had its ups and downs, but Hot Pursuit is a good example of what the racing series can bring about the best. The open world game allows the player to not only participate in traditional races but also challenges such as destroying an opponent and, of course, running away from the police. Now you can choose between being the fastest cop or the fastest outlaw on the streets. Who chooses which side will be the player himself.
Path of Exile is another of those Diablo- like games with a lot of grinding, that is, repeating the same action several times to get items and create weapons, armor, or even have trading material to buy equipment and skills. Unlike the Blizzard game, this game has an extensive tree of skills, allowing the player to customize each class in a unique way.
Metro 2033 Redux happens after the world is devastated by a war that annihilated almost all humans, turning the planet into a highly toxic no man's land. The few survivors took refuge in the subterranean underground of Moscow and humanity entered a new Dark Age. On the outside of the shelters, what you expect is only death and monstrosities. Your character was created in this environment and must warn the other survivors of a great threat.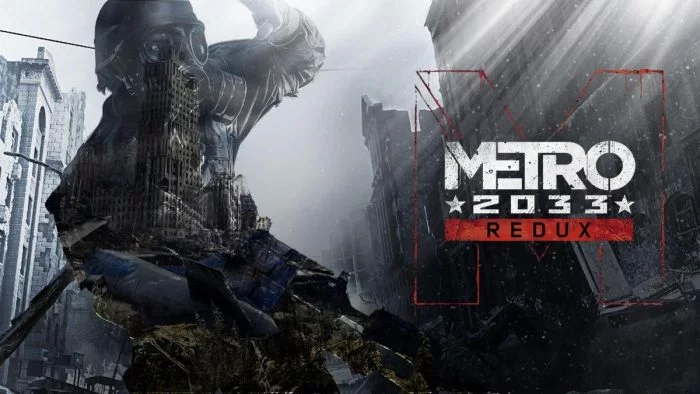 Beautiful to see, but extremely punitive to play. With a whole look created based on the designs of the 1930s, Cuphead is a fun action game focused on boss battles. Each of them presents a greater challenge than the other and learning their attack patterns is the key to trying to survive. Did I ever say the game is difficult? Yes, right. It was just to emphasize.