Forza Horizon 4 is the latest game from the award-winning Turn 10 racing franchise, launched for Xbox One and Windows 10. In the game it is necessary to have powerful cars to win the most difficult races, and they can be bought using the Credits, currency of the game. Needing money to power your FH4 garage? Check out tips to get rich quick.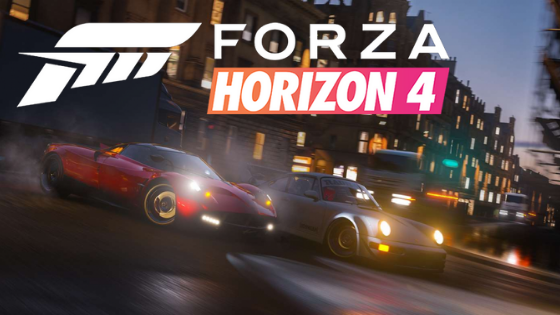 Turn roulette
Horizon Wheelspin, the game's premier roulette wheel, is one of the best ways to win items, cars, and even prizes in the game's virtual currency. Rotating opportunities are plentiful just by playing a few minutes to get a chance to win a great prize.
Note that you will not be notified every time you can use the Horizon Wheelspin, so keep an eye on the number when pausing the game and access the menu to use your odds at any point in the game.
Join Online Adventures
Online adventures are among the most fun activities of Forza Horizon 4, and are also one of the most efficient ways to enrich your game coffers. Invest your time by racing and making the commutes to level up and receive increasingly fat awards.
At the end of each period you will receive the reward for your performance and dedication, which includes rare items, valuable cars and credit packages (Forza Horizon 4 money) to spend on the game.
Be part of a team
Like many online games, Forza Horizon 4 has its own system of groups, where players from around the world can come together to perform game activities and win additional prizes.
Even if you have no known players playing Horizon 4, you can find open clans for the entry of new players. It is also possible to communicate with the players to schedule races and adventures.
Advance through the game campaign
The main campaign of Forza Horizon 4 is present all over the map, with events that are unlocked once you reach popularity goals. In addition to guiding you towards the end of the game, these events also yield good amounts of credits.
Whenever you find campaign events, be sure to play them to unlock more options, which have ever better values ​​for wins. You can also earn cars and other items for your account.
Increase the level of difficulty of races
As you play the Horizon 4 races, you will get more accustomed to the gameplay and mechanics of the game. This will allow you to gradually increase the level of CPU difficulty and decrease pilot assistance.
The harder the matches, the more money you will receive at the end of them, and you can get more than 100% extra with each race. Keep adjusting the difficulty to earn more and more credits and ensure a good level of challenge.
Sell ​​cars at auctions
Car auctions are one of the coolest and most addictive options in Forza Horizon 4 because with some effort and knowledge of the game market you can make a lot of money by buying and selling cars to other users at higher prices.
Take into account situations like rarer and more valuable cars and use tuning and customization to your advantage to make your offerings more attractive. Keep an eye on good deals and sell the vehicles on time to make lots of money.
Complete Horizon Life Challenges
Simple tasks like overtaking opponents to drift through curves and detonating trees can earn you rewards on credits. Access the My Life Horizon menu to see a list of all sorts of activities that can give you money and game items as prizes and remember to do them while you make long trips on the map.