What are the most downloaded apps of 2019 and the decade? Here is the complete ranking and top 10 for the applications most appreciated by users, from Facebook to Instagram up to TikTok.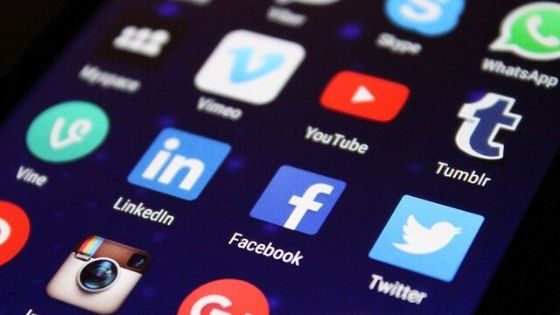 What are the best and most downloaded apps of 2019, and of the decade, nearing completion? We all use them, between smartphones and tablets, and obviously at the top of the ranking of applications with the highest number of downloads there are the most known and used ones: Facebook , Instagram and WhatsApp, but not only.
Yes, because not only within the current annual ranking, but also that relating to the 2010-2020 decade, there are some noteworthy surprises: for example TikTok, which in a very short time since its debut has been able to capitalize not only the users attention but also get an important place in the top 10 of the most downloaded and popular apps.
From Google Play to the App Store: it is the study produced and compiled by App Annie, a company that analyzes the trend of the global app market, to put the ranking of the most downloaded apps ever on black and white. Here are what they are.
Most downloaded apps of 2019: the ranking
Mark Zuckeberg and the apps of Facebook Inc. are undoubtedly winners: the applications dedicated to social Facebook and Instagram and to the instant messaging chat WhatsApp dominate the ranking of 2019, confirming the wide use and dominance of these platforms within the life of everyday:
Facebook Messenger
Facebook
Whatsapp
TikTok
Instagram
ShareIT
liKee
Snapchat
Netflix
Spotify
The most important data is surely the overtaking of TikTok on Instagram: the Chinese app is having a real boom in subscribers, shaking what, for Zuckerberg, is an important resource for the younger audience.
Do not underestimate the success of the apps dedicated to adding effects and photo editing such as Likee and the streaming platforms that close the rankings (confirming Netflix as the leader in video entertainment and Spotify in music).
Most downloaded apps of the decade 2010-2019
If we take a look at the ranking of the most downloaded apps of the decade, we find confirmations, such as the sacred triad Facebook-WhatsApp-Instagram and still confirmations for TikTok (which despite being available for download only a year ends in seventh position).
Here is the ranking of the most downloaded apps of the decade 2010-2019:
Facebook
Facebook Messenger
WhatsApp Messenger
Instagram
Snapchat
Skype
TikTok
UC Browser
YouTube
Twitter.
The domino remains essentially American, 8 out of 10 apps are made in the USA against two Chinese apps (TikTok and UC Browser, created by Alibaba Group).