What are the most popular game types? We made a list: FPS, MOBA, Co-op and three other types of video games to understand the most played modalities. There are four examples for the highlights and three for the other types of games. Just take a look.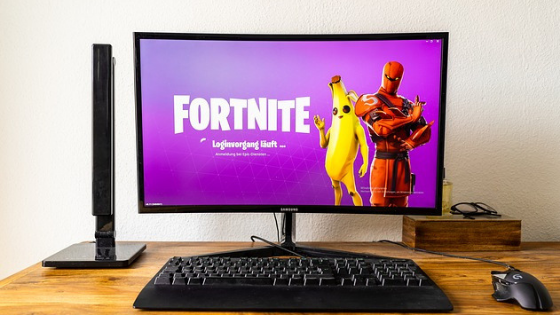 FPS (First Person Shooter)
These are first person shooter games, one in which the player sees the character's hand holding the weapon. The real sense of immersion in the game. In these types of games there are many titles enjoyed by players, let's see some examples:
Valorant (PC)
The first game of the style made by Riot. He does a mix of strategy: unique skills and accuracy of aim, necessary to win the rounds for his team.

Other examples of FPS:
Call of Duty (Xbox, PS, Windows, Mobile): Series renowned for bringing the realism of "battlefields" to your home;
CS: GO (Windows, PS3, Xbox 360): FPS balances reality with optimization that accumulates a large competitive market;
Combat Arms (Windows): Free FPS that allows a lot of fun even on more "modest" computers.
MOBA (Multiplayer Online Battle Arena)
Types of games much appreciated, consist of two teams fighting each other to gain "ground" and, ultimately, destroy the base of the opposing team. It had its origin in RTS, but today it already includes games in third person. Citing some examples:
DOTA 2 (PC)
The first version of DOTA, as a Warcraft 3 map, was the father of this style of play. All items and characters are open, strategies and combination of hardcore items. The game that most requires dedication from players in the genre. It has the highest paid prize in the competitive.

Other examples of MOBA:
League of Legends (Windows, Mac): simpler and more intuitive way to play. Strong casual appeal;
Mobile Legends Bang Bang ( Android, iOS ): great MOBA for cell phones, extremely casual, with the same hero acquisition mechanics as the League of Legends;
SMITE (Windows, Mac, Xbox One, PS4, Switch): everything a MOBA has, but in third person.
Co-op
Very fun genre regardless of the theme. Games seek the need for cooperation between players in order to overcome challenges. Control a kitchen, defeat enemies, kill zombies, but always with the help of your friends.
Rocket League (Windows, Mac, Linux, PS4, Xbox One, Switch)
Cooperation between styles: football and car racing. Assemble your team of friends in this challenge and defeat your opponents.

Other examples of Co-op:
Castle Crashers (Windows, Mac, PS4, Xbox One, Switch): teamwork in the beating of this beat'em up;
Overcooked 2 (Windows, Mac, Linux, PS4, Xbox One, Switch): each must do their part in the kitchen;
Left 4 Dead 2 (Windows, Mac, Linux): survive with your team and kill zombies in the process.
Battle Royale
Style of play where survival is literally what counts. Jump in a controlled location: run, grab items, move, kill and be the last to stay alive. Some examples:
Fortnite (Windows, Mac, Xbox One, PS4, Switch, Android, iOS)
With a visual based on fun animations, the game softens a little its dark theme of survival at all costs. In the game, you can also build quickly to protect yourself or reach difficult locations.

Other examples of Battle Royale:
PUBG (Windows, PS4, Xbox One): there's nothing smooth about the game, a true arena of modern day gladiators;
Free Fire (Android, iOS): the most famous version of this style for mobiles.
Roguelike
Style that consists of the random creation of dungeons. Strong RPG appeal, the experience makes you stronger, with several topics covered.
The binding of Isaac: Rebirth (Windows, Mac, Linux, Xbox One, Switch, iOS)
Help an abandoned orphan to escape through the mazes of his traumas, defeat the source of all evil and survive.

Other examples of Roguelike:
Enter the Gungeon (Windows, Mac, Linux, PS4, Xbox One, Switch): face dungeons in a world of weapons, literally;
Hades (Windows): help Hades' son escape from his father's kingdom.
RTS (Real Time Strategy)
Style in which during the game the player must control his troops, resources, research, while applying the strategy to defeat enemies.
Hearts of Iron IV (Windows, Mac, Linux)
Even diplomacy tells in this RTS about the second great war.

Other examples of RTS:
Age of Empires III (Windows, Mac): classic of the most dynamic RTS;
Clash Royale (Android, iOS): strategy using cards to activate units.
The most important of the games is the fun. If you are playing against other people online be cool, don't troll, teach and learn. Surely everyone remembers his companions in the future. Don't be remembered as someone toxic.