By 2020, Sony is finally due to launch its December PlayStation 5, invariably shutting down what should be the last 365 days of the current PlayStation 4 as the flagship product of the company's gaming division. And to celebrate the closing of the curtains, the company must launch a series of games that promise to "cause" the global industry.
Many older IPs are rehearsing their returns through complete remakes, along with established brand sequences that are established in the consumer's preference. Other than that, new intellectual properties already announced promise to prove that creativity still reigns in a console that will soon be in the background.
Therefore, to close the "final year of PlayStation 4" with a golden key, Teknologya has prepared this list with the top 10 games to be released for PlayStation 4 in 2020.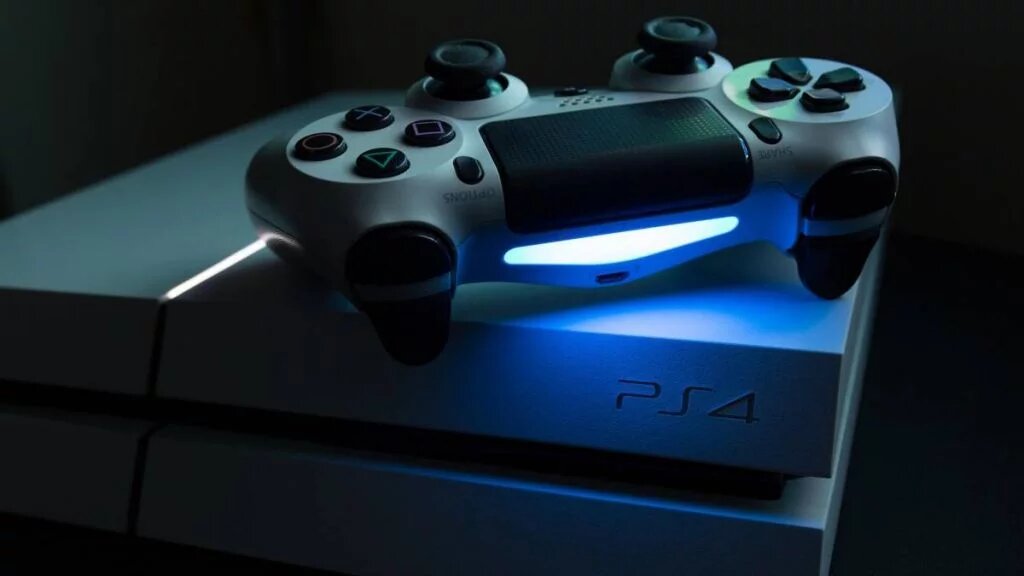 10. WiLD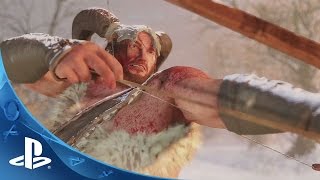 Here's a possible gem that can bring great fun to PlayStation 4 users: WiLD puts you in the shoes of a prehistoric human with shamanic powers. The goal is to obtain and manage resources to contribute to the growth of your tribe while using its capabilities to take control of animals of various types, from small to espionage; even big beasts to attack in order to interact with tribes controlled by other players.
Interestingly, the open-world aspect promises to be enhanced to levels still unheard of in the industry, with the word "endless" repeatedly mentioned in the game's announcements. In the gameplay aspect, each time the human "owns" an animal, its point of view, abilities and movement change to be consistent with the controlled creature.
Release: 2020.
9. Babylon's Fall
Originally announced during E3 2018, Babylon's Fall appeared to be in the so-called "developmental hell", the name given to games that have just been announced, but with no new releases thereafter. Typically, these projects end up canceled later (remembers The Agent, the Rockstar?), But fortunately, it was raised recently in the State of Play of the Sony program.
Babylon's Fall is a joint production between Square Enix and PlatinumGames – the latter known for fast-paced games like Bayonetta and Vanquish. In the presented teaser, which you see above, we can see this speed in action as the player character navigates through a medieval-inspired setting, facing monsters, knights and giants.
Release: 2020.
8. Predator Hunting Grounds
For fans of online gambling, a new title based on a well-known movie franchise is about to arrive next year: In Predator Hunting Grounds, the gameplay is presented in a similar way to Friday the 13th: The Game, based on the Friday 13th movie series. One player from the lobby will take on the role of the legendary alien Predator, while the others will be armed mercenaries trying to escape or take down the clever beast from space.
The comparison with Friday the 13th is not for nothing, since the same studio – Illfonic – is responsible for this production. Sony recently unveiled new details in the new trailer, such as the various predator classes available: Hunter (which has more balanced attributes), Berserker (something like "Furious" in colloquial translation: this one is stronger physically and has more vigor) and finally Scout (or "Tracker", which has greater resistance and continuous movement to find its targets).
Release: April 24, 2020.
7. Resident Evil 3 Remake
Between the boatmanship and its confirmation, it wasn't long before one of Capcom's biggest survival horror games got a full remake. Like Resident Evil 2's smash hit, the third game originally released in 1999 will also feature a full replay for PlayStation 4.
The plot is pretty much the same as what we saw in the original game: Jill Valentine, the now former agent of the STARS elite group, seeks to escape once and for all from a Raccoon City completely besieged by T-Virus biological weapon contamination. At the same time, a monstrosity that gamers of the original game era know well – Nemesis – chases the protagonist. Here, there are unconfirmed rumors that it will have even more remarkable skills in this remake, such as hiding or previously destroying rooms where its progress could be saved.
Release: April 3, 2020.
6. NiOH 2
A sequel to a successful Team Ninja title, 
NiOH 2
 brings the same dense gameplay as the first game, but with a number of changes in its approach: to begin with, unlike its predecessor, which featured a fixed protagonist named William, now You'll create your character from scratch, with many customization options not just for visuals, but for physical parameters and combat style.
The old soulslike footprint, a high-difficulty game that drank a lot from the source of Dark Souls, seems to go deeper here, with a wider range of enemies that require a specific approach to defeat. Visually speaking, Sony has confirmed that NiOH 2 will again set itself in a fictional version of feudal Japan, bringing real and fanciful elements to create a combat experience that blends both human and youkais elements of Japanese folklore.
Release: March 13, 2020.
5. Cyberpunk 2077
"You're breathtaking!". It was with this emphatic phrase that actor Keanu Reeves became a gaming industry meme by presenting, during a panel at E3 2019, 
Cyberpunk 2077
, the new CD Projekt Red game (the same company behind 
The Witcher
franchise), which will hit the market next year. Here you take on the role of V, a highly customizable cyborg whose attributes can be edited as needed, showing malleability depending on the action class chosen by the player.
The game moves from the perspective of first-person viewing, set in the iconic Night City, within the "California Free State". Explaining the little detail of the plot, Cyberpunk 2077 shows a world where governments and nations have fallen and the world's major sites have clustered in "megacities" controlled by giant corporations. In these regions, mercenaries and criminals carry out various illicit activities, leading to a violent background.
Release: April 16, 2020.
4. Marvel's Avengers
Marvel's Avengers
 has production signed by Square Enix with development headed by Crystal Dynamics. Following a rather troubled announcement during E3 2019, the Japanese publisher was able to (partly) reverse public opinion, effectively generating good 
hype
 about the game.
In Avengers, the player can take control of several of the characters that make up the most powerful group of heroes on Earth, with gameplay reminiscent of God of War (with far less bloodiness: it's a Disney brand after all) in a plot that involves each character's personal missions, visual and equipment customization, leveling and power-up, and even multiplayer (for collecting rewards and evolution items) and single-player missions (advancing the plot and unlocking new characters).
Release: May 15, 2019.
3. Ghost of Tsushima
One of the new games that were announced during E3 2019, 
Ghost of Tsushima
 is developed by Sucker Punch Studios, which gained fame with the 
InFamous
franchise. Here, the player gives life to the samurai Jin Sakai, who walks through the shadows of Tsushima Island in order to protect him from the Mongol invasion of Japan during the 13th century.
The game will have an open world without the so-called "guiding hand", which can be translated as "total freedom of exploitation". This type of progression is very characteristic of Sucker Punch and has already been seen in the aforementioned InFamous. Several sidequests complete the package and, according to recent producer interviews, varying approaches: if the player wants to move through the shadows, stealthily attacking; or progressing directly to your enemies, being constantly seen and attacked, will be just a matter of choice.
Release: third quarter of 2020.
2. Final Fantasy VII Remake
After years of waiting, finally we are approaching the arrival of one of the most desired remakes of games: the iconic 
Final Fantasy VII
, the Square Enix, back after 22 years, this time completely re-imagined for the current generation of consoles.
Oh yes: unlike the original release, which came with three interchangeable Playstation CDs, Final Fantasy VII Remake will be released in episodic format, each with its own arrival date. This is because Square Enix has considerably expanded the game's content to the point where it stretches it across chapters which, in the original game, you would travel in minutes.
Release: March 3, 2020.
1. The Last of Us Part II
The sequel to one of the most successful PlayStation 3 titles finally has a date and one or another plot detail known to the public: originally announced in 2016, The Last of Us Part II should focus more on the character Ellie, who now takes over once again the reins of the protagonism in a more adult version of itself, now 19 years.
The game should follow the same gameplay patterns, with a lot of stealth and use of firearms and improvised ones (like knives made with scissor legs). But the plot will follow a new journey of revenge against a mysterious cult, in addition to the cannibal monsters infected by a mutant version of the fungus known as Cordyceps, which has decimated the United States. Interestingly, Ellie was immune to the fungus in the first game, but the use of gas masks in the trailer indicates that apparently this is an advantage she has now lost.
Release: May 29, 2020.
Remember that these are just some of the games we can look forward to next year. We left some out to keep the list more objective, but it is important to point out, for example, that Watch Dogs 3, of Ubisoft, was quite successful for the company's panel at E3 2019. In addition, rumors float on several games not yet announced, as a sequel to Horizon Zero Dawn and finally games ever released that should make content considerably extra larger like Kingdom Hearts III.
And you, what do you expect for the PlayStation 4 in 2020? Tell us which game you are most looking forward to playing on the console in the comments below!