Pokémon Rumble Rush is the new smartphone game dedicated to the most famous pocket creatures in the world: a new title for iOS and Android is coming. That's when it comes out and how it works.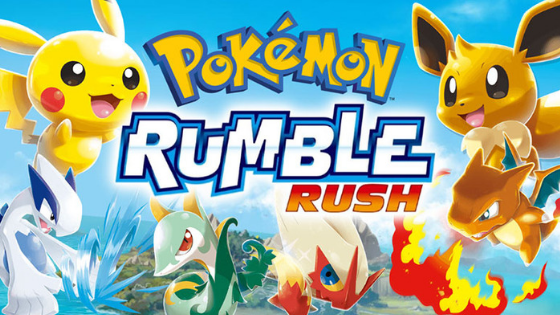 Pokémon Rumble Rush is the new game for iOS and Android smartphones dedicated to pocket games created by Nintendo and Game Freak. A new mobile adventure is coming and the confirmation is official: next to Pokémon GO will be available a new game designed exclusively for smartphones inspired by the Pokémon Rumble series, already available for Nintendo 3DS.
Pokémon Rumble Rush will be released as a free-to-play game, which is free to download but with in-game purchases that are useful to continue during the adventure. A real action game that will allow users to explore different unknown islands full of cute Pokémon, investigating the mysteries of the creatures that inhabit them, without giving up the traditional fights that have made the brand famous all over the world.
Mobile Pokémon Rumble Rush: when it comes out, how to play
The game will then be based on the cute Pokémon revisited in the Rumble version (which sees them as small spring puppets). In the game you can make creatures fight using one hand by tapping on your smartphone.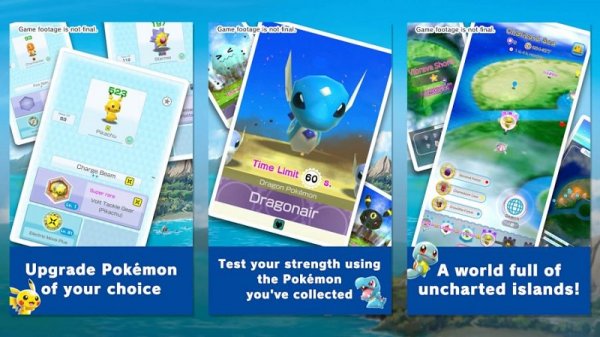 The first images of Pokémon Rumble Rush for iOS and Android
The first details reveal variable game maps, the islands and seas explored by players will change every two weeks, making the game always open to new and exciting challenges.
The objects collected during the explorations will allow users to upgrade their Pokémon, making them gradually stronger. The Pokémon can be collected during the game and then trained, and then sent them into battle against the end-of-level Super Boss Rush, obtaining various titles with each victory.
In the game there will be lots of Pokémon from the various generations, to date the total number of creatures amounts to more than 700, making the new mobile game always different and full of new content.
When does Pokémon Rumble Rush come out? The release is scheduled for 2019 with a first release for Japan and later for Europe and the United States (exactly as happened for Pokémon GO). All that remains is to wait for the latest news, with a Nintendo increasingly interested in the world of smartphone games.