FIFA Mobile may be the ideal option for those who want to play one of the most popular football games of the moment, but are out of money to buy the console or PC versions. On Android and iOS it is free, with advantages and limitations – meet some.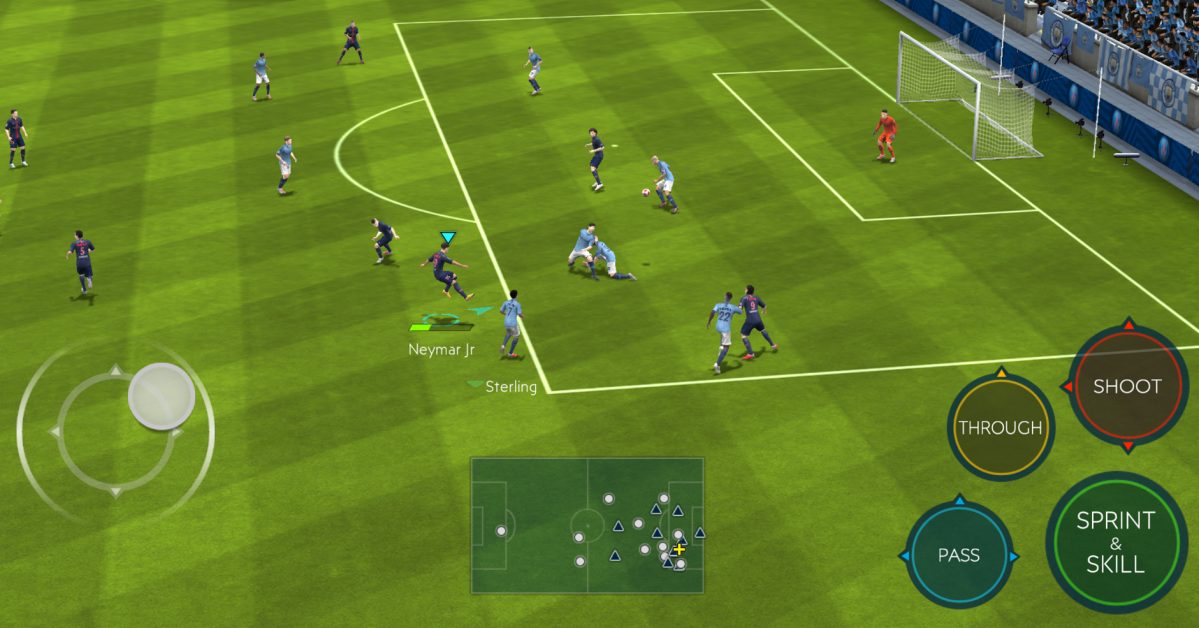 Pros
1. Ultimate Team anywhere
Of course, the mobility of being able to play on cell phones is cool, although there is FIFA on the Nintendo Switch, which has a portable mode. But here you can also enjoy Ultimate Team mode anywhere and manage your team.
Another legal and involved element with portability is the chance to invite friends to matches via social networks or other connected networks – even if it is not compatible with consoles and derivatives.
2. FIFA Mobile campaign mode
FIFA Mobile is totally different from what players are used to in terms of game modes. Instead of letting you play with any team and any game, it puts you on a route with multiple games and small missions. The controlled team is its own.
While it may seem strange, it is cool because it also gives this version its own identity, distancing itself from what has already been done on consoles and computers.
3. Controls until they are good
It could be worse, for sure. FIFA Mobile controls are very simple and to the point. The game has only the virtual directional on the screen, but to touch the ball just touch the player who is the target of your pass, for example. To kick the goal we draw a line. If you prefer, the game even plays automatically in some ways.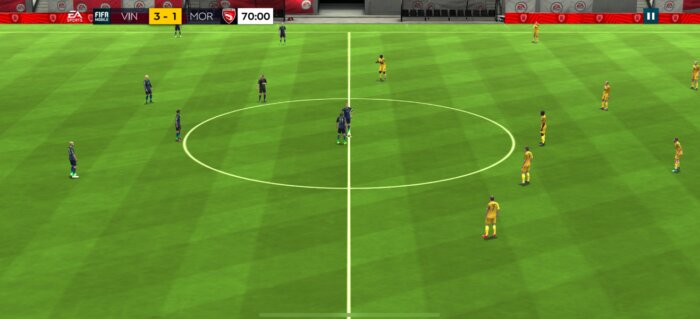 4. Plans
In a very different way and used correctly, FIFA Mobile has a function called Plans. It allows you to create uniforms and other items, such as balls, to make the game personalized.
5. Always up to date
By carrying the name "FIFA Mobile", in a generic way, the game can be updated at any time, without requiring the player to download a separate application annually. So, whenever you play, the latest version will be on par with the console edition.
In this case, FIFA Mobile used as the basis for this text was the equivalent of FIFA 20 seen in video games.
Cons
1. Multiplayer is bizarre
FIFA Mobile's multiplayer is bizarre, to say the least. He doesn't let you play a full game. Just "moves" – and they are asynchronous, that is, they happen at different times for each player.
In each move it is possible to try a shot for the goal while in attack, for example. Or try to counterattack, risk a defense, win on penalties. But they are loose moves, as if they were scenes that are changing all the time. Extremely questionable.
2. Has a lot of commercial focus
Get ready to see many screens that almost beg you to spend money on FIFA Mobile. Like almost every free mobile game, it was made with the intention of taking money from the player. Of course, developers need to be paid for their work, but at times it is excessive.
Again: the complaint here is not having to spend money, in fact, with the game. But it seems that everything revolves around coins and special gems that we get throughout the matches. It is as seen on the Ultimate Team of the consoles, but in a very intensified way.
3. Has no official leagues or teams
In FIFA Mobile you can even play against official teams, especially European ones, but don't expect to control them. The game also has no official leagues or tournaments, such as Libertadores. It's all very simple and betting on the "generic".
4. Smaller screens are harmed
As it is a soccer game, FIFA Mobile is affected in mobile phones with small screens, for having many details at all times and for bringing controls only sensitive to touch.
5. Energy-based
FIFA Mobile also follows an outdated model of letting players participate in matches through energy. It is a way of limiting matches and having users return hours later.
The problem is that this energy model has not been used much in more recent games, opting for unlockable missions or other ways that combine with monetization. Although it doesn't get in the way, it is a little discouraging.