Agreement between the largest manufacturer of smartphone processors and the largest smartphone manufacturer to bring the fifth generation to the masses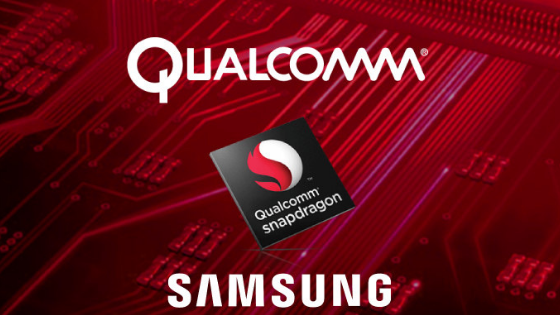 Bring 5G to the masses: this is the goal of the Qualcomm-Samsung axis announced while Huawei is fighting against the US ban. Next year, high-end North Korean smartphones with high-end chips are expected to hit the market.
5G Qualcomm on Samsung's mid-range smartphone
The chipsets of Qualcomm, the world's largest provider of mobile processors in the world, are currently already used on five Samsung devices, including the Galaxy S10 and the new Galaxy Fold. A Qualcomm processor is also equipped with the new A90 average price model, available in South Korea this month.
"The transition to 5G will be faster than others," Qualcomm president Cristiano Amon, on the sidelines of the Berlin IFA, told Reuters. "Now we have to bring it to everyone," he added. According to Amon's own estimates, the number should be around 2.2 billion users who could update their devices. More than 20 network operators are about to offer 5G services between the US, Europe and China.
The Qualcomm bull while Huawei uncertain future
This approach contrasts with the difficulties facing Huawei, which recently pushed the CEO of the Chinese giant to talk about "a question of life or death". Huawei is the second smartphone vendor in the world, right after smartphones, and also presented its own 5G chip at IFA.
Richard Yu, head of the Huawei consumer division, called the Kirin 990 more powerful than Qualcomm's Snapdragon 8. But due to US sanctions, the launch of the Mate 30 could be blurred because it may not support Google's Android operating system.
So far, Qualcomm has implemented 5G technology only on the most powerful processor line, such as the Snapdragon 8, which was presented last Friday with a new modem capable of reaching speeds of 7 gigabits per second.
Now the company aims to make the fifth generation available also in the 6 and 7 series, present on less expensive smartphones. These are found on Lenovo, Xiaomi, Oppo and Vivo smartphones available for around 300 dollars. As for Huawei, Amon said Qualcomm is waiting for permission from the US Department of Commerce to sell key technologies.