Samsung Galaxy Fold is just the beginning: two new folding smartphones are on the way to expand the line, here are all the details and the expected release.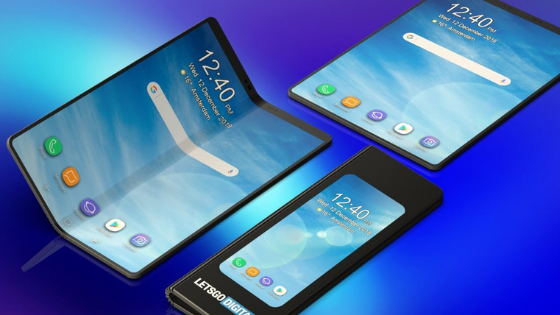 Samsung Galaxy Fold is now a reality, but the South Korean company is already looking to the future: two new folding smartphones would be in fact in the secret plans of Samsung, which is not satisfied with the new and futuristic device but already prepares the ground for the new devices of the line.
Galaxy Fold could in fact inaugurate the new range of Samsung folding smartphones and what we will see in May (with the release of the new device) may just be the beginning. The competition, on the other hand, is already moving: at Mobile World Congress 2019 Huawei has exclusively presented its Mate X, also folding but with a slightly different mechanism compared to what was conceived by Samsung, while Oppo, Motorola and many other mobile phones giants have more or less announced their intention to follow this new trend in the sector.
Samsung Galaxy Fold: new models coming soon
Folding smartphones really represent the future? Yes, at least as reported by Bloomberg about Samsung's plans.
The new Galaxy Fold, which has a starting price of 2,000 dollars, features a 4.6-inch front screen and opens with a wallet mechanism, revealing a second 7.3-inch AMOLED screen that turns it into a little tablet.
According to what emerged Samsung would be working on a second folding smartphone very similar to Huawei's Mate X: in this way, applying a single screen only on one side, you would gain a much lower thickness than the Fold, which is currently more cumbersome compared to the device designed by Huawei. Expected Release? End of 2019 (the same period chosen by Huawei).
The second device on the site widens the differences and the gap of choice between possible future models even further: in this case the expected opening would take advantage of a shell mechanism, a bit like the future Motorola RAZR 2019 already in the pipeline for some time. In this case, again according to Bloomberg, the expected release is for the first months of 2020.
The challenge of folding smartphones seems to have just begun and the main leaders of the sector are not going to stay and watch: despite still lacking real data, with a sales trend still without certainties, Samsung aims to differentiate its offer keeping an eye on one side an increasingly fierce Huawei and the other side Apple (from which many expect a future folding iPhone).