Samsung develops new technology that needs no keyboard and lets you enter your fingers resting on any surface. The SelfieType project uses an algorithm that uses artificial intelligence to track user movements through images captured by a conventional camera.
The feature can be used in the future on mobile phones, tablets and laptops. The news will be presented at CES 2020, technology fair expected to take place between 7 and 10 January in Barcelona.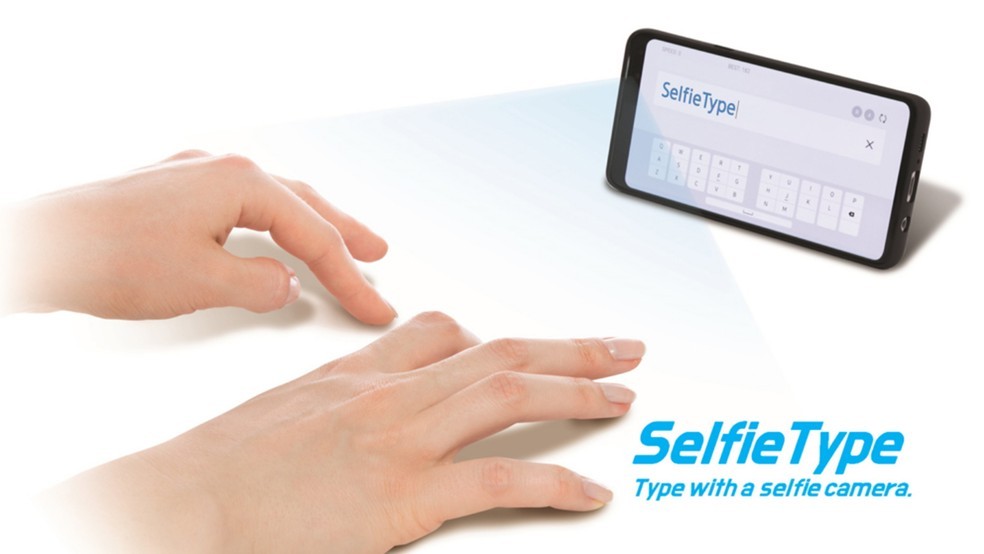 The company provided few details about the technology. For now, what is known is that the software is able to read finger movements on the surface and convert them to the equivalent of touches on a keyboard. A promotional image shows a horizontally positioned mobile phone displaying an on-screen virtual keyboard that can serve to provide user feedback.
According to Samsung, the SelfieType not require any additional hardware to function, which means that any mobile phones equipped with the functionality need not have a camera scheme sophisticated as TrueDepth of the iPhone 11 or Motion Sense of Pixel 4.
The virtual keyboard is part of C-Lab, an incubator that works internally at Samsung to fund innovative projects that may or may not be incorporated into the South Korean company's product portfolio in the future. For now, there is no release of the feature on a smartphone of the brand.
With information from Samsung