New settings in Amazon's Alexa app, allow you to decide whether or not to allow employees and external collaborators to listen to user recordings captured by devices to improve the voice assistant.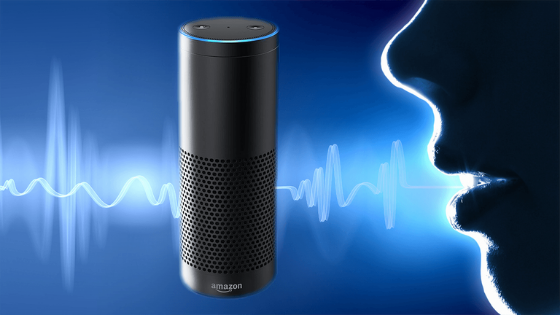 Amazon has integrated new settings for Alexa, the cloud-based voice service that lets you play music, make calls, set alarms and timers, answer various questions, now allowing the user to decide whether voice recordings can be heard or not by it.
Much has been said about this in the past few weeks: voice assistants like those at Amazon, Apple and Google, send conversations to employees around the world, a monitoring strategy that should help improve product reliability. The various producers of voice assistants justify themselves by explaining that the conversations heard by their employees are only a small part and to train the systems of speech recognition and understanding of natural language.
The methodology would not correspond to a violation of privacy but if the behavior in question is not to your liking, it is now possible to make sure that conversations with the assistant are not expressly listened to by third parties.
In Amazon Alexa settings you can select "Privacy" and the "Manage the way your data improves Alexa" entry. The producer explains that it uses voice recordings to improve Amazon Services and to develop new features.
"Training Alexa with the voice recordings of a large sample of customers is useful to allow Alexa to function optimally with everyone. When this option is activated, voice recordings can be used to develop new features and be manually reviewed to help improve our services. Only an extremely small fraction of voice recordings is manually reviewed". Turning off this setting, explains Amazon, "speech recognition and new features may not work properly for you".
The new privacy settings come at a time when regulatory authorities are becoming aware of potential issues on privacy issues related to AI technologies for voice. The German Data Protection Commissioner recently announced that he had initiated an administrative procedure against Google, ordering the company not to allow employees and external collaborators to listen to the user recordings captured by devices with Google Assistant.
There have also been controversies concerning Siri and Apple. The House of Cupertino has made it known that with the updates of the operating systems in arrival, it will integrate a function to allow users to choose whether or not to send conversations to third parties to improve the general features.
In the FAQ dedicated to the service, Amazon explains that when talking with Alexa, the recordings of what was asked is transmitted to the Amazon cloud. The company explains that it is possible to review the voice recordings associated with your account and delete one or all by accessing the Privacy section in the Alexa App Settings. It is also possible to enable the cancellation of one's voice recordings. Once enabled, you can delete the voice recordings related to the last interaction with Alexa by saying: "Alexa, delete what I just said", or delete from your account all your voice recordings related to the current day saying: "Alexa eliminate everything I said today".
With regards to voice recordings, Amazon explains that Alexa uses voice recordings and other information, including those relating to third-party services, to answer user questions, satisfy requests and improve experience and services. «We associate your requests to your Amazon account to allow you to review your voice recordings, access other Amazon services (for example, you can ask Alexa to read your Kindle books) and to offer you an even more personalized experience. For example, keeping track of the songs you've listened to helps Alexa select the songs to play when you ask "Alexa, put on some music". Sometimes, Alexa can provide suggestions based on your requests. For example,
Amazon again explains that he uses the requests "to train speech recognition and language comprehension systems". "Training Alexa with real requests from a diverse range of customers is necessary for Alexa to respond appropriately to changes in our clients' language patterns, dialects, accents, vocabulary and acoustic environments where customers use Alexa. This training is based in part on supervised machine learning, a standard industry practice, where people review an extremely small sample of requests to help Alexa understand the correct interpretation of the request and provide the appropriate answer in the future.