Often it happens that you have to sign a document in PDF and, without a printer and computer, and you have to sign it from your iPhone or iPad. In this article we will show you how to sign PDF with iPhone and iPad.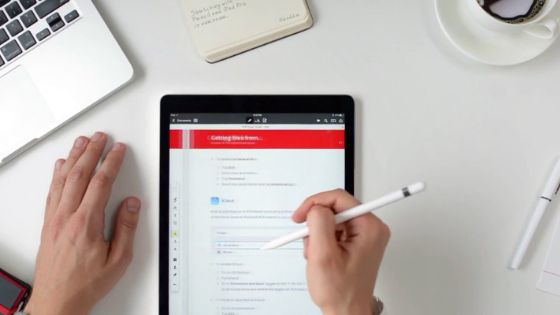 Sign documents from iPhone or iPad
The procedure to follow to sign a PDF attachment directly from an iPhone or iPad is very simple; to do this, just follow the steps below:
open the PDF or JPEG attachment;
tap on the quick edit icon at the top right;
if you have an iPad and have an Apple Pencil, sign with it, otherwise, if you have an iPhone, use your finger;
once your signature is complete, press the Finish key on the top left;
at this point, once you have signed your document, there will be nothing left to do but send it to the recipient.
In case you want to add more text, geometric shapes, etc. just tap on the +. In other words, through this button, you can Edit or complete all the parts of a document. The various options that will appear are:
Text added: allows you to fill in empty fields in a document;
Signature tool: allows you to create your own signature and insert it whenever you need it;
Magnifying glass: excellent for magnifying the most significant parts of an image;
Forms: allows the creation of geometric shapes within images and PDF.