Is your WordPress Page taking too much😪 time to load? Couldn't 😓identify what makes your site slower? Losing all your traffic due to🤐 delay? Everything is counted on seconds, you need to be fast enough to grab the impression of site visitors. From June 2021 Google will consider some factors to rate your page experience. Confused? what I am talking about…
Don't break your brain, let me break down the explanation. Dig in…
If you want to see your page coming on Top 10 searches on Google. There are some ranking factors among like quality content, backlinks, search intent, website loading speeds, website structure & security along Mobile Friendliness. I want you to focus on loading speeds first as other things are not to be compromised.
What is Google Core Web Vitals?
Google is the best popular search engine that dominates all other search engines and used by most people on the planet. So, it's not a surprise that you think to rank your page on Google.
Google Core Web vitals are specific factors measuring a webpage's overall experience. While the Core Web Vitals are based on three factors.
Page Speed (Largest contentful paint)
Interaction (First Input Delay)
Visual Stability (Cumulative layout shift)
Also, there are some other factors like Mobile friendly, safe browsing, HTTPS and No Intrusive Interstitials.
So, let's start the theme without wasting time. Here I will share some Hacks to boost your site speed that helps to rank better in Google Core Web Vitals.
How to Check WordPress Website Speed?
The most prominent & easiest way to check your WordPress Site Speed is to use MonsterInsights Plugin. This will generate a report about your website's speed after a performance check.
While the best thing about using MonsterInsights tool is, you don't need code anything also you can use this plugin for eCommerce tracking and much more.
Steps to Check the Speed
Download and install MonsterInsights Plugin.
Connect Google Analytics to WordPress.
Navigate to Insights–>Reports–> Site Speed.
Beside the score there will be metrics showing including goals and tips to improve your website speed.
Best Hacks to Boost WordPress Site Vital Score
There are many deciding factors for WordPress performance like website hosting, plugins, scripts, and much more. We will discuss all those now..
1. WordPress Hosting Selection
This is the main key component for your site's success. Since shared hosting will be cheaper, most people will prefer it. But, the truth is, it will lower your WordPress site speed if other sites (sharing) get more traffic.
The best solution for this issue is to change your hosting to Managed WordPress Hosting. Which will offer you the resources you need along with some other benefits like automatic updates, backup, good security, and much more.
2. Improve Response Time using Caching Plugins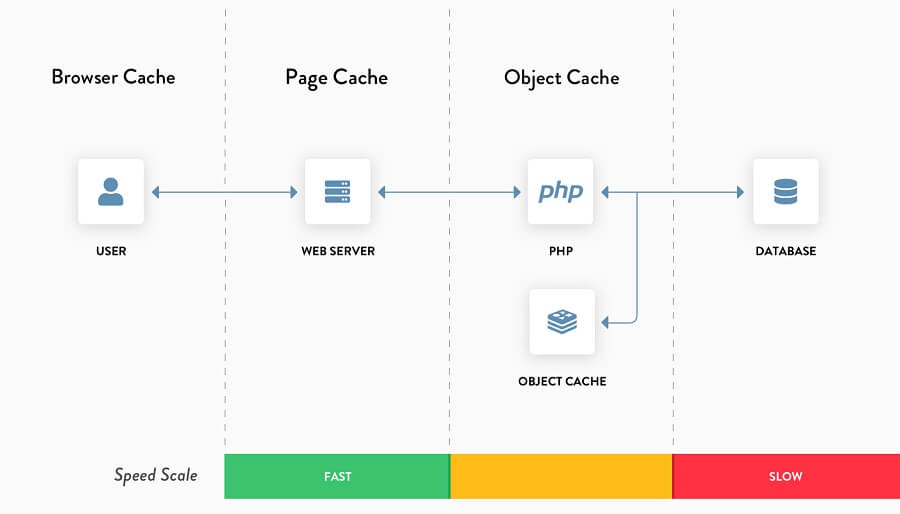 The next best hack is to use a caching plugin on your WordPress site. Which will reduce the loading time. As the concept of caching is to store the data rather than fetching it again.
Don't you know Caching? Let's break it down below…
Every time when you open a webpage, WordPress will fetch the data from the database in several steps to generate a web page. This is the time taking process, Caching will copy the web page after the first load and show the cached version for later openings. which can be reduced using Caching plugins available for WordPress. There are some free Cache Plugins.
3. Compress Images for Quick Page Response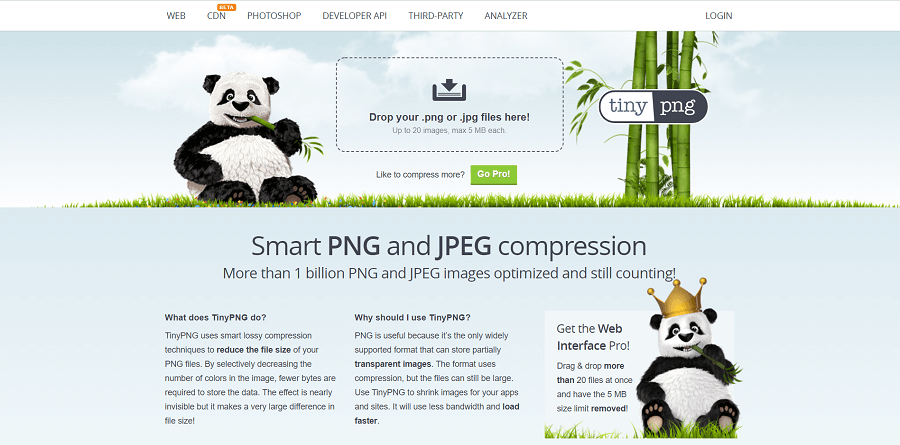 Images will eat more space than text, So loading them to the page will take more time and will impact your WordPress Speeds. There is no doubt that images will conclude the text in short for a pleasant experience. But, if they are not optimized properly then they will sower your website.
Though there are different Compressing tools & techniques. I will prefer using TinyPNG, which consistently reduced the size to below 50% always. Another way is changing the image dimensions and removing layers will lower the image size.
4. Boosting the Load Time with CDN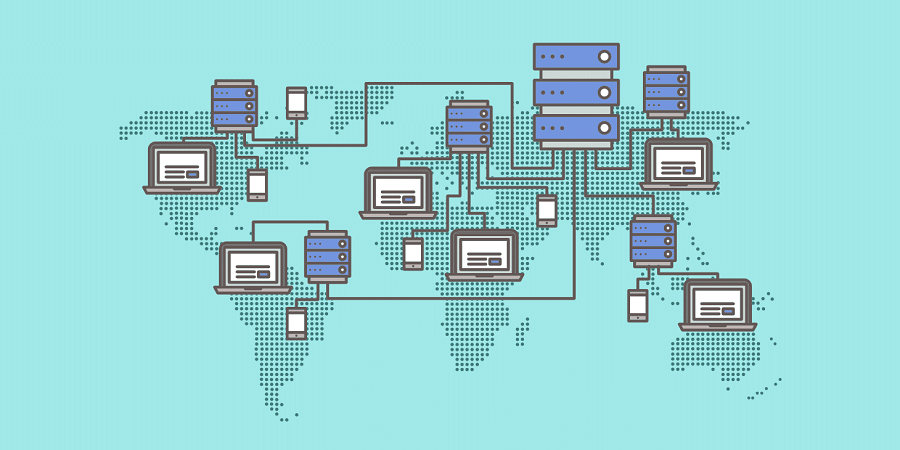 There will be server delays if your location and server location are too far. This will end up in a bad experience for the visitor to your site. You want to make sure that the page should load faster no matter where the visitor is located right?
Only a CDN service will address this issue, CDN is a content delivery network that caches your content website's static content like CSS, fonts, and images or videos. So that when a user visits a page, CDN will make sure the pages load very quickly.
5. Remove Unwanted Plugins & Update WordPress Site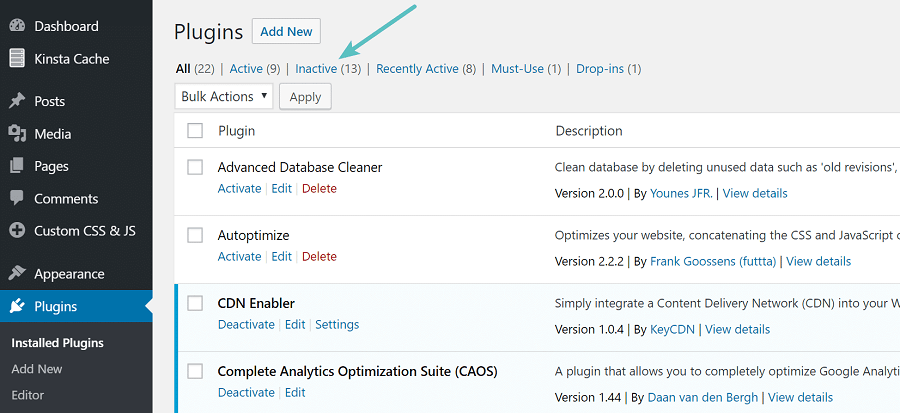 The Latest WordPress sites will bring more speeds with optimizations and some bug fixes. So you need to ensure that you are running on the latest WordPress site. To check your version
Login to your WordPress site–>Dashboard–>Updates. If you are not familiar, here is How to safely update your WordPress.
Unwanted junk will always slow you down, the same case with the plugins. Don't keep unwanted plugins that are no longer in use. Deactivate them by going to your WordPress admin area, scroll down a bit and you will find deactivate option click on that.
Pro Tip:- Also, make sure to use fast WordPress Plugins. How? Perform a speed check before and after installing the plugin for your WordPress and see the results.
6. Use Responsive Theme and Avoid Custom Font's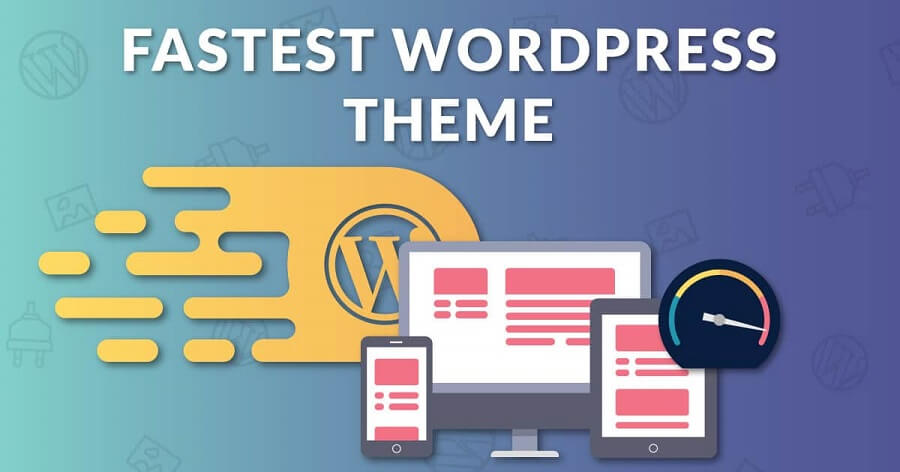 On the journey to boost your WordPress site, you need to pick a theme that has a fast response time. Though there will be visually stunning themes available. But, they will be poorly coded that hugely impact your page loading time.
Better to avoid animation themes, complex layouts, chunky designs. Instead, if you want to take a shot, you can try using Astra Themes, Themify, and CSSIgniter. Since all these themes are optimized for speed.
Similarly, the font also plays a crucial role in speeding your WordPress site. Custom fonts will slow your speed. That's Why I recommend using a single font throughout the page for a better user experience.
7. Use Embed Feature for Videos and Audio's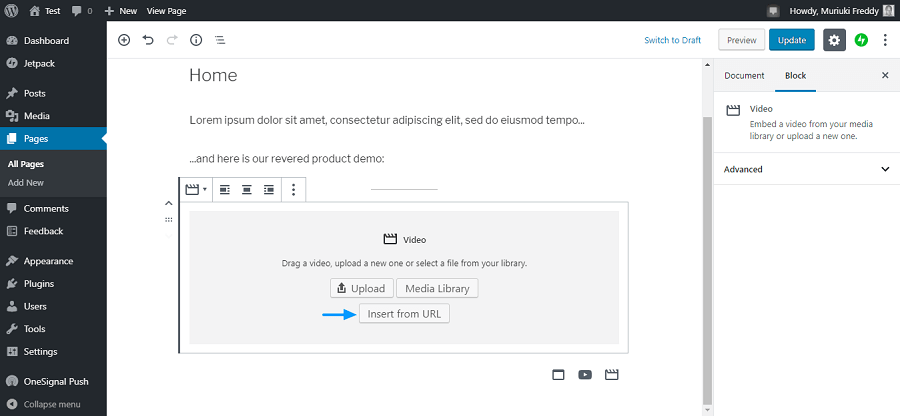 Many people will upload the file (Audio & Video) directly making things complex and yields slow load page time. Since hosting big files like audio & video will take more time to fetch and more bandwidth. Also, backing them up will eat more space & time.
The quick fix for this is to use the built-in Embed feature to add videos from popular platforms like YouTube, Vimeo, DailyMotion. You can enter the URL of any video or audio file.
8. Breakdown lengthy content, comments
This is another popular technique to make your WordPress site faster. Break down large blogs or content posts into multiple pages. Lengthy content will serve the needs of visitors and rank higher in the Google Search engine. Splitting lengthy content into pages will also make it easier for the visitor to digest your content.
Also, it is hard to load too many comments on a single page. So breaking them down will make your site load quicker.
Navigate to Settings—>Discussion. Now scroll down to get the option Break comments into pages.
9. Improve website speed with Lazy Load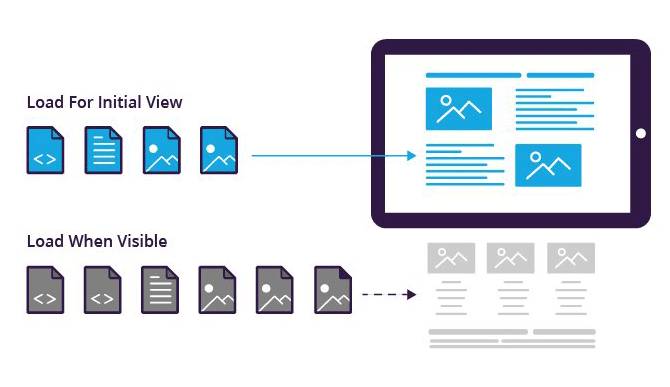 Instead of loading the complete page at once, try loading only the area of the screen viewed by the viewer. So, when the viewer scrolls on his screen, he can see the content. This is an effective way of using resources.
You can try setting Lazy Load on your WordPress Site with free plugins.
Pro-Tip: There will be many backup plugins running on your WordPress site, which will eat up all your server resources. So, make sure that you are running backups during low traffic time.
Conclusion
Every hack that I mentioned is useful and helpful for your WordPress Site. Try working on these hacks for your site, you can really see the difference in page load time. If you couldn't bear the expenses of moving to another hosting. You can try cost-effective hacks first, once you witness the methods working try others.
Check your WordPress Site Speed once you are done with hacks.
FAQs Related to WordPress Vital Scores
Is This Score Really Matters?
Absolutely, it's because no one will visit a page if it takes too much load time. It will affect the user experience and will result in poor visitors.
How to Rank Better?
First, you need to fix the load time of a page. Then later it will depend on the quality of the content you are delivering along with on-page SEO, backlinks, and some other factors.
What is the Fastest Theme for WordPress?
Astra is the most lightweight and fast theme suggested to be used on your WordPress site.