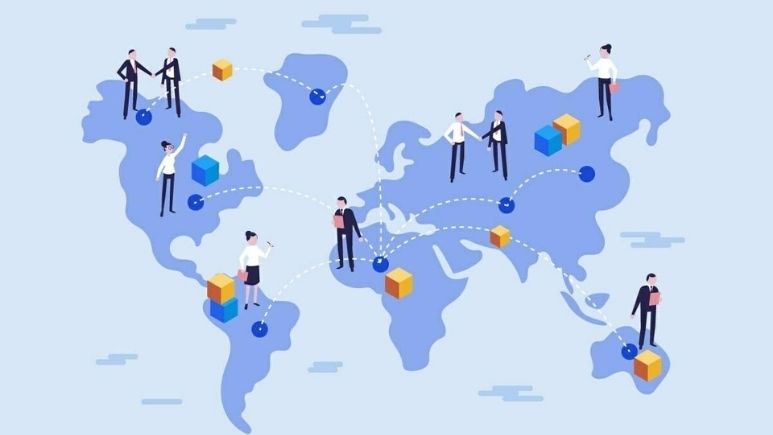 Maps are becoming more and more popular on websites to show your customers where they can find you. They're also great for SEO! Maps on your website help search engine optimization because the search engines like to see maps, videos, and other multimedia content to rank it higher in their searches.
In this blog post, we will see why you should use maps on your website, along with some of the benefits that come from using them.
Starting with WHY:
The most common reason that people ask for maps is marketing. Let's say you're an interior designer looking for new clients. Adding a map of your location can help potential customers find you easily online (especially if they don't live close by) and make it easier to contact you about their project. Similarly, there are several benefits of using maps on your website, which we will discover in the below section.
Benefits of using maps:
1. Maps are a great way to show your customers where you are located:
Having a map on your website is not just beneficial for you. It's also great for the customers. Customers are more inclined to find places that they can see from where they're sitting (or standing) than ones requiring them to read directions or take time out of their day to drive there. Plus, showing customers where you are located, will lead them to contact you with concerns about things like shipping times if they live nearby!
Another reason is that if your business location is changed due to relocation or expansion, then adding maps on your website makes it easy for your customers to see the changes and visit your new address without any hesitation.
2. Maps are useful for marketing purposes:
If you want to get your business on the map, adding maps to your website will help with SEO. Maps are a visual guide that search engines like Google can easily index and rank highly in searches. They also help with conversion rates, as they make it easy for customers to find your location. You can also use maps on the website to show off your amenities and services in a way that text alone cannot accomplish.
3. Maps are an excellent tool for driving traffic:
A map will be able to pinpoint exactly where you are located, so people know how far away from you they are or if they need directions! It's not always possible for some of us to read directions or take time out of our day to drive there. Plus, showing customers where you are located, will lead them to contact you with concerns about things like shipping times if they live nearby!
It's also important for potential customers who aren't familiar with an area yet. They're able to see where you are located without having any knowledge of how long it might take them or what roads they would need to cross to visit one of your stores. When they find out exactly how close you are to their location, then chances rise that they'll come by!
4. Interactive features help facilitate your sales:
Adding interactive features like clickable links within the map will make it more engaging for users. They can click and find out more information about your store, see what kind of event you have on the calendar for that day, or even order something online! You can createa map free of cost for your small business at ShowMyMap, as it is a popular platform that helps companies create interactive maps within a short span. If you want to have additional characteristics, then the paid versions are worth trying.
Strategies to create maps on your website:
Make sure they're easy to read with ample scrolling space, so users don't feel overwhelmed by having too much content in one place.
Use an interactive and engaging map for people who visit your site. Make it filled with useful features like links within the map to help them explore further without leaving their current page.
How to Optimize Your Maps for SEO?
Include a map on the homepage of your website.
Keep it as simple and easy to use as possible, emphasizing usability over bells and whistles.
Use keywords in the title so that search engines will pick up on them more quickly when someone searches for those terms; include phrases like "find us" or "nearby." Link each location marker icon to content relevant to that business (e.g., blog posts/services). Add pins with keyword-rich text captions that link back into other pages within your site."
Add maps throughout specific sections of your site too.
Conclusion:
Maps are an excellent way to give your customers directions when they need them and serve as informative tools for those browsing sites looking for businesses nearby. Make sure you use them to create a good connection with your customers.