We are always on the run with time, trying to get the most out of 24 hours. Some days are exceptional where we achieve more than we expect, but there are also times when time merely passes, and we can't start to finish. After all, we are not robots to provide 100% productivity always. *Cue music – we're only human.*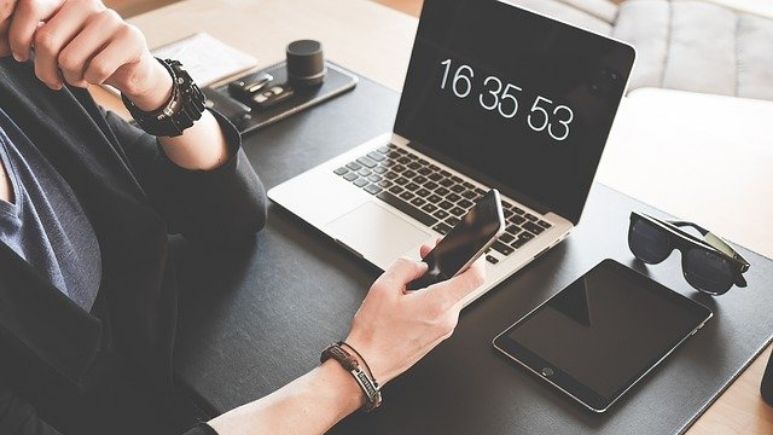 However, we have deadlines to meet and targets to achieve. No matter how distracted you are – you need to focus yourself back. Refocus yourself from the internet and its razzmatazz! Here are some of the fun apps that will help you in staying on track with your schedule.
1. Otter Voice Meeting Notes 
It happens to every one of us most of the time. You're sitting in a meeting and, no matter how much you try; you just can't concentrate on the discussion that's happening. It is when Otter Voice Meeting Notes come to your rescue. This AI-powered application tracks your conversations that occur online and creates rich notes to reference later. 
It is particularly valuable in the current times as all the meetings are going virtual. Otter application provides services where you can search, play, edit, organize and share your conversations from any device in real-time. Doesn't it make your life easier, especially for the ones who take MoM's!
2. GetEmail.io
If you're in a team that needs to contact new people every day, this is just the website for you. GetEmail.io is a website that helps you access the email contact of literally anyone from any company around this world. All you need is the potential's name and the firm they belong to. This AI-powered website will save tons of your time by getting you contacts within just a matter of seconds.
GetEmail.io comes with a chrome extension to your LinkedIn account. Whenever you search for any person on LinkedIn, the extension button pops up. And just by clicking on it, you will be able to get that professional's email address. Are you unsure about how to find someone's email address? Try this website, and you won't ever be disappointed!
3. 1Password 
To everyone who works in any corporate, we all know how many times you need to enter the login credentials. There are a million applications that you use and definitely a million different logins and passwords. To handle all of these passwords, 1Passwords is just right for you! 
This application is available on every platform. From macOS to Windows, from iOS to Android, 1Passwords also comes with the chrome extension. It remembers all the passwords and tracks all of your reward programs & billing addresses. And this website is safe!
4. Dolce far niente
If you've watched the movie, Eat Pray Love, you'd know what it exactly means. Or you'd even understand if you know French! This sentence translates to – the sweetness of doing nothing! Well – to be honest, this sweetness is pretty pricey. Not everyone can afford it when you belong to the hustling and bustling city life. But you sure can take two minutes of your time and do nothing!
This website donothingfor2minutes.com has a beautiful beach on its screen and has a timer of 2 minutes. It asks you not to touch your mouse or keypad until the time stops. You get to listen to the audio of crashing waves. It's so serene that you feel like you're at a beach, relaxing!
5. SelfControl
One thing we frantically lack is self-control. No one can control the urge to go on social media and see how their friends are doing. From there, we end up wasting hours of our time trying to figure out how the cat walked only on its hind legs. The internet spirals us into spending our time on unproductive tasks. It is where the app, Self Control comes into the picture.
It is compatible with every computer. Once you install it and set a period to block all the distracting sites, there is no going back. No matter what you do, this app won't let you open the websites. Even if you restart your computer or delete this application. We need one stubborn app to control our desperation, don't we?!
6. Sleepyti.me
Thanks to the pandemic, we are working from the comforts of our home. But also, we're overworking without even realizing it. And it eventually affects our sleep cycles. Sleeping in late and waking up early and tired, the cycle seems never-ending.
This website helps you in calculating the time you need to sleep and wake up. It calculates the estimate of the sleep cycles based on 90 minutes each. It also has a quiz wherein it determines how well you sleep and what steps to take to improve your sleep cycle.
So, go ahead and utilize these impressive applications. As they say, productivity is less about what you do with your time and more about how you run your mind.