The Spotify Kids is a new app streaming music service, geared towards children and dedicated content, which is accessible in the testing phase to subscribers of Spotify Family plan in certain countries. Even though you have not yet arrived in India, you can access it and create profiles for your children, using some tricks.
What is Spotify Kids
Spotify Kids is a separate app from the traditional 3-year-old Spotify app that features music, stories, and content selected by companies that deliver content focused on the small, like Disney, Nickelodeon, and Discovery Kids, among others. others.
To use it, you must be a subscriber to the Spotify Family plan, which entitles up to 6 people from the same family, or who live in the same household (Spotify constantly checks geolocation to determine where each plan member lives).
Each person has access to all the benefits of the Premium plan, such as offline play, access to unique playlists and albums, and experience without ads.

How to use Spotify Kids
At first, Spotify Kids is in the testing phase and only available in Ireland, Denmark, Sweden and New Zealand. Dedicated iPhone ( apps.apple.com ) and Android apps ( play.google.com ) are not available in the United States.
According to Spotify, the service dedicated to children will gradually be released to all countries where the Spotify Family plan is available, including India. Depending on when you are reading this tutorial, you may be able to download the kids app as normal, or via VPNs.
If your child has Android devices, you can use VPNs to change the country from the Google Play store, for which the app is available.
Once you have access to the Spotify Kids app, do the following: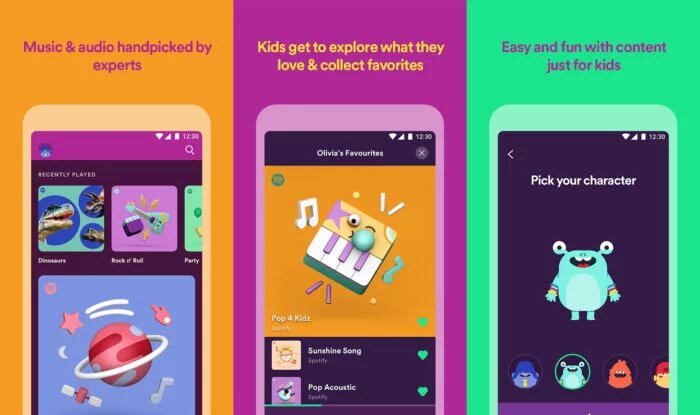 Download and install Spotify Kids on your child's phone or tablet;
Open the app and sign in with your Spotify Family plan administrator account;
Create a user account for your child, giving name and date of birth;
Select what content the child can access;
Select an avatar from those available in the gallery
(Spotify Kids does not allow the use of real photos for safety reasons).
And that's it, the service is set up for your child to use.