If you were watching American movies or series where the characters were in high school, you might already know (or at least have seen) the flashcards, which Google Translate begins testing in its translation app. In this universe, they are small cards or reminders that relate concepts, organized from questions and answers to memorize their contents.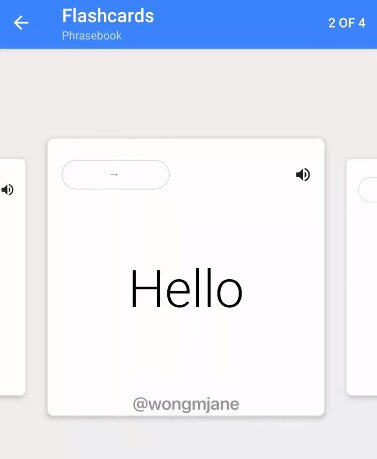 Of course, you may have already used the technique, which is very common in cram school, to prepare for the college entrance exam. All this to say that this new function is directly linked to learning and, according to the rumors, it seems that Google is really working to make your Google Translate app a good choice for language study.
This new stance represents a leap into Google Translate's original functions of facilitating real-time communication, where it already does, for example, instant camera translation in a smartphone in more than 100 languages. So the app seems to also invest in improving new languages.
Google Translate is working on Flashcards for Phrasebook pic.twitter.com/277BNsltql

— Jane Manchun Wong (@wongmjane) December 20, 2019
Flashcards on Google Translate
The new function, under test, was discovered by developer Jane Manchun Wong – already known for anticipating social networking features and functionality – in the "Phrase List" tab. Still according to Wong, the app's tests are, for now, internal.
There is also no information on when and if the feature will be released to users in general. However, when they do appear they may represent Google's first step toward teaching new languages ​​in the digital environment.
Today, the language learning market has been dominated by third-party apps like Duolingo, Babbel and Rosetta Stone, but with the addition of the learning card feature, Google can shake this niche and force its competitors to move to maintain your users.
The Google Translate app is available on Android and iOS versions.
Source: Android Central