The year 2019 was a very different time for the smartphone universe. It was here that Samsung took the risk by launching (after months late) its first folding screen device, the Galaxy Fold.
However, this year promises several new things, mainly, due to the direct entry of the devices in the standard 5G. If you still don't know what to expect from smartphones for 2020, here's our list of things to come:
Motorola razr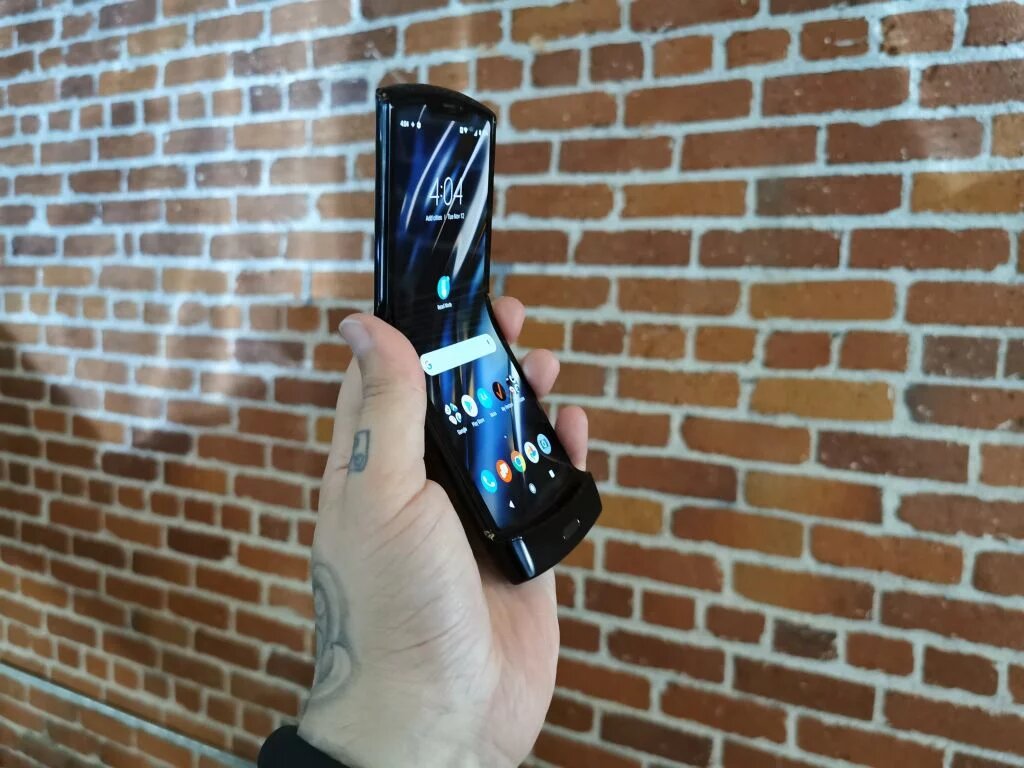 One of the most curious handsets is the new folding from Motorola. The Razr is scheduled to reach the world in January of next year. The device has a folding screen, but resembles the famous flip phones that were very successful in the past decade.
It has a 6.2 inch OLED screen. In addition, there is an external panel in which there is another display for notifications. Finally, Razr also has a button on which it brings a digital reader.
Although it's quite interesting, with its Snapdragon 710's internal robustness, it will hit the market: $1,500. Thus, it stands as an interesting factor to mess up the smartphone market for next year.
Surface Duo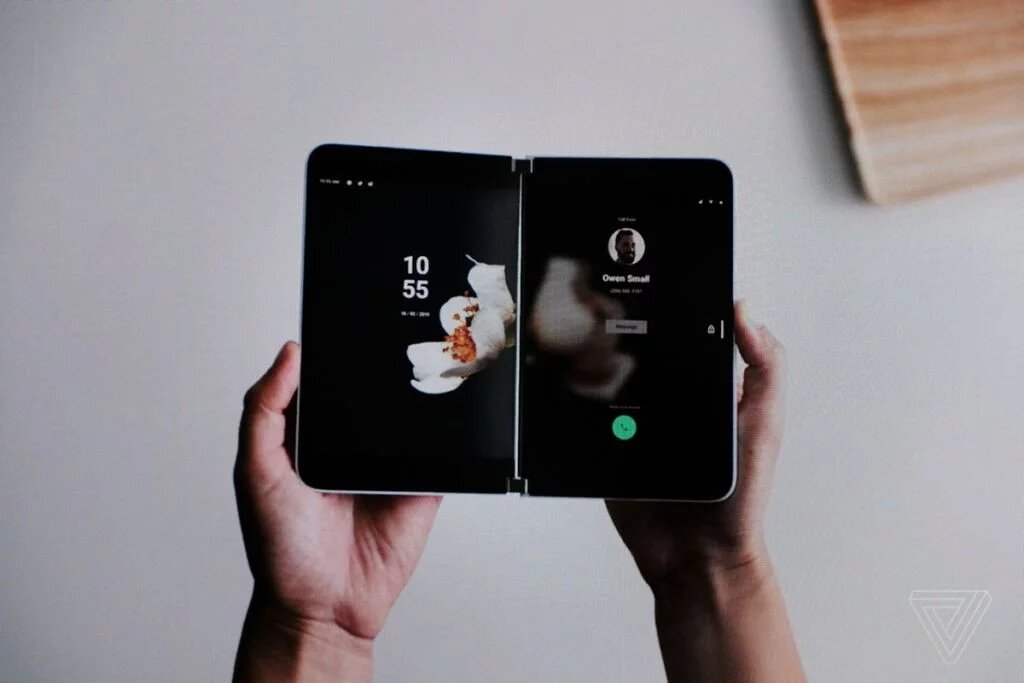 This handset comes as one of the most curious proposals for smartphones of 2020. First, because it brings Microsoft back to this market, after the fiasco that were its Windows Phones (RIP).
In addition, it has the idea not to be a folding-screen device, but one that can be opened like a book. Thus, it comes with a pair of 5.6 inch displays with the fold allowing 360° movement. In addition, the second screen can be used as a keyboard or gaming joystick, for example.
Although the Duo can also be added to our list as a tablet, it was introduced as a smartphone and will arrive with 5G support. So far, Microsoft has said it will feature Snapdragon 855 and will arrive next year in the US market.
iPhone SE 2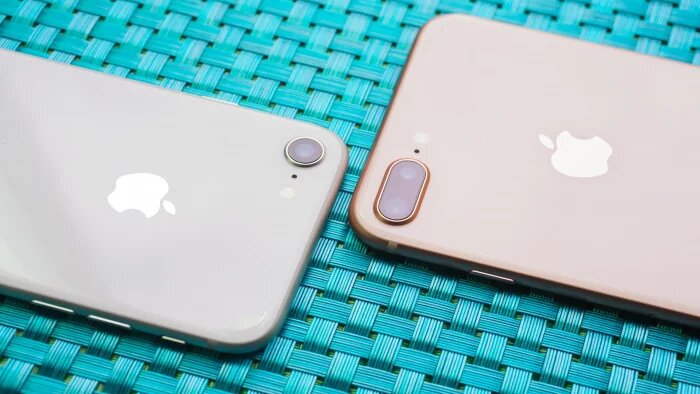 While this is not the most amazing device to be seen next year, it brings a new perspective to a company already quite traditional in its business model. Market analysts point out that Apple may not only launch the iPhone 12 line, but have a smartphone in its off-season.
The analysis comes from Apple analyst Ming-Chi Kuo, who is generally quite accurate in his predictions. He believes the company could bring to market a version much like the iPhone 8, but running on the current generation A13 Bionic chip.
Such a model would be cheaper, almost an Apple intermediary and would be launched by the company in the first three months of 2020.
Essential Project Gem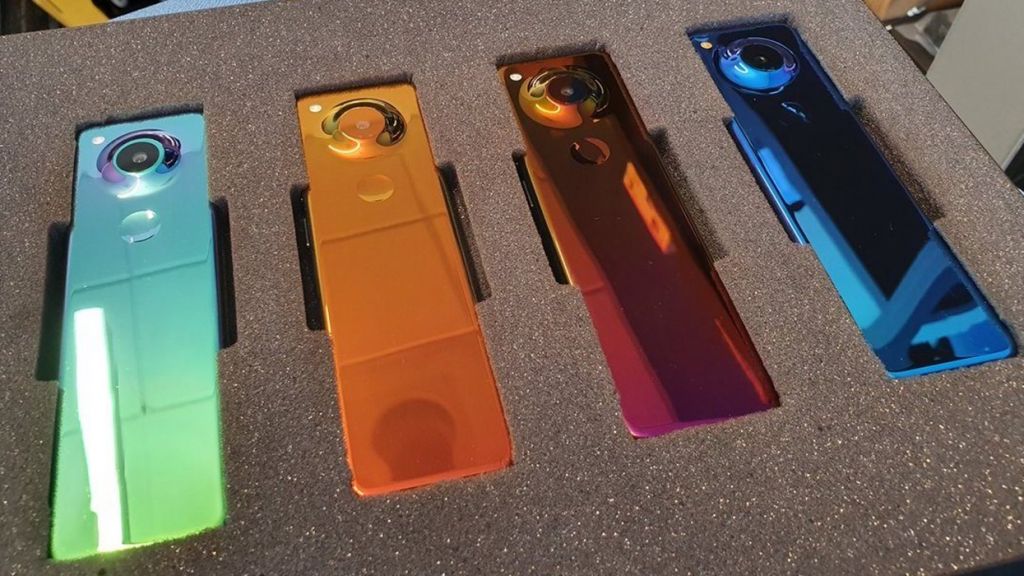 This year, the CEO of Essential, Andy Rubin (Android creator), released a conceptual image of a very different device on the market. Called Project Gem, it has a more vertical format and totally out of line with any current smartphone aspect ratio.
On the back, it has a rather bulged lens, plus a digital sensor. This item, however, would not be exactly to unlock the device, but in order to trigger the voice assistant.
Essential's idea is that the Gem is navigated more by voice system, than by movement or touch control, so the highlight for the assistant. Although not yet official, Rubin indicated on Twitter that the smartphone could arrive by 2020.
Galaxy Fold 2
After a difficult year for the launch of the Galaxy Fold, Samsung is expected to introduce a new model for 2020. However, now, the manufacturer must bet on a new user experience.
Much like Razr, now the proposal is to have a horizontal fold, and no longer vertical, as with the first model. Thus, it would become a square device to be easier to store when closed.
Rumors point to a 6.7-inch screen smartphone with two lenses on the outside and one inside. Also, Samsung may be working to use a Gorilla Glass screen 3% thinner than the current one, allowing it to fold more easily and have more resistance.
Finally, the new Fold (not yet officially named) could be launched at an aggressive price this year, in the $1,000 range.