Microsoft complied when it pledged to offer 10 years of support for Windows 7, released on October 22, 2009. We are in full 2020 and the 10-year term has ended. Did you just buy or still have a Windows 7 notebook? Calm down, don't throw it out the window. Follow a few steps and update your Windows 10 PC.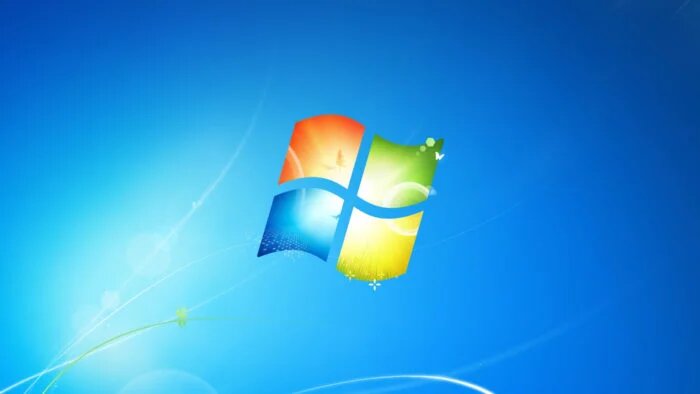 What does that mean?
This means that Microsoft has discontinued support for Windows 7, and now focuses on Windows 10. However, there are still computers with Windows 7 installed, either in consumer homes that have not yet updated or even in retail.
The sale of laptops with Windows 7, the version of the operating system ceased to be fully supported and without extensions from Microsoft on January 14.
What do you need to know?
"Windows Update technical assistance and software updates that help protect your computer are no longer available for the product. Microsoft strongly recommends that you migrate to Windows 10 to avoid a situation where service or support that is no longer available".
Without support, Windows 7 no longer receives functional and security updates, leaving the user vulnerable to attacks that take advantage of old software failures.
Support for the Internet Explorer browser on a Windows 7 laptop also ended on this date. As a component of Windows, IE follows the support cycle of the operating system in which it is installed. It has been replaced by the new Microsoft Edge.
Microsoft customer service will no longer be available to provide technical support. Other services also said goodbye: certain games, such as Backgammon on the Internet and Checkers on the Internet, and the Electronic Programming Guide for Windows Media Center, were discontinued in the same January 2020.
Anyone who continues to use Windows 7 after the end of support will not see the computer crash. On the contrary, the operating system will continue to be initialized and executed, but, if connected to the internet or exposed to contaminated flash drives, it will not have any security updates that prevent the misuse of resources, data capture or exploitation through uncorrected failures.
What you should do
The guideline is to migrate to a new Windows 10 device or upgrade your old device to Windows 10. It is true that the current system takes advantage of the latest hardware features of new computers. However, it is possible to upgrade older Windows 7 computers compatible with Windows 10.
The free upgrade to Windows 10 ended on July 29, 2016. After the deadline, the user needs to buy a new device with Windows 10 already on board or purchase a full version of the software (with activation key) to upgrade their device current. However, there is no lack of reports that Microsoft still lets you upgrade free from Windows 7 to Windows 10. There is no official disclosure of this.
'I just bought a laptop with Windows 7'
If you were one of the few who still found computers with Windows 7 at retail and found a bargain to buy them, know that Windows 7 can still be installed and activated after the end of support. Even vulnerable to security risks.
It is important to activate, if you have a security key, to be able to update to Windows 10 (free or paid) and stop using this older version.
Can I keep my data and programs?
Maybe not.
Microsoft recommends doing a fresh installation of its programs and applications after it has done a clean install of Windows 10, which has the Microsoft Store, with a huge variety of third-party apps that can be easily downloaded and installed, instead of downloading the file installer (.exe) directly on the official website.
For any software that is not available on the Microsoft Store, the process follows the same: access the company's official website and download the current version for Windows 10.
What about my Office package?
Rest assured, the versions of Office already purchased will continue to be supported by Microsoft, as long as they are within the lifecycle policy established by the company.
The exception is that if you are running one of these versions of Office on Windows 7 and you have a problem caused or related to Windows 7, and not Office, your problem will not be supported. The ideal is to use it, under the same key/license, but on Windows 10. See the Office compatibility table with Windows 7, 8.1 and 10.
Windows
Office 2010
Office 2013
Office 2016
Office 2019
Windows 7
Supported
(with exceptions)
Supported
(with exceptions)
Supported
(with exceptions)
N / A
Windows 8.1
With support
With support
With support
N / A
Windows 10
With support
With support
With support
With support
Alternatives to Windows
If you are unable to upgrade your Windows 7 laptop to Windows 10, you can migrate to a Linux-based system, with very similar interfaces.