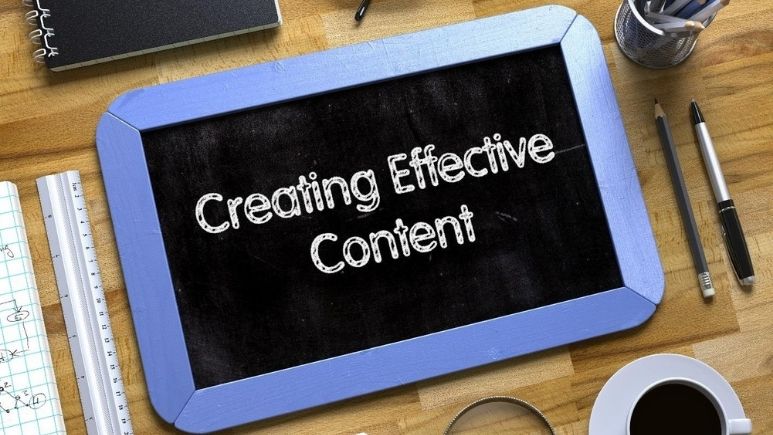 Today, almost all of us are exposed to more information than ever before. The use of smartphones has made it simpler and easier for everyone to access information of all types at any moment. Today's user is bombarded with content; be it video, audio, text, or image-based.
Look around you; everyone is consuming information at all times, even while using social media for leisure.
The power of content is not a surprise for anyone. Catching user attention, coaxing engagement, and building brand reputation are some of the things that content can achieve.
However, just creating and posting content is not enough. Marketing strategies now truly focus on creating an effective content strategy to make it more relatable and useful for the audience to stay relevant.
There are millions of posts being shared on social media every day; you need to think out of the box to keep the audience engaged. There are a few ways through which you can create an effective content strategy that can help you achieve your marketing goals.
Let's have a look at a few tips:
Work On Your Goals
You cannot just dive headfirst by creating and posting content willy nilly. First, you need to identify the goals you want to achieve through your content marketing strategy. Having a clear mission and goals will help you identify your priorities and cut down wasteful activities.
Your goals must include the type of audience you have and the kind of content they want to read. You must also cover how the audience will be benefitted from your content. The relatable the content, the better it is for you. Some of the common goals for a business are:
Increased revenue
More sales
More site traffic
Improving brand image
Better SEO results
Reduced marketing costs
Social media engagement
Know Your Audience
One of the biggest mistakes that any business can make is not knowing who its target audience is. If you blindly make generic content without knowing your niche, you will end up gaining nothing. This is why it is essential that you first thoroughly analyze who your audience is.
Monitor the age group, gender, geographical location, and other interests of your audience to know them better. There are various tools such as Google Analytics that can also help you with a detailed insight of your audience, like the time they are most active on, their gender, interest, age group, etc.
You can also carry out surveys and feedback forms to know more about your audience and if they have any suggestions to give. Creating a buyer's persona is also another way to know your audience better.
Use Existing Content
There are chances that the existing content you have can be repurposed. You don't have to start making the content all over again, rather look at the one that is already there and think of ways you can reuse it.
Audit your existing content to extract useful information. You can do the following by auditing your content:
Improve by looking at previous content.
Get rid of low-quality content
Delete repeated content.
Analyze the mistakes in your content
Create better that content that resonates with your audience
Content Channels and Type
Next, you need to identify the platforms that suit you best. If you are going for multiple channels, then you need to figure out the distribution of content.
Each channel has a different type of audience and content type. For example, Instagram and TikTok are more video/ visual-based platforms, while LinkedIn is more of a blog channel. You must distribute your content in a way that the audience resonates with your content.
You can use multiple types of content, including blogs, videos, podcasts, infographics, e-books, etc. For Instagram, you can create smaller videos in the phone screen dimension, while for YouTube, you can create longer and much more detailed videos.
Your choice of platform and content type should depend on your business. Let's consider the case study of Carpet Cleaning, a carpet cleaning service in the UK. It is a B2C, service-based business. Therefore, we suggest choosing Facebook, Instagram, and Tik Tok.
Similarly, the business should use videos or image-based content rather than textual content to explain its services as they are technical in nature. Hard-to-explain concepts should always be explained in video rather than text, so they are easier to understand.
Create a Content Calendar
A content strategy is incomplete without knowing the exact schedule of where and what. A content calendar helps you sort your posts and schedule them, so you don't have to worry about posting them manually.
You can put up notes for yourself on Google Calendar about starting campaigns on the dates you have planned. If you post more regularly, then you can make use of tools like Asana or a purpose-built calendar tool like CoSchedule.
Moreover, you can also use the scheduling features of SM platforms; Facebook also lets you schedule posts for the future, making it easier to manage the content schedule.
Measure Results
Now that you are done with creating and publishing, you need to monitor and track results. Social media strategies and trends change very quickly; that is why you must keep an eye on the results and determine what works better for you.
Keep changing your strategies to figure out better results. For example, you can check whether putting up a blog post twice a week better than once a week or whether a video gives a better reach than a post on weekends.
Following factors can help you identify better results:
Number of Visitors
Page Views
Unique Page Views
Bounce Rate
Avg. Time on Page
Measuring results help you determine whether you are achieving your goals or not. For example, if your goal is to increase traffic, these results will help you monitor if your site's traffic has grown based on your content strategy.
Conclusion
These were some of the tips through which you can create an effective content marketing strategy to help you increase engagement on online platforms. If once you ace your content strategy, you can keep adding new practices to keep the results improving. Let us know if you have learned to create a better content strategy from this article.