Transferring SMS messages from one Phone to another is a task that ranges from very simple to very complicated. Although it's an easy procedure if you're setting up a new device, things get more difficult when you need to transfer them between systems (from iOS /iPhone to Android, or vice versa).
Still, it is possible to do so.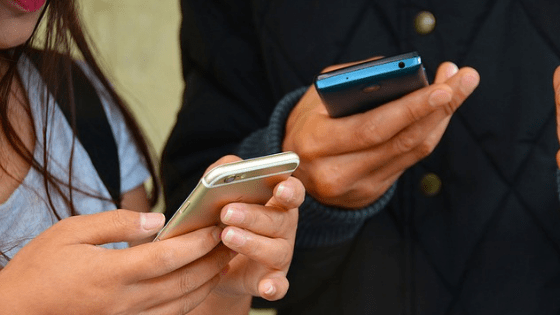 Transferring SMS history to a new phone
1. From one Android to another
If you're an Android user, and you've bought another phone that runs Google's robot, the process is pretty simple. After setting up a new device, you can use applications from manufacturers such as Samsung Smart Switch, LG Mobile Switch, or Sony Xperia Transfer Mobile, among others, to connect both gadgets via cable, and transfer your SMS and MMS messages from one To the other.
Now, if you are transferring to an Android already in use, it is best to use third-party apps such as SMS Backup & Restore, or SMS Backup +.
2. From one iPhone to another
There are two ways to do this, and both use backups: you can restore all data saved from an old iPhone, including messages, through iTunes or iCloud.
When backing up or restoring, make sure your messages are flagged to also be saved or rescued.
3. From an Android to an iPhone
To migrate your data, you need to install the Move to iOS app on your Android:
Connect Android and iPhone to the power outlet;
On the iPhone, after entering the initial settings, the device will display the Apps and Data screen.
Select Migrate data from Android ;
On Android, open the Move to iOS app and confirm all Terms and Conditions.
On the Find Code screen, tap Next;
On the iPhone, on the Android Transfer screen, tap  Continue.
The device will display a six-digit code;
On Android, enter the code displayed on the iPhone;
On the Transfer Data screen, choose the data you want to transfer, and then tap  Next ;
The transfer process will start.
Do not tinker with mobile phones until the iOS progress bar is complete;
After the process, tap OK on Android and Continue on iPhone.
4. From an iPhone to an Android
If you're migrating from an iPhone to an Android, things get a little complicated. The Apple provides no messages rescue method between systems (although do in reverse, because Reasons), and does not allow exclusive talks Messages app to be copied out of your app.
One option is to download the iSMS2Droid .apk file, which although it has recently been removed from the Play Store, can still be used normally.
Back up your iPhone to iTunes on your computer;
Navigate to the \Users\Username\AppData\Roaming\Apple Computer\ MobileSync\Backup\folder (Windows, where UserName is the username of the logged in user), or ~/Library/Application Support/MobileSync/Backup/(macOS);
Locate the folder with the most recent creation date, and enter it;
Copy the 3d0d7e5fb2ce288813306e4d4636395e047a3d28 (SMS messages) and 5a4935c78a5255723f707230a451d79c540d2741 (call logs) files  to your Android device, or to a cloud service (in this case, access it from Android and download the files to your phone);
Download the iSMS2Droid .apk file and open it;
Android will ask you to authorize the installation. Confirm;
Open iSMS2Droid and tap Import messages;
The app will ask for permissions, confirm;
Navigate to the folder where the iPhone files have been saved, select it, and tap Import All Messages.
Now wait for the end of the process, which depending on the size of the file, can take a while. Repeat for the phone records file.